Cyberpunk 2077 has a wide variety of different weapons and firearms for players to find and use. Players can wield guns, swords, and even knives to take down their enemies throughout Night City. However, did you know that you can throw the knives that you find?
How to throw knives in Cyberpunk 2077
Players can't automatically throw knives when they're equipped. You'll need to unlock the Dagger Dealer perk within the Stealth skill tree. This skill tree is found within the Cool perk in the Character section of the game's menu.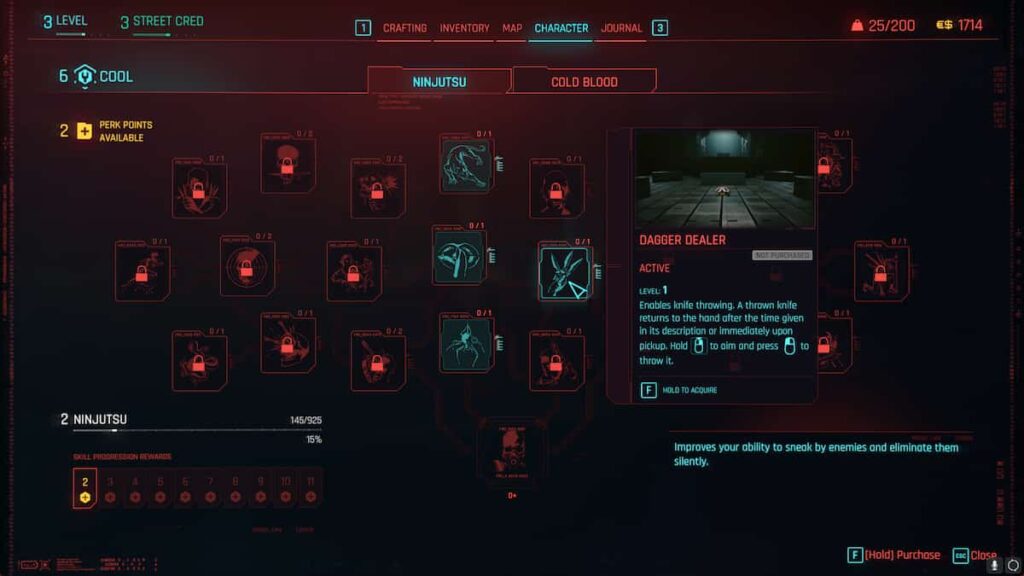 As explained in the description, thrown knives will return to your hand after the time given in its description or immediately upon pickup. If you've already found some knives at this point, you might want to take a look at them and see what their return time is.
Where to find knives in Cyberpunk 2077
You can find knives in most places around Night City. The easiest way would be to buy one at almost any weapon shop you can find. Some shops might not have them, but check back as you progress through the game because store inventory changes as you level up. In some cases, you can also find knives on enemies that you've taken down.
For more Cyberpunk 2077, check out Nudity in Cyberpunk 2077 – How to disable only on GameTips.PRO.