Pokémon Legends: Arceus is the latest entry in the Pokémon franchise's mainline games. The newest title in the series offers a fresh take on the franchise, prioritizing the completion of the world's very first Pokédex in a world long before even the first generation of Pokémon. The new entry offers plenty of unique activities for trainers to partake in, including the ability to create custom photos with trainers and their Pokémon. Here's how you can grab the perfect shot with your favorite partners.
Players can visit the Jubilife Village Photography Studio to take custom pictures with their favorite Pokémon. Trainers can select which Pokémon to take photos with, alter the poses of themselves and their partner Pokémon, change backgrounds and add accessories while in the Photography studio to create unique pictures. Players can even change their attire for the perfect shot.
Related: Are there Gym Battles in Pokémon Legends: Arceus?
How players structure pictures at the Photography Studio is entirely up to them. Search for the building shown below if you're having trouble locating the Jubilife Village Photography Studio.
Here, you can choose a variety of poses, props, and backgrounds for your group picture. Once you're happy with how the picture looks, press the Capture Button on your Nintendo Switch controller to save that image to your console.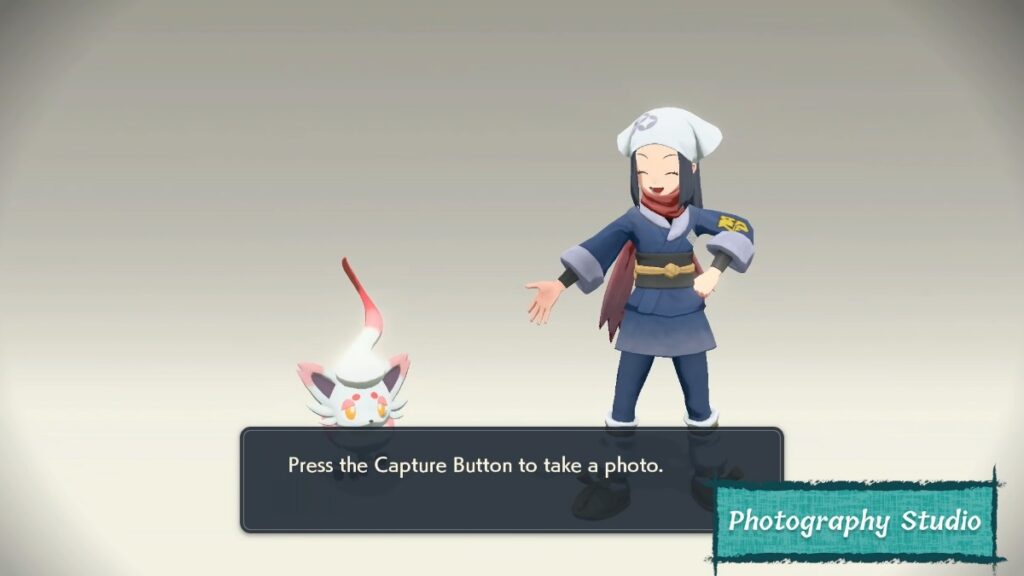 For more on Pokémon Legends Arceus, be sure to visit some of our other articles, like How To Get Darkrai And Shaymin In Pokémon Legends: Arceus here on Pro Game Guides.