In Fortnite Season 1 Chapter 3, there are numerous campfires scattered about. In Fortnite, these campfires heal players, making them largely beneficial.
You can light a Campfire in Fortnite by walking up to it and pressing and holding the X, Square, and E keys for Xbox, PlayStation, and PC, respectively. The player must repeat the process above to stoke the campfire, but it comes at a cost. The campfire will require 30 wood to stoke, increasing its healing power and making it more ferocious.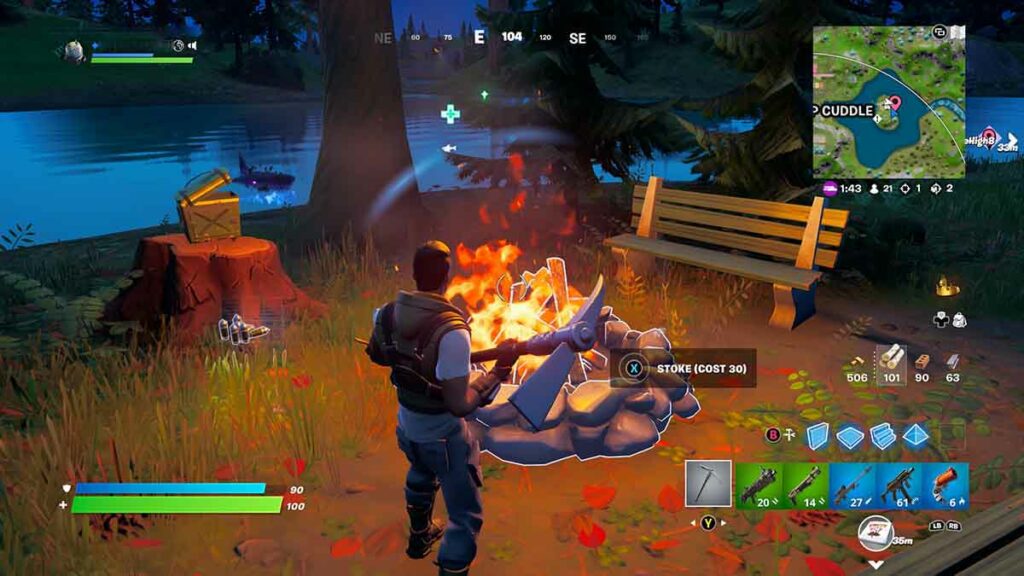 As you can see above, the game warns you that stoking the Campfire will cost you.
Related: Where is Pinnacle Peak in Fortnite Chapter 3
You will definitely be noticed if you start a campfire. Stoking a campfire makes the flame appear brighter, makes noise, and gives it a greener aura. Stoking a campfire is always worthwhile if you are sure that there are no enemies nearby, though. 30 wood isn't much, and getting healed can make getting a Victory Royale a little easier.
Even if you have enemies nearby, you only need to be close to the campfire to be healed. So if you're confident in your abilities, try it anyway.
For more on Fortnite, check out All Haven Masks in Fortnite Chapter 3 Season 1, and how to get them on Pro Game Guides.