The Golden Apple Archipelago is back for Genshin Impact's Summertime Odyssey event, which runs from July 15, 2022, to Aug. 24, 2022. During this period, you can loot a ton of limited-time Chests by solving puzzles in the summer islands.
You'll find one such puzzle in the past version of the Minacious Isle, which unlocks after completing the quest segment of The Ancient Azure Stars. You can then use the Place in Water function to switch between the past and present versions of the island. Once you're all set up, head to the area circled in the image below to find the puzzle.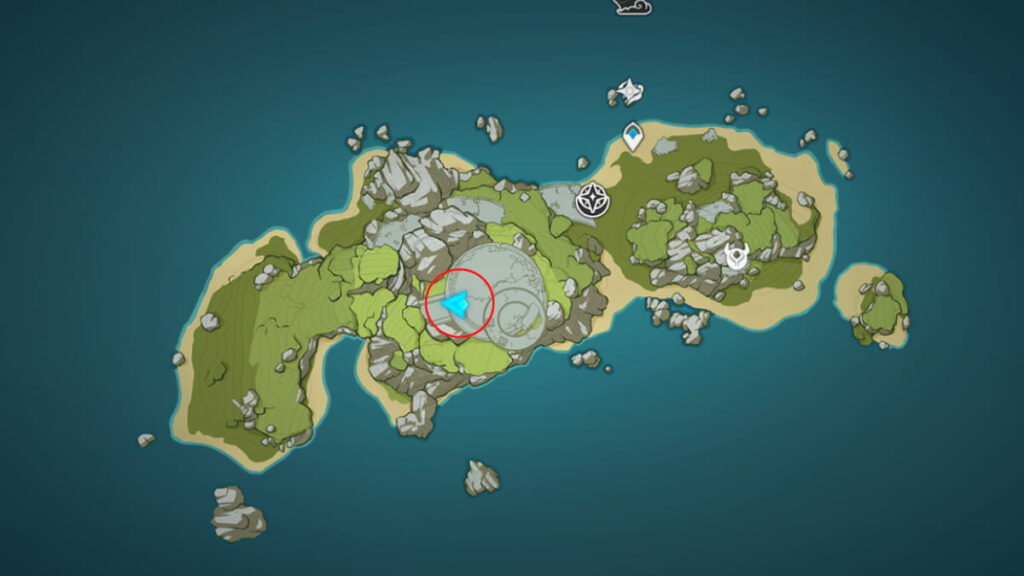 How to solve the wall symbol puzzle in the Minacious Isle in Genshin Impact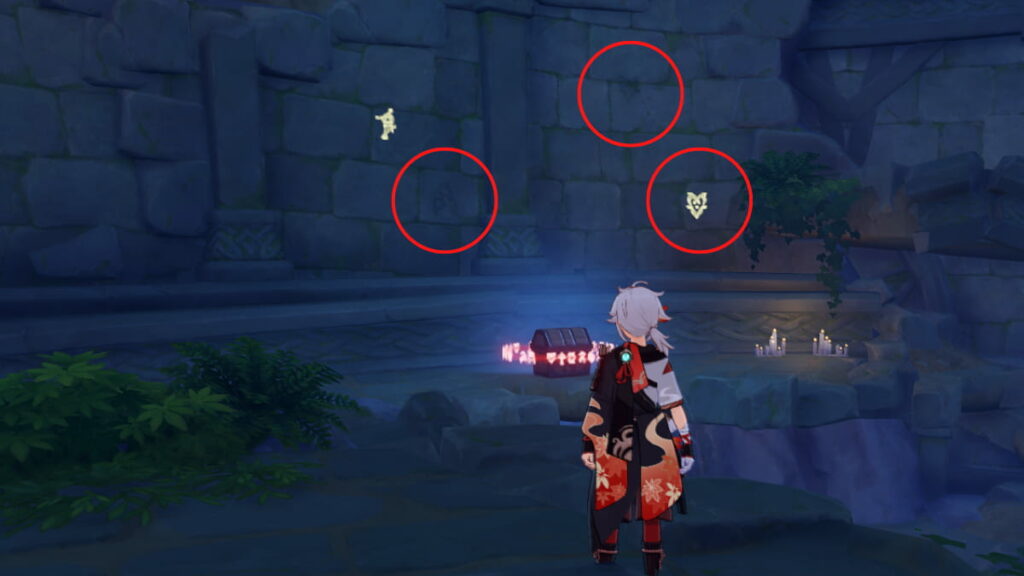 Upon heading to the puzzle area, enter the ruins inside the cave. Up ahead, you'll find strange symbols on the walls. It's a little hard to tell at first glance, but there are actually five symbols, three of which are turned off. Your goal is to adjust the symbols so that only the ones circled above are turned on.
All you need to do is interact with a lit-up symbol to turn it off and vice versa. If you're starting from scratch, simply turn off the first symbol, then turn on the second and fourth symbols. This will solve the puzzle and unlock the Exquisite Chest below.
For more Minacious Isle puzzles, check out our guide on How to solve the Minacious Isle 8 Starlight Coalescence constellation puzzle in Genshin Impact.