Genshin Impact's Summertime Odyssey event runs from July 15, 2022, to Aug. 24, 2022. During this time, you can explore the Golden Apple Archipelago, a limited-time area featuring hundreds of puzzles that grant amazing rewards. In the past version of the Minacious Isle, you'll find a constellation puzzle with a locked Luxurious Chest. Complete it to loot two coveted Chests and unlock an invisible bridge used to solve other puzzles and World Quests on the island.
Before starting this puzzle, you need to collect eight Starlight Coalescences scattered across the Minacious Isle. Make sure to use the Place in Water feature to switch the island to the past version as well.
How to solve the Minacious Isle Precious Chest constellation puzzle in Genshin Impact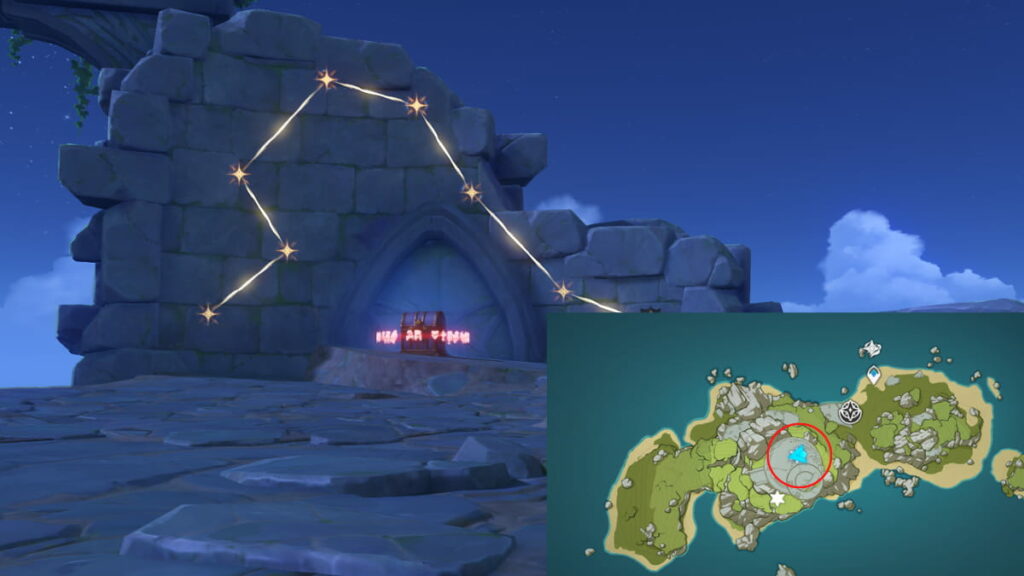 Start by heading to the area circled in the image above. You need to use the wind currents to propel you upward to the top of the ruin, where this puzzle lives. All you need to do is to interact with the mechanism beside the Chest eight times. Each time, you must offer it one Starlight Coalescence, so you need a total of eight for this puzzle. Once that's done, the Luxurious Chest will unlock.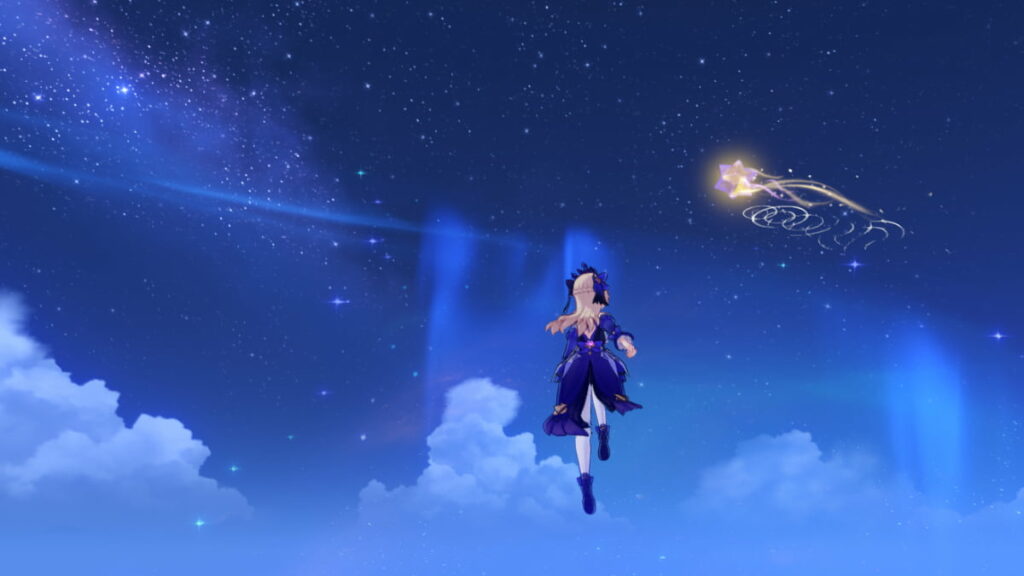 Loot the Chest to get rewards and summon a floating star, which you need to follow. An invisible bridge will form, connecting the platform you're currently on to the very top of the ruin. Once you're on top, continue following the floating star across another invisible bridge until it stops moving. Touch it to be transported into a hidden location somewhere in the sky.
Touch the floating star one more time to prompt a cutscene to play. Once that's done, you can loot another Luxurious Chest.
What if you fall to the water before looting the Luxurious Chest?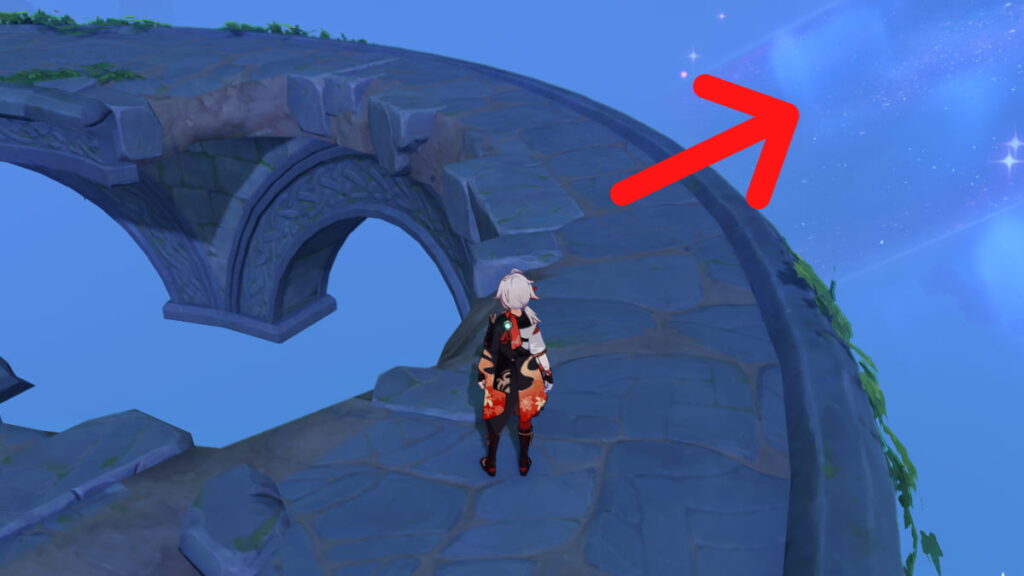 Some players accidentally fall into the water after the cutscene but before looting the Luxurious Chest. To solve this problem, head back to the very top of the ruin in the Minacious Isle. The first invisible bridge will always be there, so you can cross it to get to the topmost platform. However, the second bridge leading to the hidden area will not always appear.
Simply relog Genshin Impact, then head to the east side of the platform with a slight crack at the center (pictured above). You should now see the missing invisible bridge to its right. Climb it to reach the hidden area and loot your Luxurious Chest.
Check out our guide on How to solve the Starlight Coalescence Astral puzzle in Genshin Impact to solve a nearby puzzle.