As the young Lord of House Wolffort, Serenoa is tasked with providing food and shelter to the subjects of his demesne. This responsibility has become an expensive one, however, as the number of refugees seeking asylum from war continues to steadily grow. To secure the supplies that he and his people require for survival, Serenoa will have to seek financial advice from an unlikely place—the encampment's very own provisioner, Lionel Khapita. Here's how to recruit Lionel Khapita in Triangle Strategy.
Note: Minor character spoilers for Lionel Khapita follow.
Where to find and recruit Lionel Khapita
In order to add this silver-tongued merchant to your roster, first, you'll need to have access to the encampment provisioner. Once the merchant has become available, spend as much coin on his wares as you can while continuing to progress through the main story. If you're having trouble finding enough coin, taking part in the encampment tavern's mock battles is a great way to accumulate the cash you'll need while strengthening Serenoa's convictions.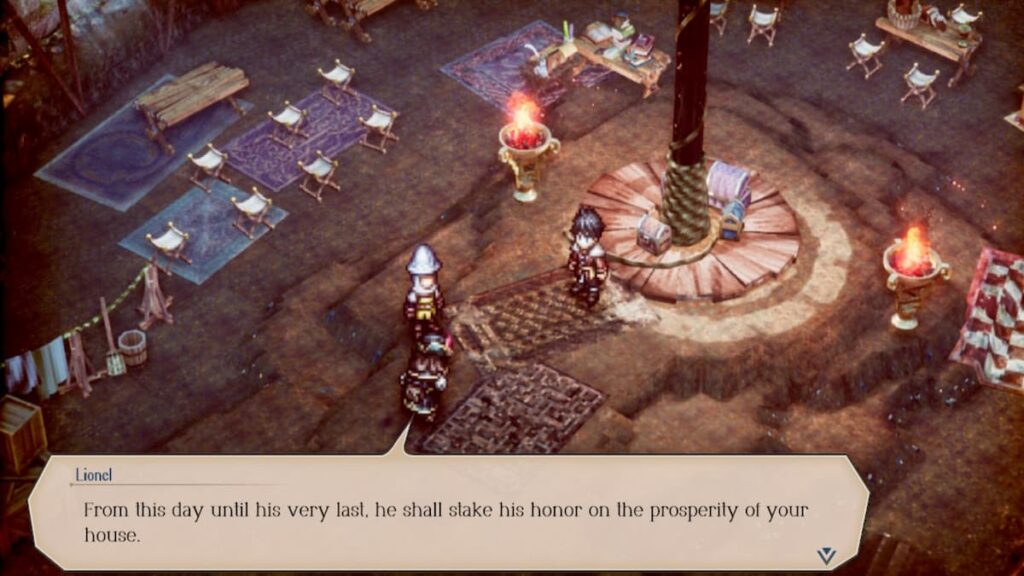 Lionel's character stories will start to appear on the world map from Chapter VI: Remember Me onward, though only after enough items have been purchased and Serenoa's convictions are strong enough to align with his. Once the first character story becomes available, simply watch the short cutscene to see Lionel pledge his mercantile services to House Wolffort, unlocking him as a playable character.
Lionel Khapita's abilities
As both a merchant and wordsmith, Lionel is skilled at using words to sway his opponent's mood before extorting them for coin. His initial weapon is the whip, which he uses to dispatch any enemies who dare to refuse his exorbitant demands. Charm lowers the physical and magical defenses of an enemy for three turns, while Ruffle Feathers will cause an enemy to become infuriated for two turns.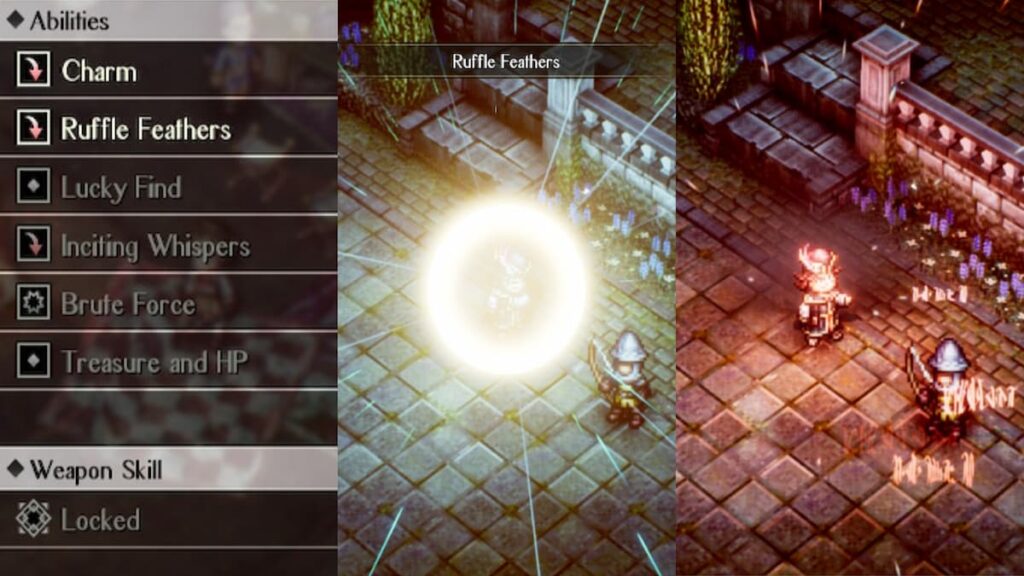 Additionally, the Lucky Find passive skill allows Lionel to obtain a bit of extra coin when picking up spoils, making him a great unit to have on your team when you need to make some quick cash. If you're looking for a character who can help to line your pockets with coin, make sure to recruit Lionel to your roster!
Looking for more great Triangle Strategy content? Be sure to check out Every playable unit in Triangle Strategy (and how to recruit them) here at GameTips.PRO.