While everything may appear fine on the surface with Whiteholm Castle, corruption seems to be afoot behind the scenes. Recently, some shady financial dealings have been struck by Prince Frani and Patriatte, resulting in a substantial amount of coin being unaccounted for in the royal records. Fortunately, there is one man dedicated to upholding the integrity of both the crown and Glenbrook as a whole—Julio Wrightman. Here's how to recruit Julio Wrightman in Triangle Strategy.
Note: Minor character spoilers for Julio Wrightman follow.
Where to find and recruit Julio Wrightman
Julio's character story can appear on the world map starting in Chapter V: Encroaching Darkness, though only once Serenoa's convictions have reached a strong enough alignment with the Liberty value. If Julio's character story doesn't appear for you during Chapter V, don't fret—continue to strengthen Serenoa's convictions by playing through the game's main story or participating in mock battles, and eventually you'll be approached by this young aide to the crown.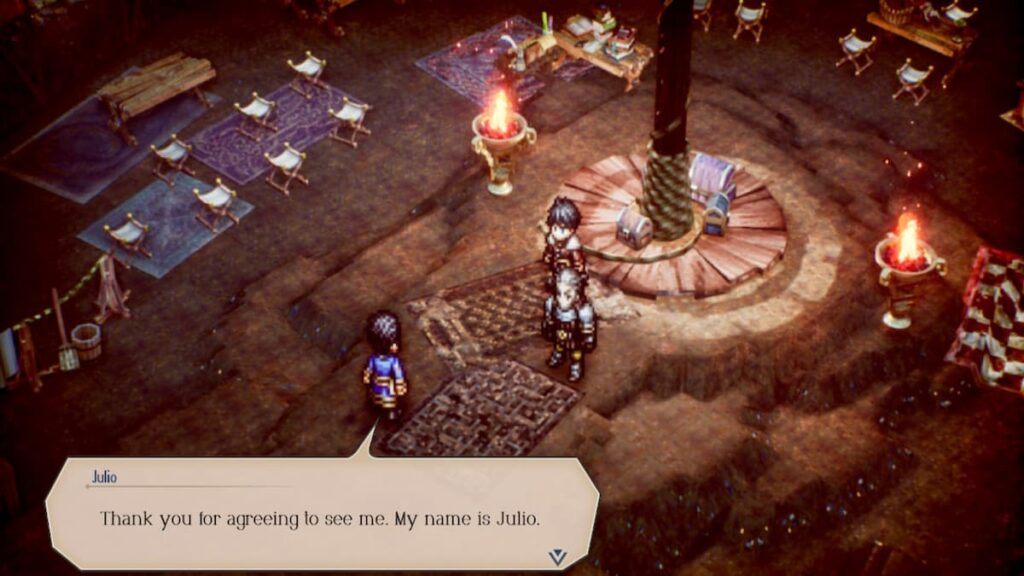 Once it has appeared, simply watch the character story to learn of corruption within the Royal Court and Julio's endeavors to stop it, leading him to seek refuge an audience with the young Lord Wolffort. Serenoa welcomes Julio into House Wolffort with open arms upon learning of his plight, unlocking him as a playable character.
Julio Wrightman's abilities
By utilizing the clerical skills he developed while working alongside Glenbrook's Minister, Julio is able of turning the tide of battle by providing TP to allies or stealing it from enemies. His initial weapon is the Curved Blade, a scimitar-like weapon perfect for dispatching foes. Moment of Truth grants one TP to an ally, along with raising their strength and magic attack for three turns.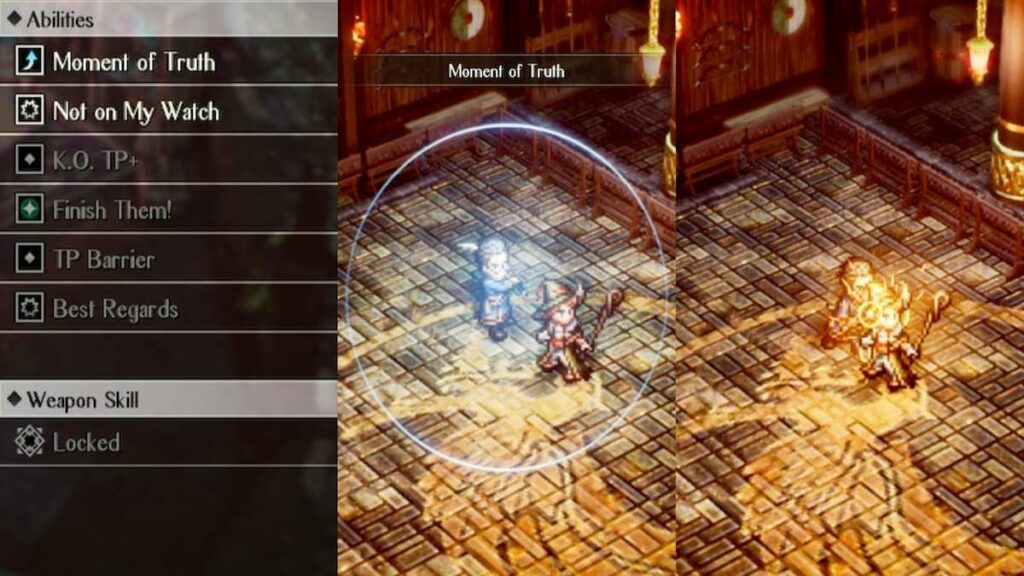 On the other hand, Not On My Watch deals physical damage to a single enemy while decreasing their TP by one. Julio is a great support character, acting as a secondary source of TP for your characters during battle while hindering opponents. If you're interested in being able to continually cast spells without running out of TP, make sure to add Julio to House Wolffort while you can!
Looking for more great Triangle Strategy content? Be sure to check out Every playable unit in Triangle Strategy (and how to recruit them) here at GameTips.PRO.