In WWE 2K22 MyGM mode, players will play as the General Manager of the show they choose, and you will have to buy a proper roster from the Draft to get things going. The game provides players with a basic budget in MyGM mode, and this can be used to purchase Superstars, schedule Bookings, set Logistics, acquire Power Cards, and much more. 
To sign a new Superstar, players will have to go to the Roster tab in MyGM. From here, players can release current Superstars in their roster or buy new wrestlers from Free Agents and Legends. Free Agents can be signed for a number of weeks, or permanently, depending on the availability.  
How to get Legends in MyGM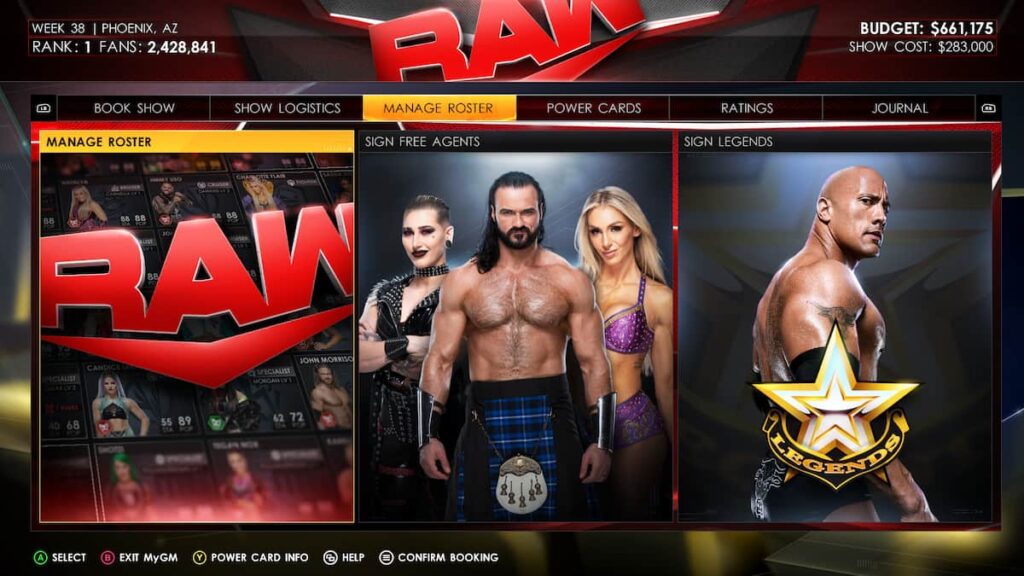 In MyGM, players will come across the Roster option, which features Free Agents and Legends from all eras in WWE. Players can purchase these Legends for a number of weeks by using the show's budget. Signing a Legend means that the Superstar will expect to be in Openers, Main Events, Pay-Per-Views, and Title matches.
If players ignore or do not schedule matches for a Legend, then they will soon ask the GM about changing brands. Similarly, if Legends perform well, then players will have to give them a 50K bonus, which, in turn, increases their morale.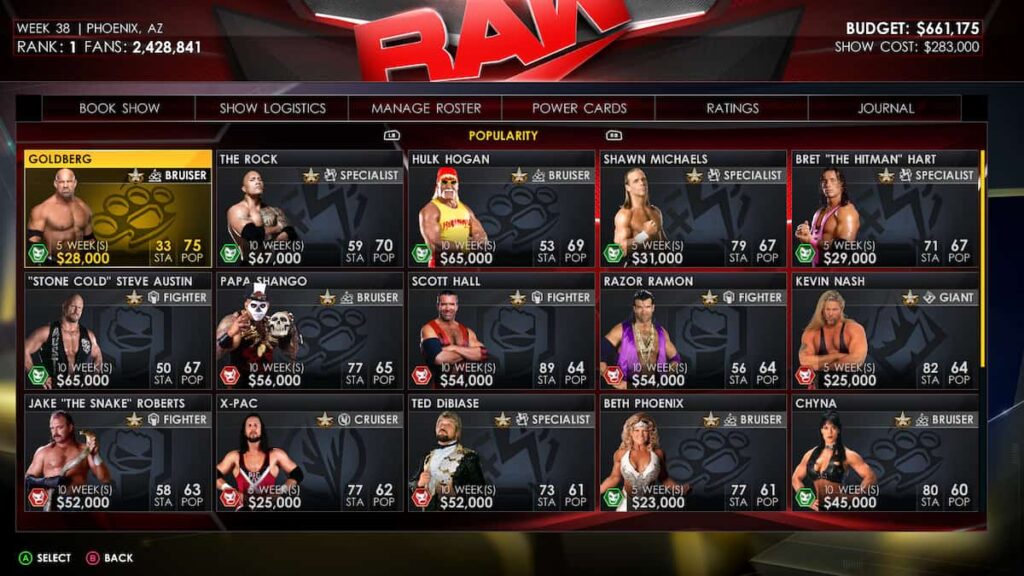 Nurturing a Rivalry between two Legends will always do well for Ratings, more so if they are fighting for the Title. A Legend usually signs for five to ten weeks under a specific brand, and players can extend this contract period by using Power Cards or negotiating.
Wondering how to nurture Rivalries between two Superstars? Check out How to develop Rivalries in WWE 2K22 MyGM on GameTips.PRO.