To play with friends in Project Zomboid, players will need to first start a server in the game or join an already created server. 
If you want to create your own server, you will need to load up the game and find the host option at the main menu, as shown below. 
Clicking host will take you to the following tab. In this tab, you will see "manage settings" on the right and an option for server name and memory. 
We will come back to both the name and memory later, but for now, click manage settings. Under manage settings, you will see an option to create new settings at the top of an options list.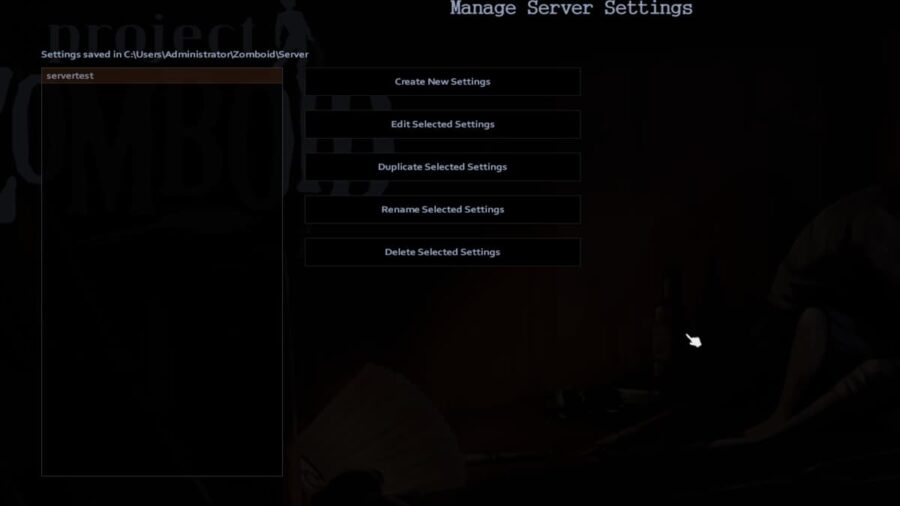 Click new settings if you want to create a new server with custom settings, as shown above. Under create new settings, you will be able to enter your custom name for your server, so go ahead and name your server now.
Related: Where to find and use VHS tapes in Project Zomboid?
When you are done naming a server, click back at the bottom of the page. Doing so will take you to the previous page. At that point, you will need to click edit settings. Under edit settings, you will need to set your server's public name if you want it to open to other players.
If not, leave it as is and add a password for good measure. Other than that, we would recommend editing the various settings that can be found on the left of your screen. 
All of the settings, as shown above, change various things about the game, from zombie behavior to loot rarity. Take a moment to go through all of them and see what fits your playstyle. 
When you finish, simply hit save settings you will be ready to start your server. To start your server, hit back and then select your server under the server name tab.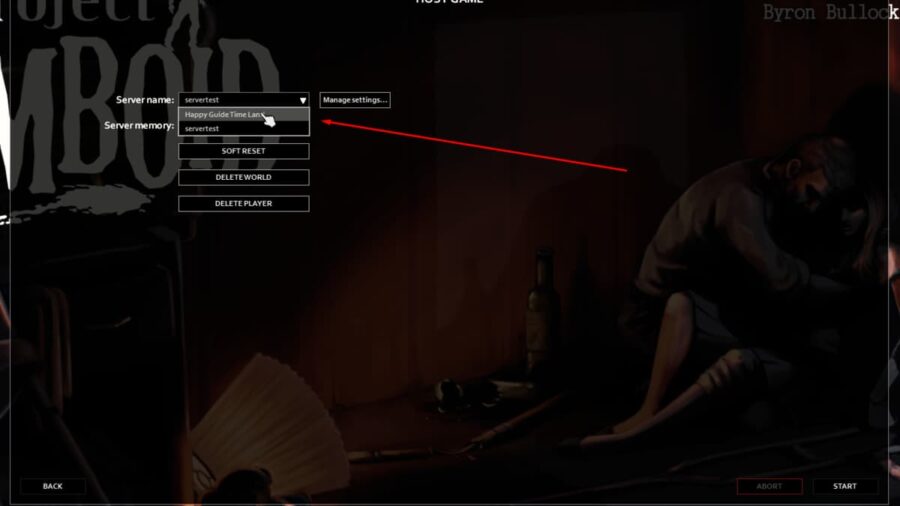 After you select your server, allocate the amount of ram the server will use. We recommend choosing at least 4GBs, or you will encounter slowdowns and lag. 
Once you choose your memory, just click start and wait until you load into the game. Upon loading in, your friends will be able to find and join your game with the server IP and default port. 
They can also join your game by looking under the dedicated server browser and looking for your server's name. If it's password-protected, all they will need to do is input the password and hit join. If they are not able to join, you can invite them to your server by hitting the escape key and clicking on the invite option.
For more on Project Zomboid, we have you covered.