When players came back from the downtime for the mid-season 19.20 update in Fortnite Chapter 3 Season 1, they noticed a tab in their Quest page titled Close Encounters Bonus Goals. In the page, we are assigned tasks for a game mode called Close Encounters. However, there is no clear instruction on how to play this mode.
How to play Close Encounters
You can play close encounters by setting it as your gamemode on the Main Menu. Follow the steps below to play.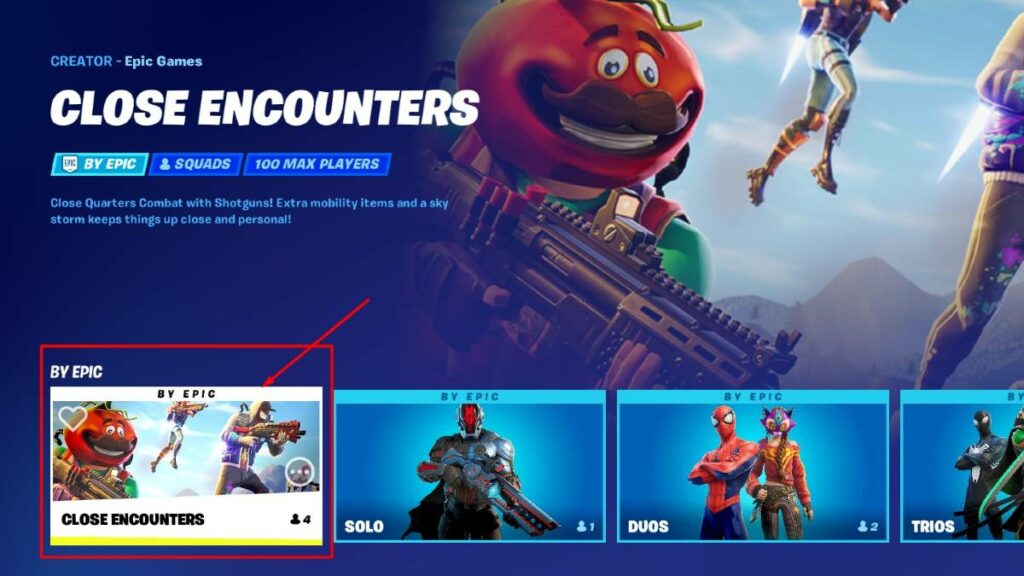 Related: Where to find NPC #23 Ronin in Fortnite Chapter 3 Season 1
Open the Discover Tab from the Main Menu by pressing Change on the gamemode selection button on the right side of the screen.
Go through the By Epic row (picturedabove) and find Close Encounters. It will probably be one of the first gamemodes you see listed as long as these quests are available.
Select Close Encounters. You will then be returned to the Main Menu, and Close Encounters should be shown as the selected gamemode on the right side.
Press the yellow Play button to start matchmaking.
That's all there is to know about how to play this new LTM!
We have lists of other great Creative maps on Pro Game Guides! Be sure to check out our pages for the Best 1v1 maps and the Best puzzle maps in Creative.