To play as Onryo Sadako in Dead by Daylight, you must purchase the Sadako Rising DLC. The DLC includes horror icon Sadako and new survivor Yoichi Asakawa. The Sadako Rising DLC releases on March 8 for $6.99.
Sadako Rising marks the 23rd chapter of Dead by Daylight and adds another real horror character to the already terrifying roster. Many fans may know Sadako from Koji Suzuki's horror novels or the film adaptation The Ring.
Related: Dead by Daylight Codes (February 2022) – Free DBD Bloodpoints!
Sadako's character abilities are heavily based on her powers in the horror stories. One of the most famous horror scenes of the ghost crawling through the ring on a TV can happen in Dead by Daylight with Sadako as the killer.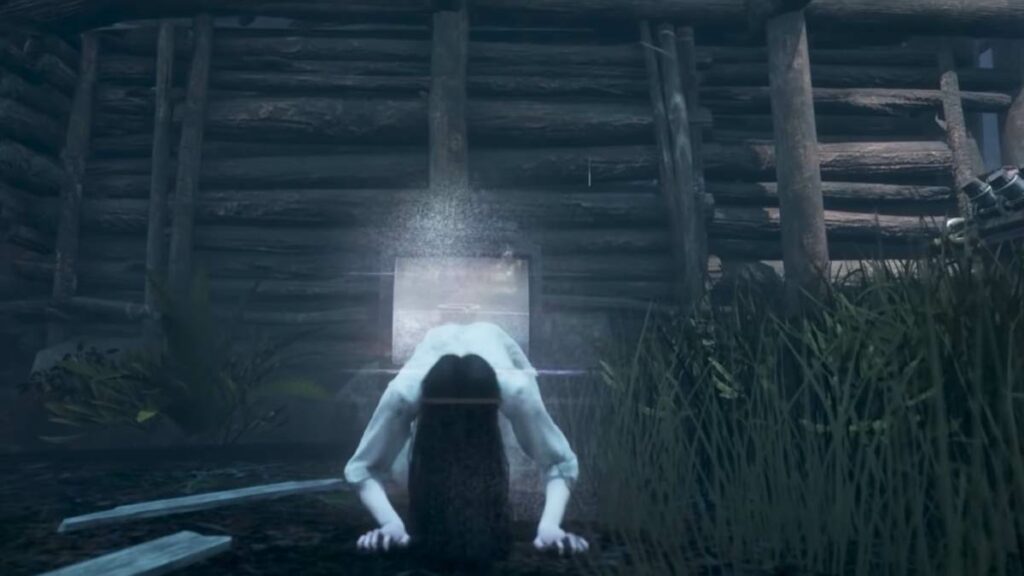 How to play Sadako
Sadako's power Deluge of Fear causes her to remain undetectable before manifesting. Sadako can manifest into physical form by using her Manifestation Special Ability and can manifest through TVs using the Projection Special Ability.
Survivors also have special interactions to perform when Sadako is the killer. Survivors can eject VHS tapes from TVs and carry them to other TVs to prevent a Condemned status, which reveals the survivor for six seconds. Survivors can be Condemned by standing too close to active TVs or holding a VHS tape too long.
Sadako has three unique perks: Scrouge Hook: Floods of Rage, Call of Brine, and Merciless Storm. The Scrouge Hook places unique hooks that reveal all survivors when one is hooked. The Call of Brine slows down generators and notifies the killer when a good skill check is performed. Merciless Storm creates continuous skill checks after a generator is repaired to 90 percent.
To play Sadako well, players should try to manifest in TVs to create zones that survivors will want to avoid. Sadako's strength is her ability to remain undetectable far away from survivors. This makes it easy to position yourself in places where survivors can be surprised. Sadako also has a keen ability to reveal survivors and halt generator progress, making her a very pesky killer for skilled survivors.
For more Dead by Daylight guides, check out What killer are you from Dead by Daylight? on Pro Game Guides.