As Dusk Falls is a unique interactive story experience styled in graphic novel-esque artwork with thought-provoking and action-packed themes. You control the story as you make impactful choices that determine outcomes and challenge yourself to complete quick-time events that can change everything in a split second. Don't go it alone––it's also a great game to party up with friends. You can jump into the action with up to eight friends, online or locally.
How to host a game of As Dusk Falls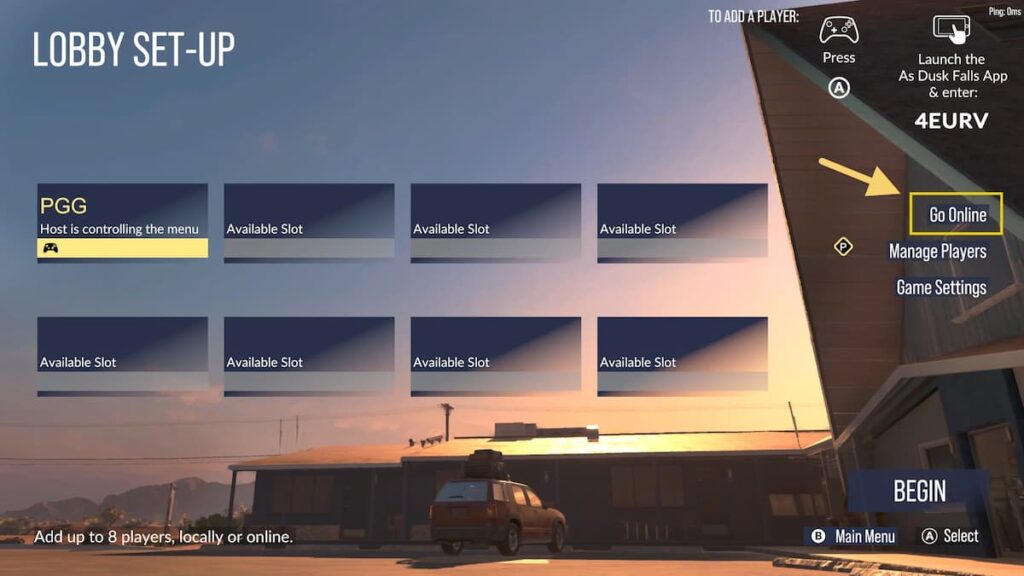 To host a game online for As Dusk Falls, you must press the button Go Online at the right of the screen. This will establish you have an online connection and allow you to invite up to eight players to join your lobby. If you are playing through Xbox or Steam, you can easily send an invite to any player from your friends list straight into the game with you. Each player will witness the story, take turns completing QTEs, and will vote on choices as they are presented on their own devices.
How to play As Dusk Falls locally with friends
If you're playing locally, you can add players to the lobby by connecting more controllers with the A button, or instead, you can join using mobile devices. You can still play up to eight players locally, using four controllers and joining in with the app, or if you don't have controllers, simply join in using the app. Players playing locally will follow the story, take turns performing QTEs, and vote on choices on the same screen.
How to use the app to play with friends on As Dusk Falls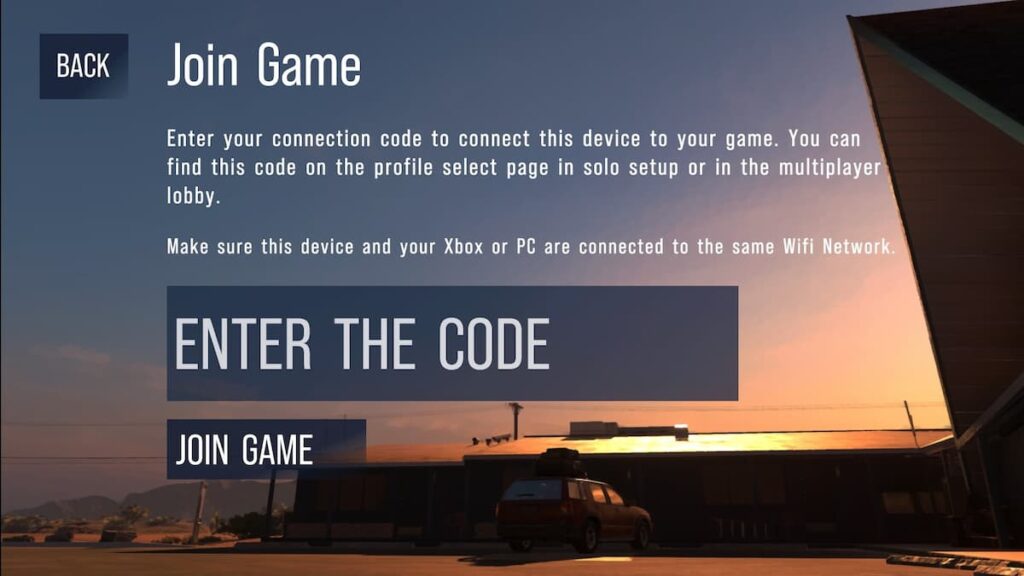 If you're using a mobile device to join a lobby locally, you will need to download the free app, As Dusk Falls Companion App. Once you have this downloaded, you can open it and join a game by entering a pairing code. This code will be presented at the top right of the lobby menu. As you participate in the story, you will use your mobile device like a controller to complete QTEs and vote on choices.
This interactive story can quickly become a party game as you and your friends work together to make tough decisions and go on a harrowing journey. Share how all your choices and votes determine each player's unique personality traits.
Looking for more GameTips.PRO interactive story game content? Check out our guides on How to play online with friends in The Quarry or All the main characters and voice actors in The Quarry!