In Disney Dreamlight Valley, players get to make over 160 unique recipes with various ingredients collected from different biomes. Tasty Veggies is one of the recipes you will cook in-game, and it requires only a few ingredients to prepare. Some of the recipes require specific ingredients which are only found in certain biomes. You need to unlock these regions first to find the ingredients to prepare the recipe. Here's how to make Tasty Veggies in Disney Dreamlight Valley.
Disney Dreamlight Valley Tasty Veggies Recipe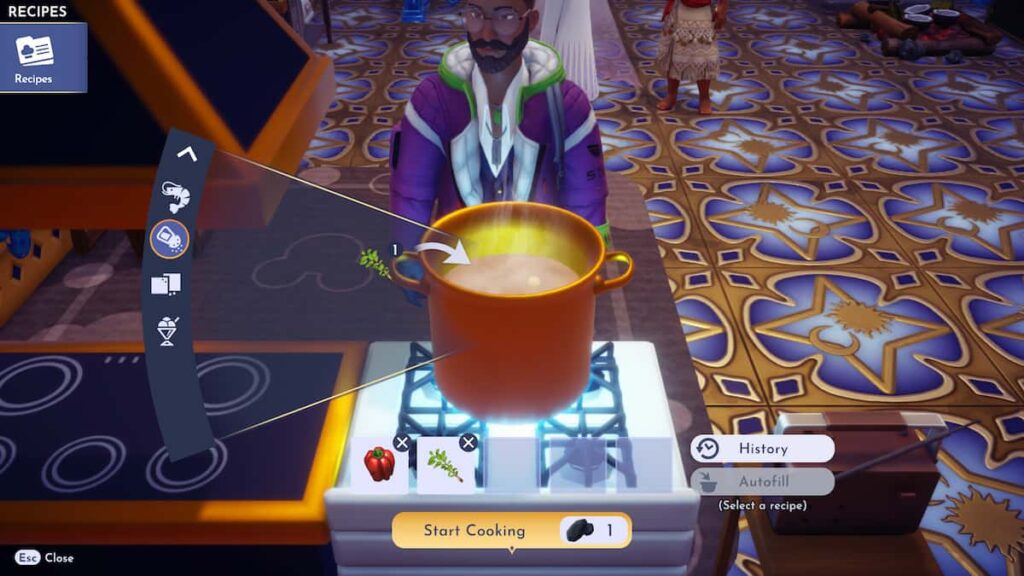 Unlike other complicated recipes, Tasty Veggies is rather easy to cook in Disney Dreamlight Valley. Tasty Veggies is a two-star recipe, and it only requires two ingredients to prepare. You will need one piece of any Vegetable, and one piece of any Herb to cook this recipe. We recommend using Lettuce and Oregano, as these two ingredients are easy to find. You can purchase Lettuce from Goofy's Stall in Peaceful Meadows. Similarly, players will find Oregano growing around the Plaza region.
Players can consume Tasty Veggies to gain 345 Energy. You can also sell this item for 68 Star Coins. Ideally, it is better to gift a cooked recipe to any of the NPCs to increase Friendship Levels with them. Along with Tasty Veggies, you can also cook simple recipes like Sushi with only two ingredients. Prepare a handful of recipes before going on an adventure to complete quests. This way you can consume them directly from the inventory after running out of energy.
Wondering how to get some of the unique ingredients? Check out How often do Mushrooms Spawn in Dreamlight Valley? and How to find Garlic in Disney Dreamlight Valley at GameTips.PRO.