While progressing through Mickey Mouse's quests in Disney Dreamlight Valley, he will tell you he misses Minnie and a picnic will help him feel better. He will ask you to prepare two Fish Sandwiches and five Crudités for the quest. Here is how to make the fish sandwiches and crudités for Mickey's quest in Disney Dreamlight Valley.
To make enough Fish Sandwiches and Crudités to complete the mission, you will need these ingredients:
2 Fish (Any Fish)
2 Wheat
5 Carrots
To make these dishes, you will have to find a stove. Mickey Mouse has a stove in his house if you do not have one in yours or placed in the world somewhere.
How to make Fish Sandwiches in Dreamlight Valley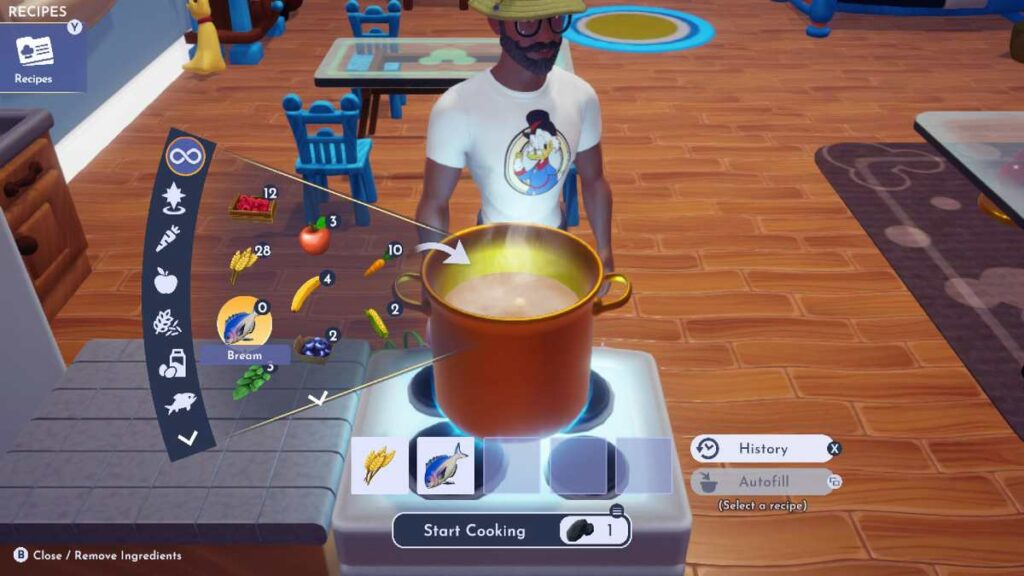 To make fish sandwiches, add one fish and one wheat to the stove to create the dish. Make two of these and you are ready to move on to the crudités.
How to make Crudités in Dreamlight Valley
Despite the name, crudités are one of the easiest dishes to make in Disney Dreamlight Valley. To make crudités, just add one carrot to the stove and create the dish. Do this five times and you will have the dishes needed to finish the quest.
Return to Mickey and give him the dishes to get to the next step of the quest. Mickey will ask you to follow him to a great picnic spot. Follow him to the large pond located in the Meadow behind Goofy's house. Talk to Mickey there and you will complete the quest, earning you lots of Mickey friendship XP and will get you one step closer to bringing Minnie Mouse back.
Need more recipes in Dreamlight Valley? Check out Disney Dreamlight Valley – How to learn new Recipes on GameTips.PRO.