In Disney Dreamlight Valley, players can make a range of recipes with the proper ingredients. Finding the right ingredients can be tricky, as some of them only grow in specific biomes which can be unlocked by spending Dreamlight. Banana Pie is one of the Desserts you can make in Disney Dreamlight Valley, and naturally, players need to know which ingredients are required for this dish. Here's how to make Banana Pie in Disney Dreamlight Valley.
What are the ingredients needed to make Banana Pie in Disney Dreamlight Valley?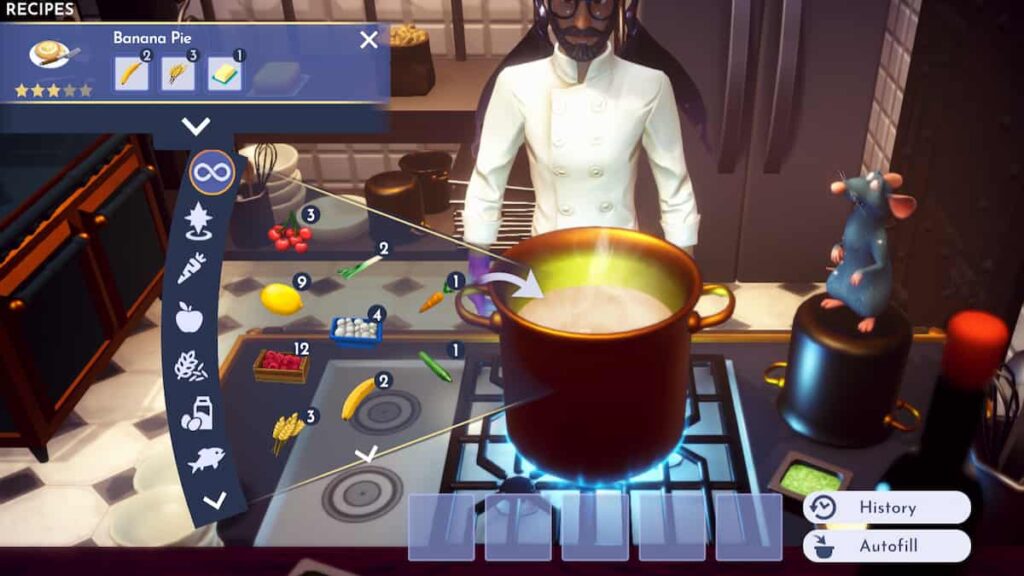 Banana Pie is a three-star recipe and it only requires three ingredients to make. You need Butter, Wheat, and of course Bananas to prepare this Dessert in Disney Dreamlight Valley. You can gift the Banana Pie to an NPC to increase Friendship Level with them, or consume it yourself. Eating the Banana Pie gives players 1,227 energy, and you can sell it for 327 Star Coins. Wheat can be harvested from the Peaceful Meadows biome. You can also purchase Wheat Seeds, and Wheat from Goofy's Stall at Peaceful Meadows. The Wheat costs 3 Star coins, and its seeds cost 1 Star Coin.
Where to find Bananas in Disney Dreamlight Valley?
Bananas grow in Peaceful Meadows, and you can easily find this item by exploring the biome. Opposite Goofy's Stall, you will find a Banana Tree at the edge of Peaceful Meadows. Harvest Bananas from this location quickly and head over to a Stove to cook Banana Pie. You need one piece of Butter, one Banana, and one piece of Wheat to make the Banana Pie in Disney Dreamlight Valley. Dreamlight Duties require players to sell two meals, and you can complete this quickly by preparing easy recipes like the Banana Pie.
Wondering how to bring Prince Eric to the Valley? Check out How to get Eric in Dreamlight Valley on GameTips.PRO.