With Overwatch 2's release, Blizzard Entertainment implemented a new feature that was not present in the first game. In the footsteps of games like Fortnite and Apex Legends, Overwatch 2 offers a Battle Pass up for purchase. With everything from name cards to exclusive hero skins, the Battle Pass contains several rewards worth grinding for. Here's how to level up the Battle Pass quickly in Overwatch 2.
How to grind the Battle Pass in Overwatch 2
Completing Daily Challenges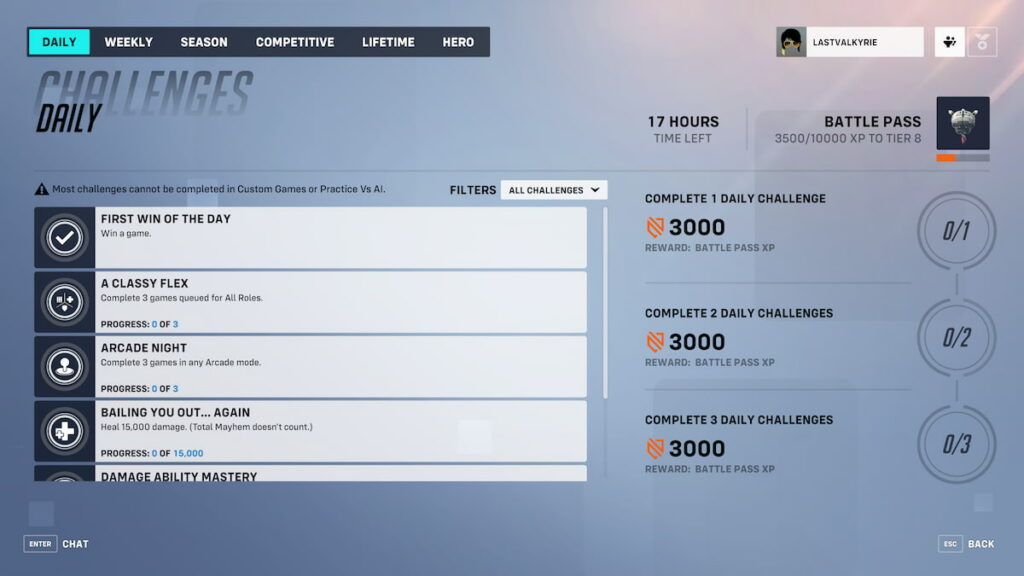 One of the most efficient ways of grinding Battle Pass XP is by completing Daily Challenges. Finishing three of these challenges grants a total of 9000 Battle Pass XP, which is nearly an entire tier on the Battle Pass. These challenges are typically quick and easy, such as the "Ice Breaker" challenge that rewards you for emoting "Hello" to a teammate. Before you hop into a match, be sure to check the list of Daily Challenges, so you can knock a few out along the way.
Finish Weekly Challenges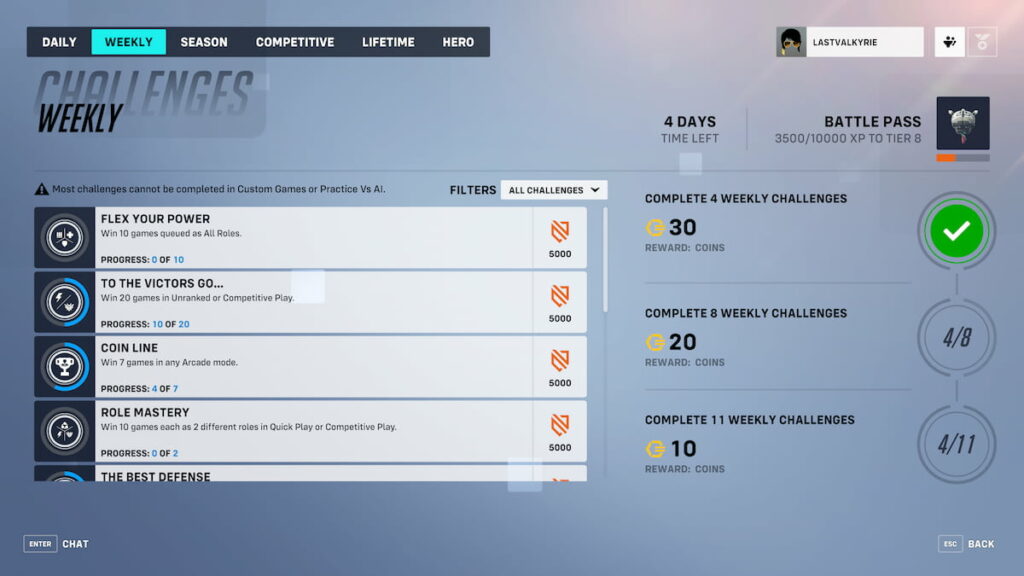 While a couple Weekly Challenges are worth completing, the checkpoint rewards do not reward any Battle Pass XP. These Weekly Challenges grant 5000 XP and should be kept in mind, but you shouldn't focus on them exclusively, as these challenges take some time to finish. To complete many of these challenges, you must win games, and being hyper-aware of this fact can potentially make games stressful. Alternatively, try queuing for All Roles or playing a few Arcade games and simply see how the game pans out.
Queue for underpopulated roles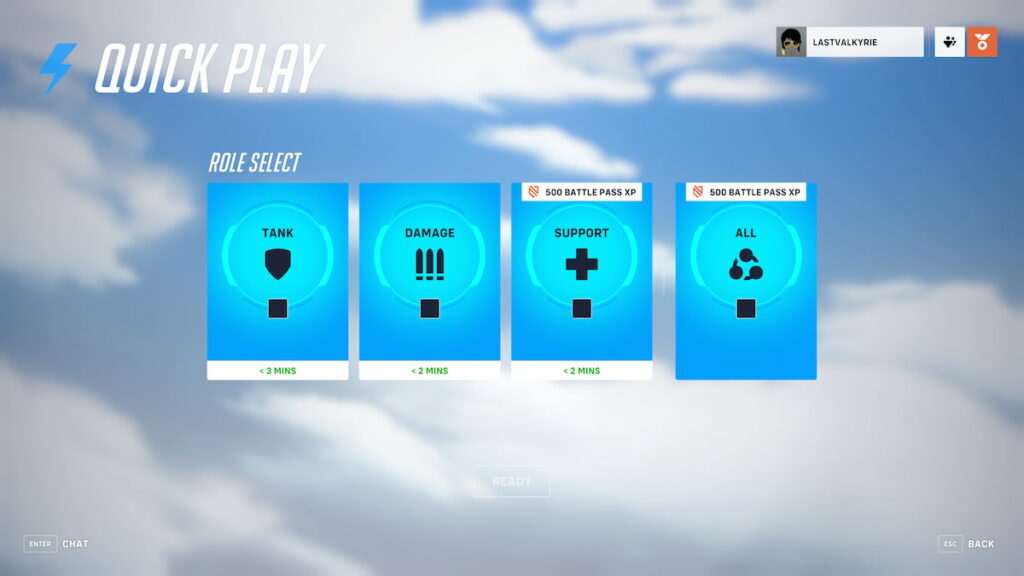 When there is a deficit of players in a specific role, Overwatch 2 offers rewards to anyone willing to queue for those roles. These rewards vary depending on the day and grant 100-500 Battle Pass XP. Typically, these incentives are offered to All Roles players, although they frequently appear on Support and even Damage roles. This is a quick way to earn some extra Battle Pass XP, especially if you're already a flexible player.
Endorse your teammates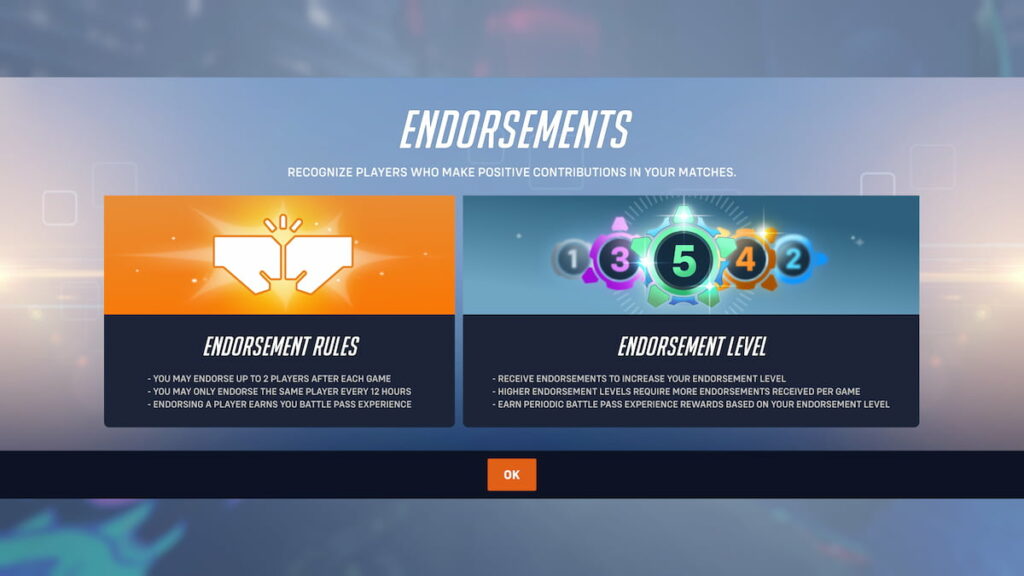 After completing a match, you receive the option to endorse two of your allies. You can only endorse the same player once every 12 hours, and you cannot endorse friends. Endorsing a teammate grants you a small amount of Battle Pass XP, and it only takes a few seconds. Depending on your Endorsement Level, you also receive periodic Battle Pass XP rewards over time.
For more Overwatch 2 guides, come check out How to Switch Servers in Overwatch 2 here on GameTips.PRO.