If you find yourself frustrated by the inability to adjust items on your lot that are just out of reach in The Sims 4, consider trying out this TOOL mod by TwistedMexi. It allows you to adjust your lot more than ever before.
How to download the TOOL Mod for Sims 4
To download the Sims 4 TOOL mod by TwistedMexi, you'll first need to find the mod page on her Patreon. Normally, you have to be a paying patron on Patreon to access creator posts, but TwistedMexi has listed this mod for public use, so you don't need to pay anything here. Follow these steps to download the mod:
Scroll to the bottom of the page and find the file titled TwistedMexi's TOOL v2.5.2 Official.zip.
Click on this to download the .zip file. Open the file and find the content inside.
Drag the files to your Mods folder within the file path of This PC-Documents-Electronic Arts-The Sims 4-Mods.
You can put the TOOL files into a folder within the Mods folder, but don't make any folders within that one. Mods can only be one folder deep in the Mods area.
Start your Sims 4 game. Make sure you have all mods enabled within Game Options. If you just turned on mods in the settings menu, save this choice and restart the game.
Time to play with your mod installed!
What is the Sims 4 TOOL Mod?
The TOOL mod stands for Take Objects Off Lot. TwistedMexi's TOOL mod is a Build/Buy mode modifier that allows players to move objects freely, even those that are usually completely restricted by Electronic Arts. No longer do you need to deal with an odd fence or tree that is stuck on your housing lot. You can also add fences to the edge of the lot, which has long been a source of frustration for Sims players.
How to use the TOOL Mod in Sims 4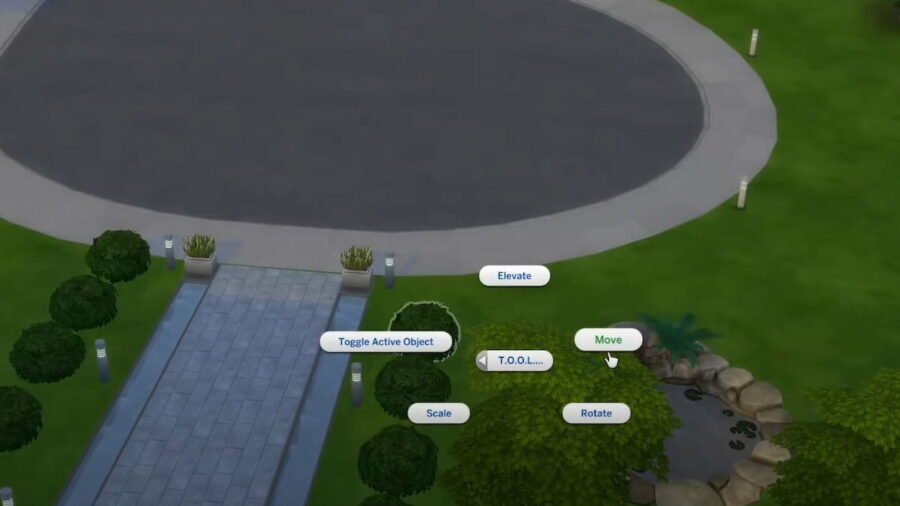 Using the TOOL mod is quite easy. Enter Build/Buy mode (you can also use the mod in Live mode, but it sometimes acts up when doing this) in Sims 4 and hit Shift+T to activate the TOOL mode. Once the menu has been activated, choose how you want to move the lot item. Adjust as necessary and place like normal.
Want to read more about The Sims 4? If so, check out How to use the Fitness Cheat in Sims 4 on GameTips.PRO.