Fall Guys is known for its frantic gameplay, delightful obstacles, and abundance of skins. However, one skin that has been tearing up the show is the Tall Guy skin, called Grandis. If you've seen a lot of other players with this skin, you may be wondering how to get the Grandis skin in Fall Guys.
How to get the tall Fall Guy skin in Fall Guys
To get the Tall Guy skin in Fall Guys, you need to ensure your game is updated with the July 18, 2022, update. Once you do this, simply head to your inventory and look for the Grandis skin, which will automatically be in your inventory in the Upper tab. You will not be notified that you got the Grandis skin, but it should be there.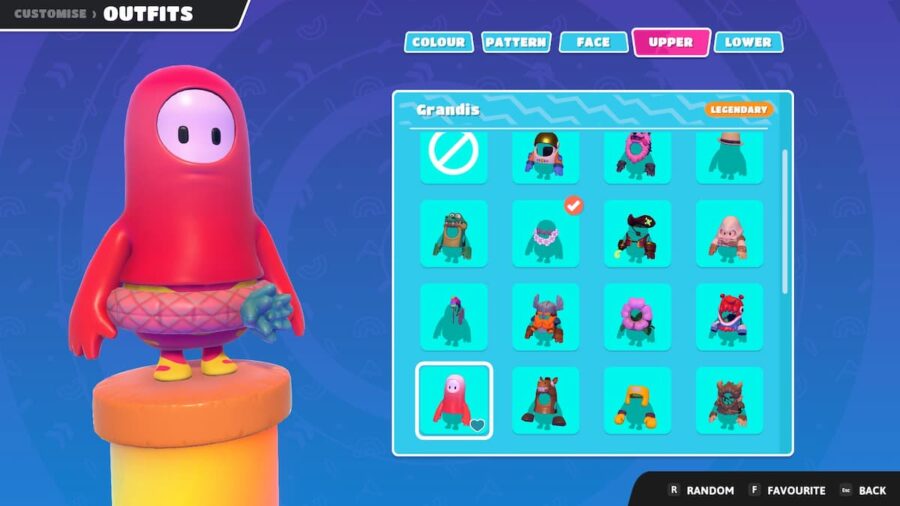 While the skin isn't as tall as the Fall Guys tweet makes it seem, it is definitely taller than other Fall Guys skins. You can even change the color to be the tall guy of your dreams. Seeing this tall Bean scrambling around next to its shorter kin is always a delight.
The skin was added for free due to players not receiving items they purchased in the shop. To rectify this, developer Mediatonic gave this skin for free to all players. So, if you have had your eye on this after seeing other players use it, go to your inventory and get tall.
For more information on Fall Guys, check out What are the differences between Fall Guys and Stumble Guys? and Does Fall Guys have skill-based matchmaking? on GameTips.PRO.