The Radioactive Octane skin has been released in Apex Legends, giving players another option to outfit the speedy legend. The Radioactive Octane skin can only be obtained through Amazon Gaming loot, so here is how to ensure you can get the skin while it is available.
The first step to getting any Amazon Prime Gaming rewards is to have Amazon Prime Gaming. The Amazon Gaming membership is the same as your Amazon Prime membership, but both need to be linked to get the rewards. Here is how to link your Amazon Prime to your Amazon Gaming loot.
To link your Amazon Gaming membership to your gaming console, go to the Amazon Gaming website and sign in on your platform. Go to link accounts and select which account to link. In this case, you will want to link your EA account to get the Octane skin. Once you link the account from the Amazon Gaming website, go to your EA profile and accept the link.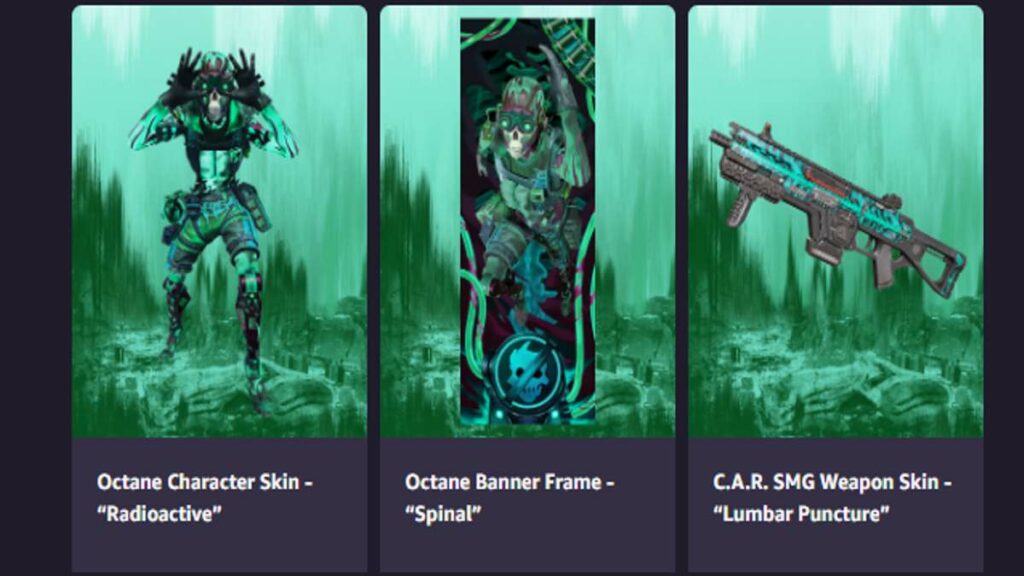 After ensuring that your Amazon Gaming rewards are linked to your EA account, you can go claim the Apex Legends rewards. To do this, either click the Amazon Prime loot link in the Apex Legends lobby menu or go to the Amazon Gaming website and claim the Radioactive Bundle.
The bundle includes a Radioactive Octane skin, Spinal Banner Frame, and Lumbar Puncture C.A.R skin. New bundles are scheduled to release on Amazon Gaming, so check back to see if the latest skins have been released.
For more on Apex Legends, check out Apex Legends – All skins included in Beast of Prey Collection event on GameTips.PRO.