In As Dusk Falls, players follow the stories of the Holt and the Walker family set in '90s Arizona. The story is divided into six chapters and starts with a robbery gone wrong, which eventually escalates to a hostage situation. In Chapter 2, players have to make a choice between making a run for it or staying put when the Police barge in.
If you choose to run for it, then Michelle gets shot in the crossfire. Quickly after this, players have to decide whether to keep the bullet in or get it out and treat the wound. Successfully removing the bullet from Michelle unlocks the Paging Dr.Walker achievement, and here's how you can do it in-game.
How to get the bullet out of Michelle in As Dusk Falls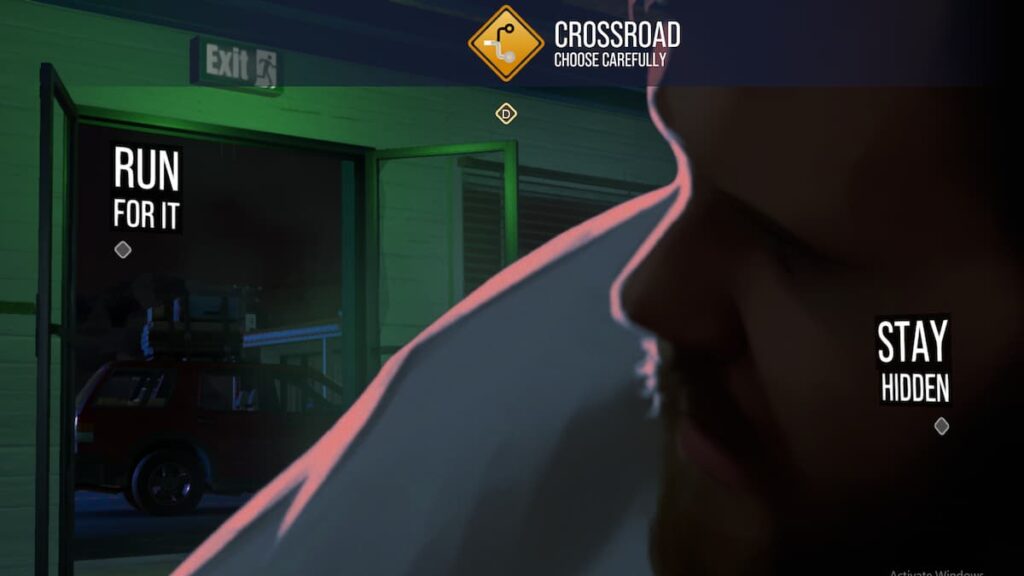 Players have to complete a few QTEs if they choose to remove the bullet from Michelle. Perform them quickly to successfully dislodge the bullet. This will unlock the Paging Dr Walker achievement, and you will be able to stop the bleeding for the time. Following this, players are posed with a crucial choice: to send either Michelle or Zoe outside to the cops in exchange for food for the Holt boys.
How to unlock the Lifesaver achievement in As Dusk Falls
Sending Michelle out to the cops instead of Zoe unlocks the Lifesaver achievement. Although Michelle wants to send Zoe, you have to act against her wishes and send her to the hospital for treatment. Players will come across various situations like this in As Dusk Falls, and their decisions will make a significant difference. The story will progress according to your dialogue choices, and each of them poses a different situation.
Wondering how to play with friends in As Dusk Falls? Check out How to play As Dusk Falls with friends on GameTips.PRO!