GhostWire: Tokyo is set to arrive soon, and players pre-purchasing the game will get a few unique cosmetics. One of these includes the Hannya outfit, which can be acquired as a pre-order bonus.
GhostWire: Tokyo will be available for PS4, PS5, and PC via Steam. The Hannya outfit will be given to players who pre-order the Standard Edition game for around $59.99. The outfit is inspired by streetwear design and has a Hannya demon mask.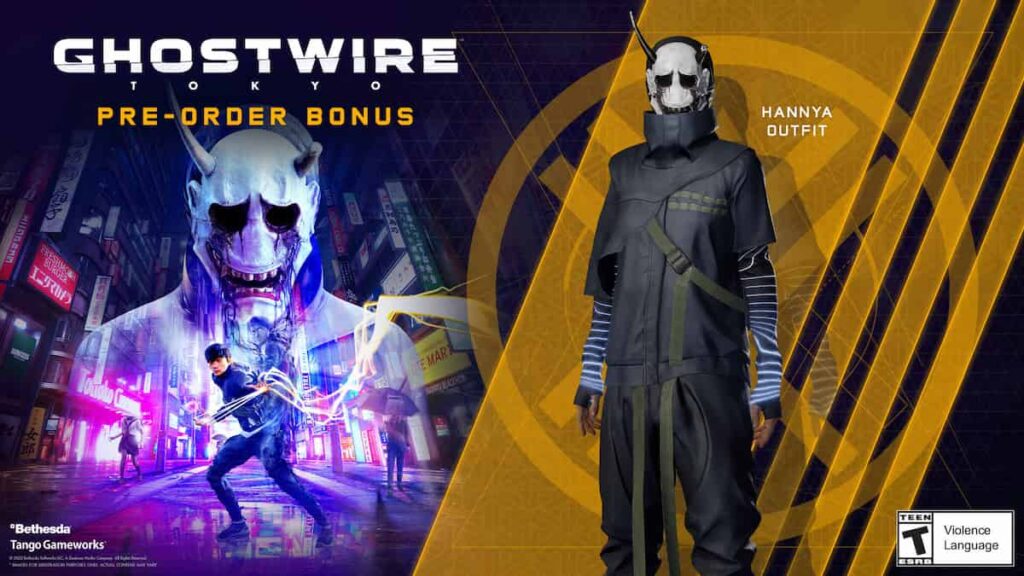 Similarly, players can also purchase the Digital Deluxe Edition, for around $79.99. The Digital Deluxe Edition will allow players to get three days of the full game early access before it releases worldwide. Players will also get the Shinobi outfit and Kunai, along with the Streetwear outfit pack. 
GhostWire: Tokyo is a first-person horror adventure game developed by Tango Games. The events are set in a world where supernatural entities roam the streets of Tokyo instead of humans. The city is crawling with Yokai, these are vengeful spirits that you will encounter in the game. Players will get to wield upgradable elemental abilities and special ghost-hunting skills to fight against supernatural forces.
Wondering if you need to play the prelude? Check out Do you need to play the GhostWire: Tokyo Prelude visual novel to play GhostWire: Tokyo? on GameTips.PRO.