After its success with Kerwin Frost, Dunking Simulator is back with another free item collab! This time, players can earn not one, but two free items inside of the basketball-themed experience—the Xbox Shutter Shades and Xbox Belt Bag. To learn more about how to earn these items, continue reading our brief guide below.
How to unlock the Xbox items in Dunking Simulator
Xbox Shutter Shades
Upon spawning into Dunking Simulator, you should see an area labeled Liberty Court. To visit this area, either use its portal or run through the labeled tunnel next to it—both will take you to the same place. As soon as you enter Liberty Court, you will automatically earn the Xbox Shutter Shades.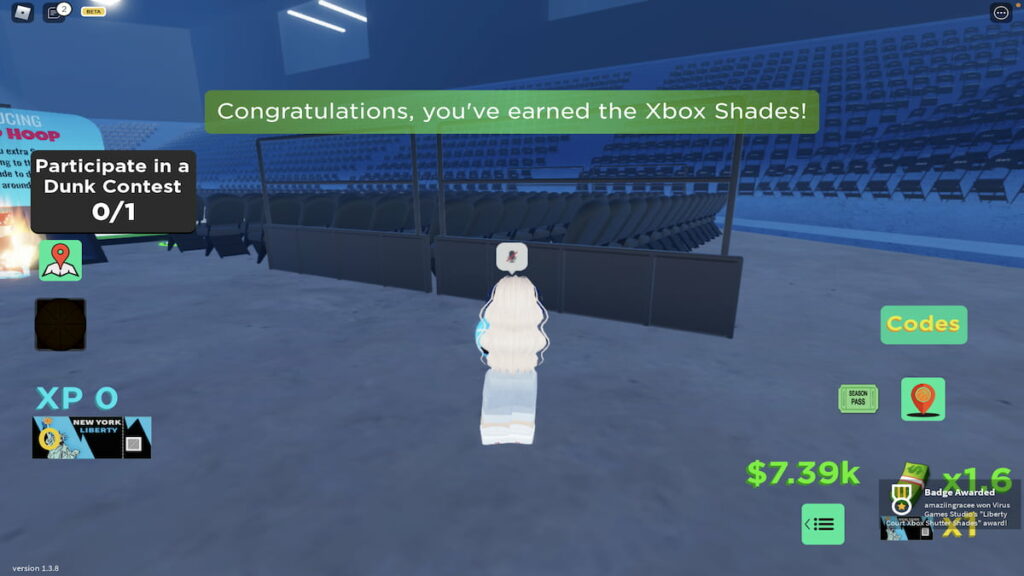 Xbox Belt Bag
Now that you're inside Liberty Court, you can easily unlock the Xbox Belt Bag. To do this, simply complete one dunk on the court—that's all there is to it! Your accuracy percentage doesn't matter, meaning that you'll still receive the item even if you don't achieve 100% accuracy.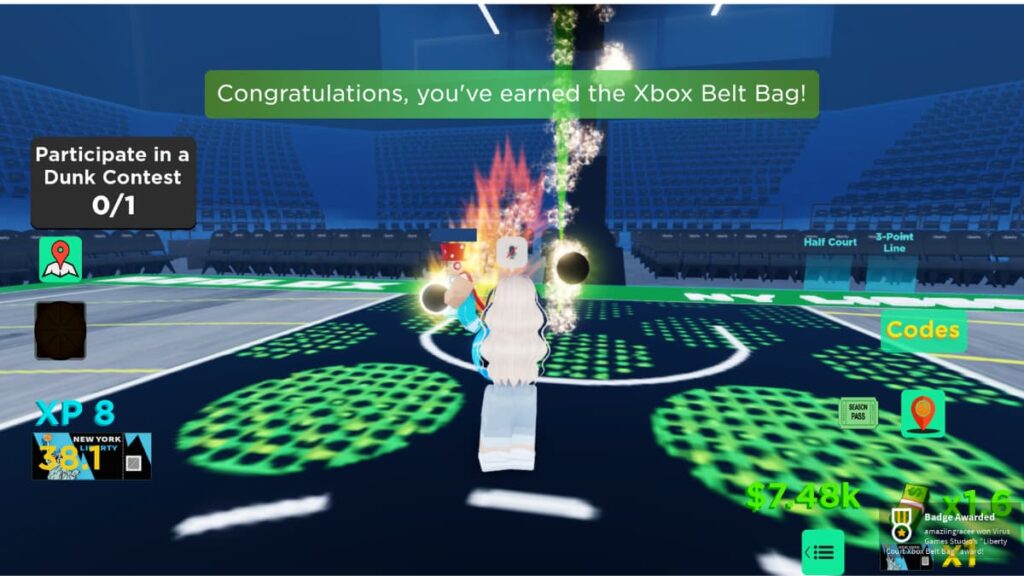 End
At the time of this article's publication, the Cosmophones can still be obtained alongside the Xbox items. It's unknown if they will be removed with the start of Dunking Simulator's Season 2, however, so be sure to grab them while you still can if you're interested! Then, if you're willing to take on the challenge, try your hand at earning the Rebel Edition Jersey by New York Liberty by following along with our in-depth guide.
Looking for more Roblox content, including free items? Check out our recent guides on How to get all free items in Roblox Man City Blue Moon or How to get all free items in Roblox Beatland here on GameTips.PRO!