A cool new accessory has been added to the Roblox avatar shop, and it's only here for a limited time! If you're interested in adding the Too Cool Koala to your Robloxian's inventory, be sure to do so sooner rather than later, as the item disappears from the Avatar Shop on Sept. 22, 2022. For a brief walkthrough on how to claim this item, continue reading below.
Claiming the Too Cool Koala
To add the Too Cool Koala item to your Robloxian's inventory, similar to the Watermelon Slices item, head to the Roblox website and select the Avatar Shop tab from the navigation menu at the top of your screen.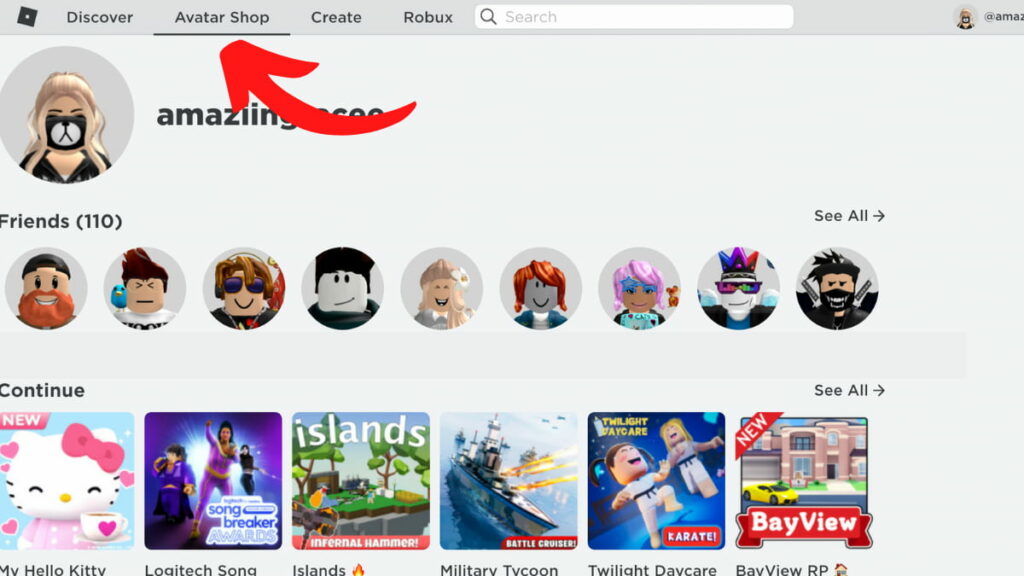 Next, locate the Avatar Shop's search bar, type Too Cool Koala into it, and press Enter.
Upon doing so, the Avatar Shop will adjust itself to show the most relevant answers to your search. To narrow down these results even more, however, we still need to change a couple more things. First, scroll down until you see the Creator heading within the menu on the left and select Roblox. Then, underneath that heading where it says Price, select Free—this will help finalize our query.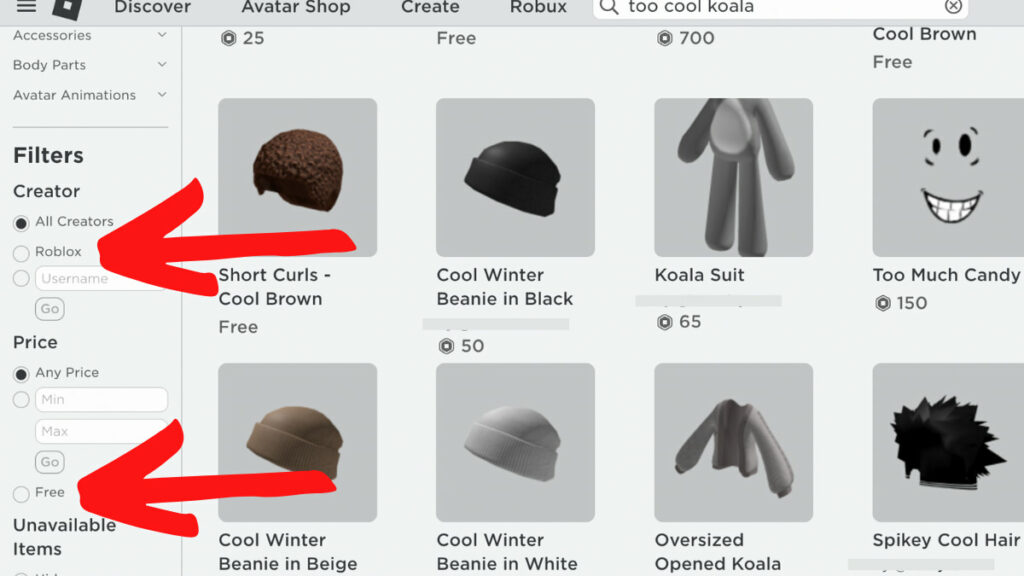 Selecting these options should drastically lower the number of results and show us the Too Cool Koala item that we're looking for.
To claim this item, click on its image and select the green Get button that appears on its individual page.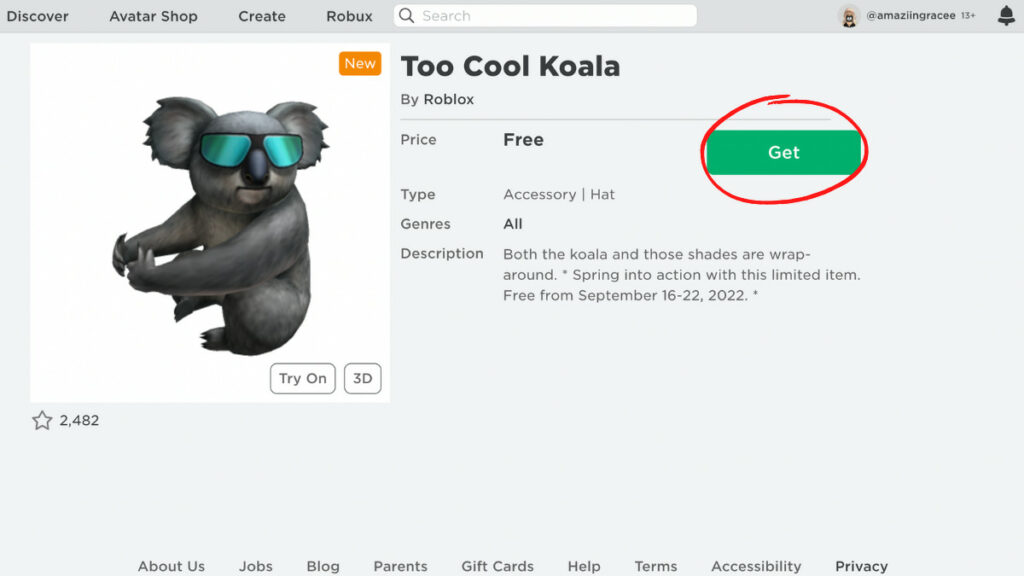 To confirm claiming this item, select the Get Now button from the pop-up that appears.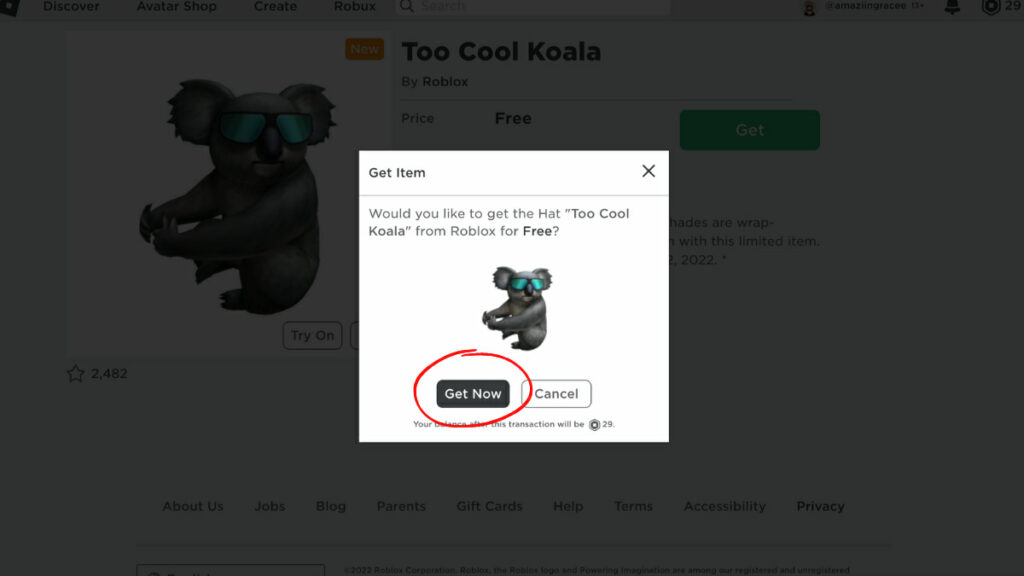 End
The Too Cool Koala item should now be available in your avatar inventory! Remember that this item is only claimable for a limited time, so it's best to grab it sooner rather than later. Check out the image below to see what this item looks like in-game.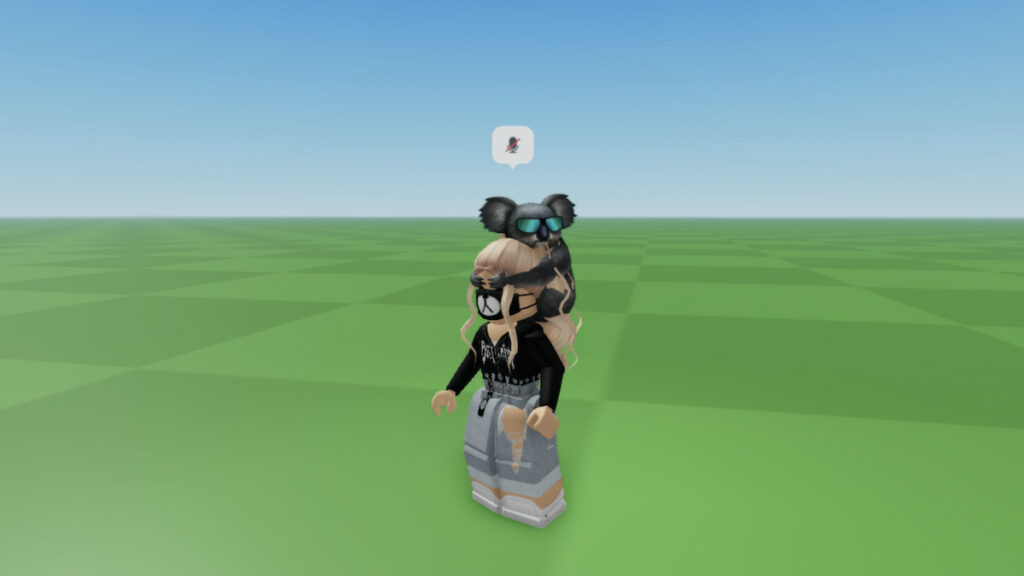 Looking for more Roblox content, including free items? Check out our recent guides on How to get all free items in Roblox Beatland or How to get all free items in Roblox Tommy Play here on GameTips.PRO!