When you're desperately searching for a few extra Primogems, you may turn to the achievement archive to find some quick and easy achievements. Drifting in the Wind is one of these achievements, rewarding you with 5 Primogems for an action that several players will complete out of curiosity. Here's our guide on how to get the Drifting in the Wind achievement in Genshin Impact.
Drifting in the Wind achievement guide for Genshin Impact
How do you get the Drifting in the Wind achievement?
To receive the Drifting in the Wind achievement, you must destroy a tumbleweed in the Sumeru desert area. These tumbleweeds are fairly noticeable, but they are quick, so prepare for a hot pursuit. You can break the tumbleweed by either running into it or by attacking it. Completing this action will grant you the Drifting in the Wind achievement, giving you 5 Primogems.
One tumbleweed-rich location is halfway between the Hypostyle Desert Statue of the Seven and the Dune of Carouses Teleport Waypoint. They often originate from the top of the sand dune and skate down the incline, toward the road.
What items do tumbleweeds drop?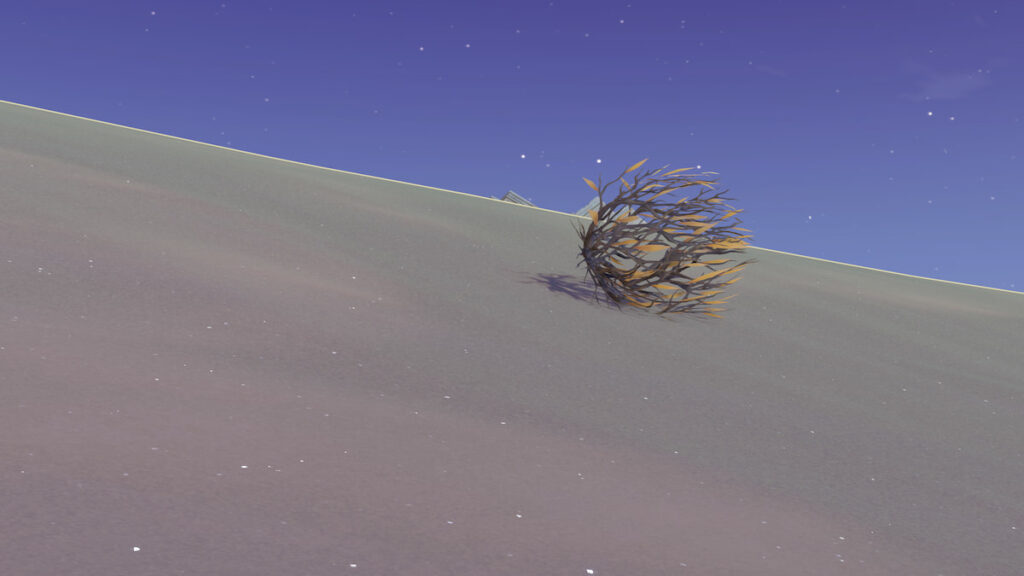 Tumbleweeds drop anything from Bird Eggs to Ajilenakh Nuts to even Artifacts. Some dedicated fans have started using tumbleweeds to farm for Artifacts, although it is a lengthy and grueling process. Occasionally, tumbleweeds will fail to drop an item altogether. These desert plants will respawn, however, so you will never be in short supply.
For more Genshin Impact guides, come check out How to go to the Sumeru desert in Genshin Impact here on GameTips.PRO.