The Dragonbone Orb is a special Quest Item obtained from Enkanomiya. It's cultivated from the Dragonbone Flower through a secret method lost to time. Over the years, legends of the elusive Orb spread, and the people of Monstadt gave it the name Fretnaught Fruit.
Players can obtain the Dragonbone Orb through the Lotus Eater World Quest. It requires completing the following prerequisites:
Still Water's Flow
The Entrance to Tokoyo
The Subterranean Trials of Drake and Serpent
The Lotus Eater can be activated by solving the symbol code puzzle east of the altar in The Serpent's Heart.
Related: How to solve the Lotus Eater prerequisite puzzle in Enkanomiya in Genshin Impact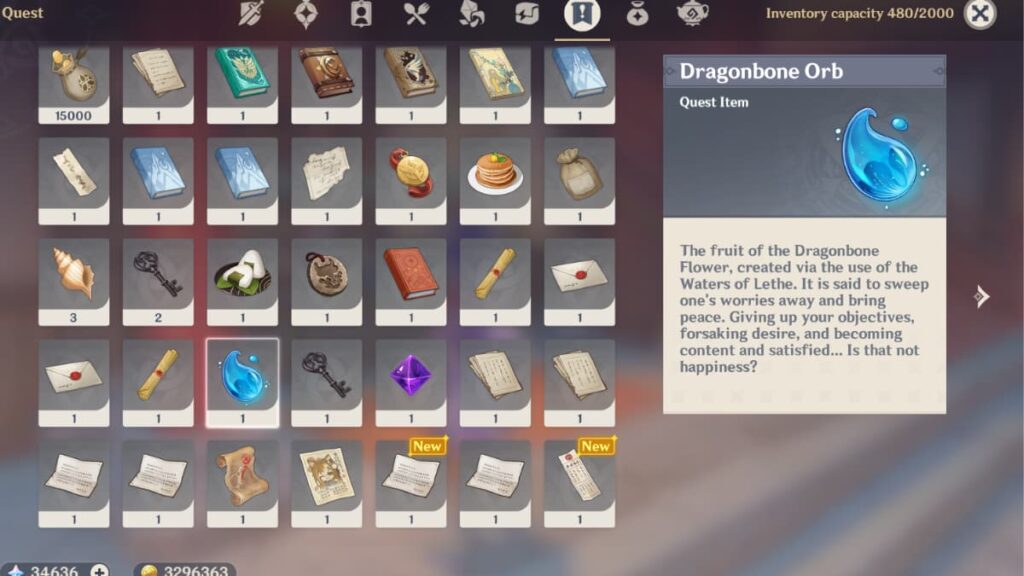 As you progress in the World Quest, you'll meet the afterimage of Adonis, who'll tell you about how he and his party sold Dragonbone Orbs to make enough capital to fund the resistance in the past. He passes on the cultivation method with you.
It involves the following steps:
Obtain the Waters of Lethe from the Tokoyo Reisen.
Go to the center of the giant Dragonbone Flower south of The Serpent's Bowels, and pour the special water in it.
Wait one real-time day for the Dragonbone Orb to form.
Despite knowing this technique, it's currently not possible to own more than one Dragonbone Orb, which requires you to follow the Lotus Eater quest to get. The Dragonbone Orb can be sold to shops around Teyvat for some Mora and local dishes.
Check out our guide on Where to sell the Dragonbone Orb in Genshin Impact once you're ready to part with this treasure.