The ongoing CDL 2022 championship is bringing with it several unlockable rewards in Call of Duty: Vanguard and Warzone. One such reward is the brand new Major 1 Tournament Pack that includes in-game cosmetics such as an operator skin and a weapon blueprint.
Players can access the CDL Major 1 Pack bundle via the COD Store for $9.99. The bundle can be purchased in either of the two games, Vanguard or Warzone, and can be equipped in both. You'll find the CDL Major Pack in the game's Store menu under Franchise Store.
Furthermore, you can buy the pack from your respective platform's store—Battle.net, Xbox Store, and PlayStation Store.
All items in the Call of Duty League Major 1 Tournament Pack 2022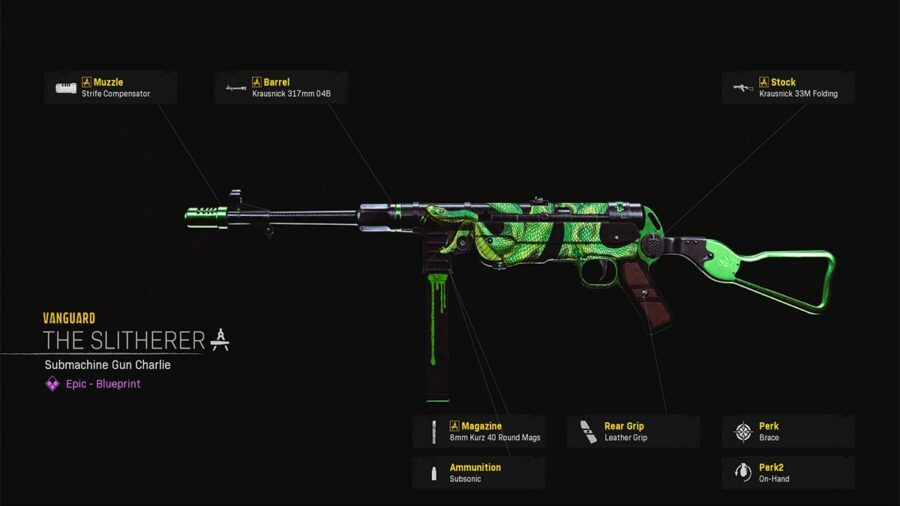 Snake Wrangler – Legendary Skin for Solange Operator
The Slitherer – Epic Weapon Blueprint for MP40 Submachine Gun
Fangs – Rare Sticker
Ego Chall – Rare Emblem
Snake on a Nade – Rare Calling Card
I found the Meta – Rare Calling Card
Stay tuned to GameTips.PRO for more Call of Duty content. In the meantime, head over to our article on – Best Sten Loadout and Class in Call of Duty: Warzone.