While Adopt Me is undoubtedly recognized as a role-playing experience by most players, it also contains a handful of features that fans of any genre can enjoy, including obbys! In fact, to many players' surprise, the only badges available in the entire Adopt Me experience are earned by completing these obbys. One of the easiest badges to earn, in our opinion, is the Ancient Ruins badge, which can be found detailed in the brief guide below.
How to earn the Ancient Ruins badge in Adopt Me
As mentioned above, each badge in Adopt Me is earned by venturing through and completing its corresponding obstacle course, with there being a total of seven badges all together. In order to begin our journey of obtaining the Ancient Ruins badge, and beating the Ancient Ruins obby in the process, we first need to find the Obbies building on Adoption Island.
Finding the Obbies building
Once you've entered Adoption Island, the main area of Adopt Me, look for the large, sandy park/playground pictured below and approach it.
Behind the tall slide at this park is a small building labeled Obbies—this is the building that we need to enter.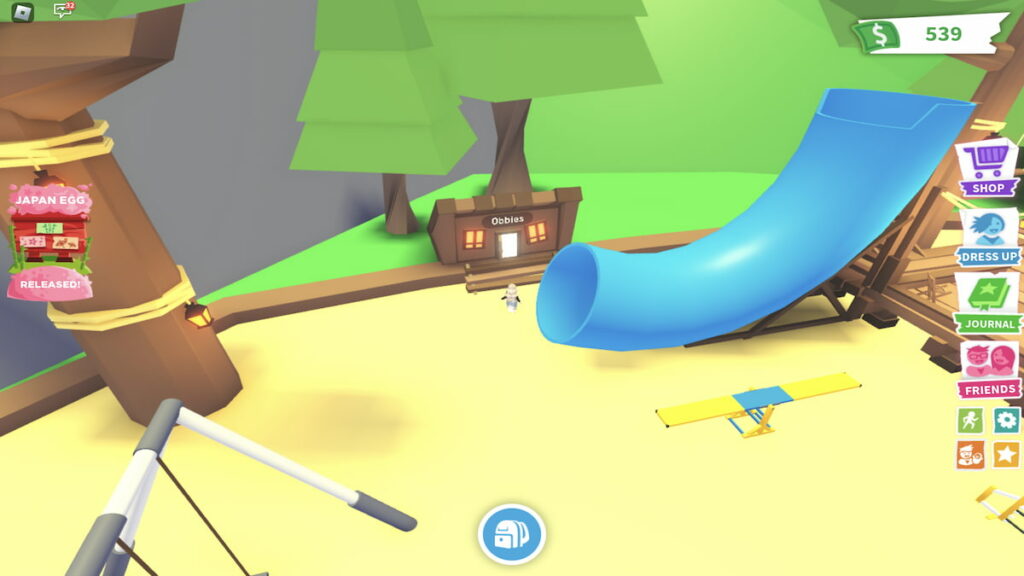 Inside of this building are seven portals, one for each obby.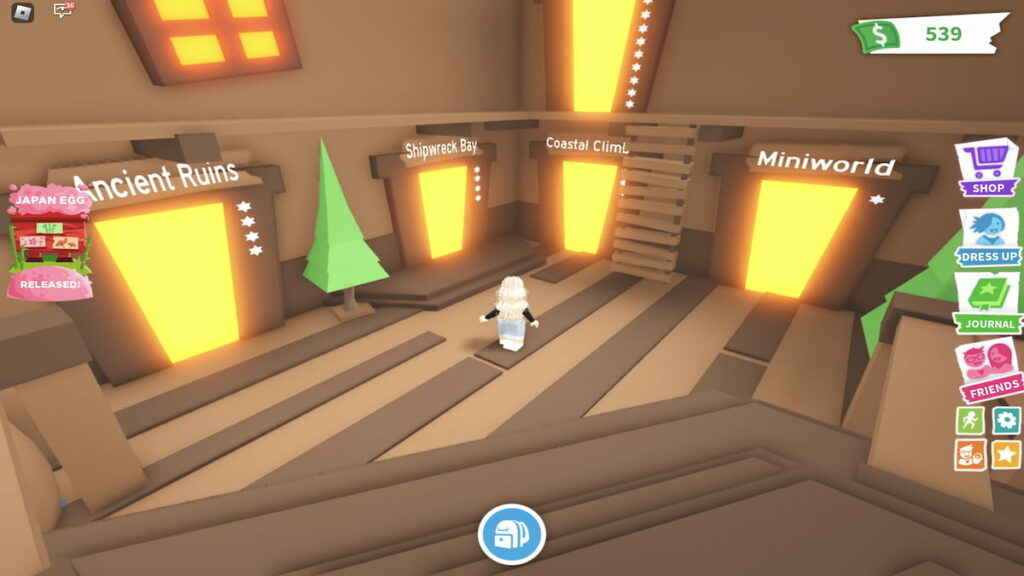 To earn the Ancient Ruins badge, we need to enter—you guessed it—the Ancient Ruins portal.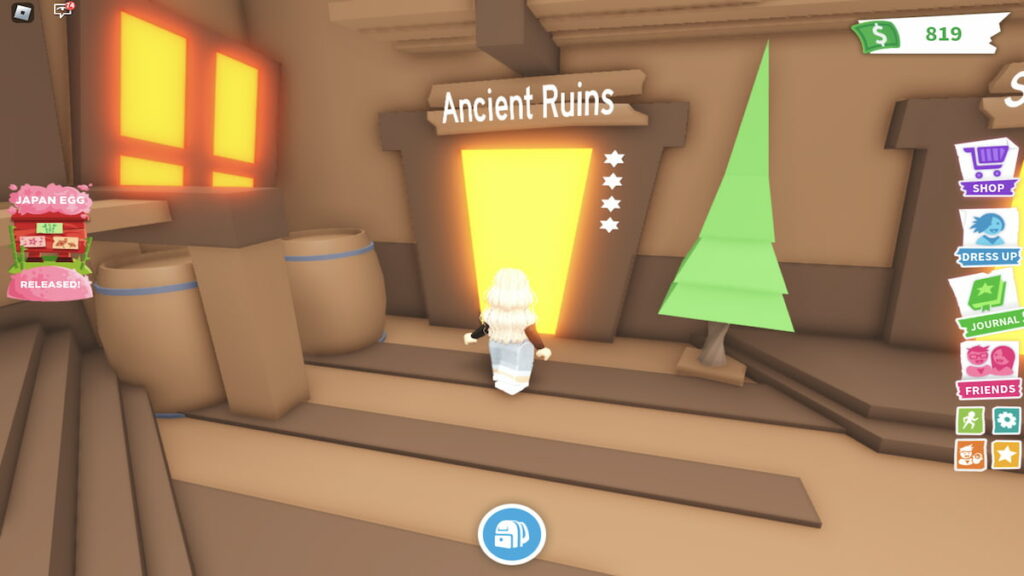 Completing the Ancient Ruins Obby
Once inside of the Ancient Ruins obby, we need to reach the end of it by running, jumping, and climbing our way across its various obstacles and platforms. Luckily, as mentioned above, completing the Ancient Ruins obby shouldn't be too difficult, just be sure take your time and watch where you're jumping as you go along!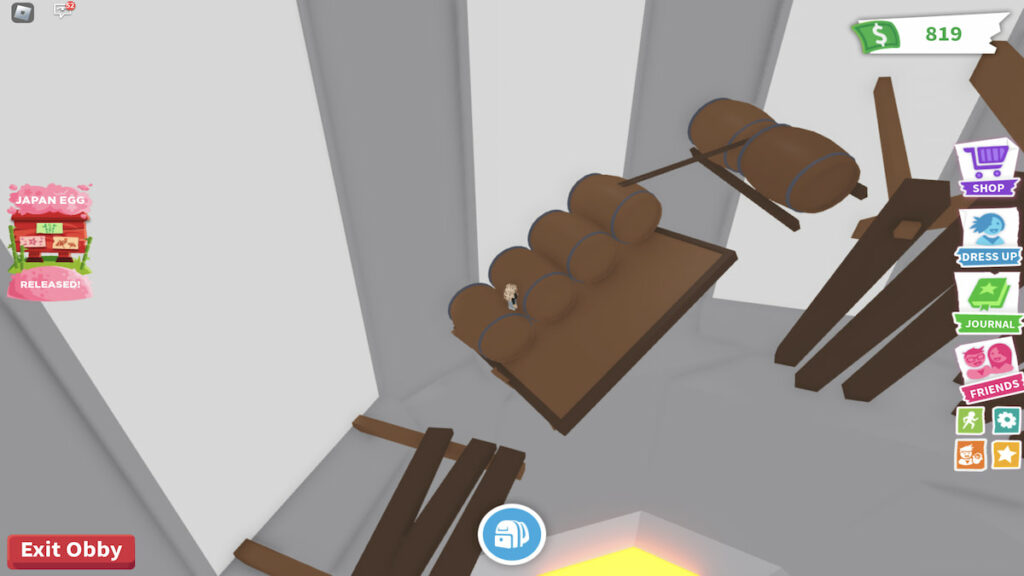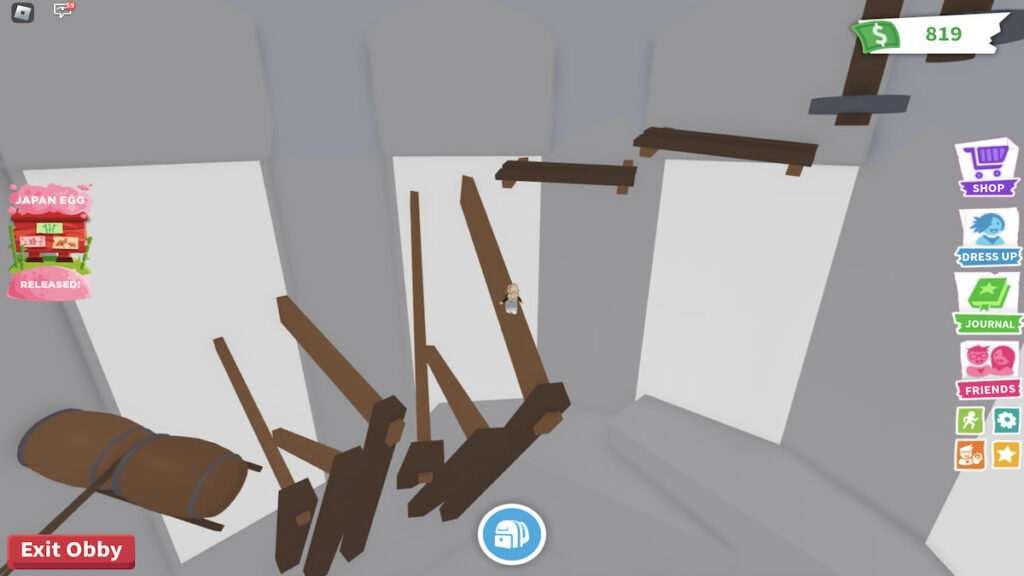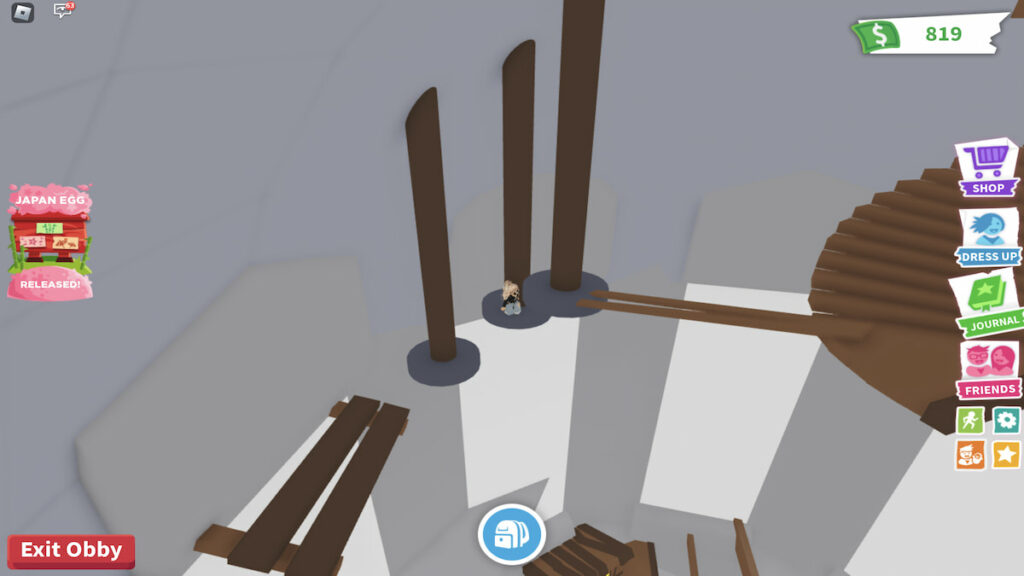 As you approach the end of the obby, you should see a small building labeled Finish!—walking into this building will teleport you back to the main Obbies building and trigger the Ancient Ruins badge to appear on your screen. Congratulations, you successfully completed a level four obby and earned its corresponding badge!
Looking for more Adopt Me content? Check out our recent guides on How to get the Coastal Climb badge in Adopt Me – Roblox or How to get the Pyramid badge in Adopt Me – Roblox here on GameTips.PRO!