Wacky Wizards has updated yet again and this time it's brought extra toxicity! From Sept. 28, 2022, to Oct. 5, 2022, players can grab the Acid Barrel ingredient for free by finding it on the map. For a brief guide on where this ingredient is, continue reading below. Whatever you do, don't spill it!
How to unlock the Acid Helmet ingredient in Wacky Wizards
Upon spawning into Wacky Wizards, make your way toward the dance club that's floating above the pool and the barn. If you get lost, recall where we found the Oz's Sunglasses ingredient and head there.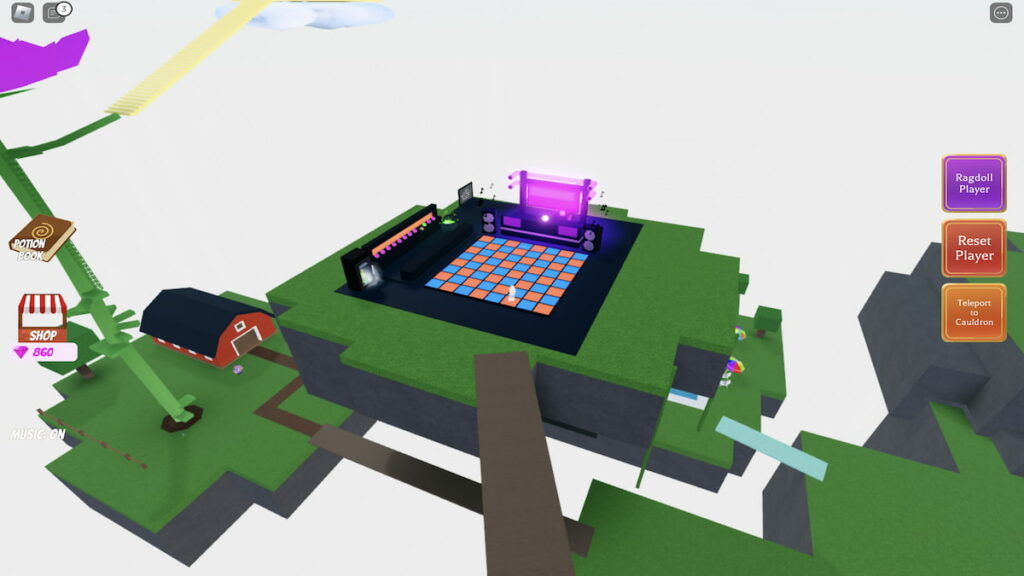 To reach the dance club, you'll either need to use use a flying potion or swim up the waterfall that's to the left of it and then walk across.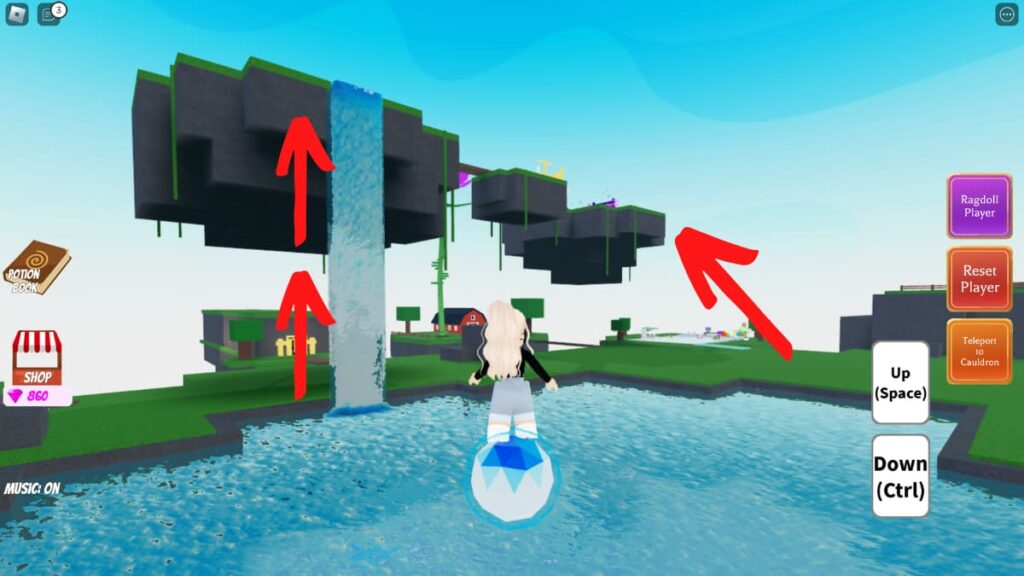 Once you've made it to the dance club, look for the glowing green cauldron that's behind the counter. Inside of this cauldron is the Acid Barrel ingredient!
To add the Acid Barrel to your collection, simply teleport back to your cauldron, toss the ingredient inside, and press the Spawn button to begin brewing. After just a few seconds, the Acid Melt potion should appear.
Acid Barrel potion list
The list below features all of the currently known Acid Barrel potions.
| | | | |
| --- | --- | --- | --- |
| 644 | Acid-melt | Acid Barrel | Melt into Acid! |
| 645 | Acid-boom | Acid Barrel + Dynamite | Acid Bomb |
| 646 | Battery | Acid Barrel + You | Become a battery! |
| 647 | Acid-vomit | Acid Barrel + Rotten Sandwich | Don't eat that! |
| 648 | Magical-cat | Acid Barrel + Giant's Ear | Magical cat! |
| 649 | Acid-paintgun | Acid Barrel + Paintbrush | Get an acid paintgun, warning! |
Looking for more Wacky Wizards content? Check out our recent guides on How to get the Egyptian Head ingredient in Roblox Wacky Wizards or How to get the Paintbrush ingredient in Roblox Wacky Wizards here on GameTips.PRO!