Celebrity cards are available now in NBA 2K22 MyTeam. To get the Quavo, The Game, and Ronnie2K Celebrity cards, you have to complete the three spotlight challenges. These spotlight challenges are Triple Threat games to 21, and all you have to do is win to unlock the card.
Related: How to get Dark Matter Gary Payton in NBA 2K22 MyTeam
The Game
The Game brings Penny Hardaway and Grant Hill in his squad for the challenge. As long as you have a big man on your team, the Triple Threat game should be easy to win. Once you beat the challenge, you will unlock the 89 OVR Ruby The Game card that can play either SG or SF.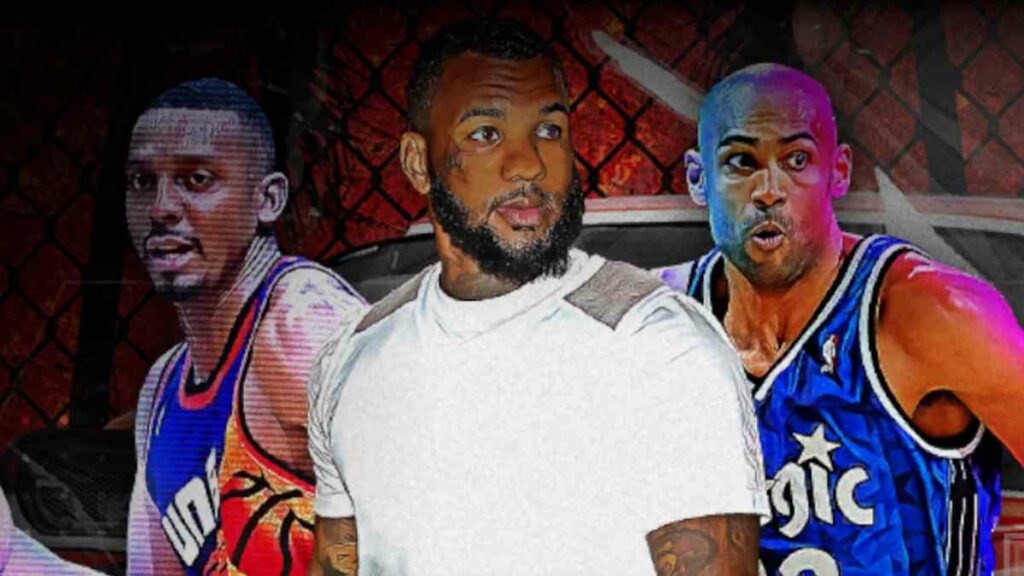 Quavo
Quavo has Kevin Durant and Trae Young on his team, so make sure you guard the perimeter because all their jump shots are deadly. Try to match up well in the lineup with two fast players and a versatile defender for Durant. Once you beat Quavo's team, you will receive his 89 Ruby card that can play the PG or SG position. Quavo is a fast player with great handles and a quick jump shot, so he's a nice addition to any roster.
Ronnie Singh
Ronnie brings Shaq and Kevin Durant on his team and is the last celebrity challenge. You do not get anything other than the Ronnie Singh 89 Ruby card, so the challenge does not have to be done. However, if you do want the card or even the satisfaction of dunking on Ronnie, the challenge can be pretty easy if you have agile big men or fast wings in your lineup. The Ronnie2K card can play PF or SF and can guarantee players making fun of you online if he is in your lineup.
The addition of Celebrity cards in MyTeam is a nice surprise for fans, and it could mean that there will be more cards added in the future. NBA 2K22 continues to add new players, packs, and locker codes to MyTeam, so the roster possibilities are always growing.
For more NBA 2K guides, check out All NBA 2K22 Locker Codes (February 2022) on Pro Game Guides.