Dispatch Missions are an important feature in Lost Ark. These can be done in the Stronghold at the Dispatch Station. Each mission requires a ship and a crew, which may leave players wondering how to get more crew for Dispatch Missions in Lost Ark.
To get more crew for Dispatch Missions in Lost Ark, players must purchase them from Visiting Merchants. These merchants appear randomly and may have contracts to purchase with seals. Once you purchase a contract, you can add that individual to your crew.
Related: Where to find the Nightmare Ghost Ship in Lost Ark?
Where to find Visiting Merchants in Lost Ark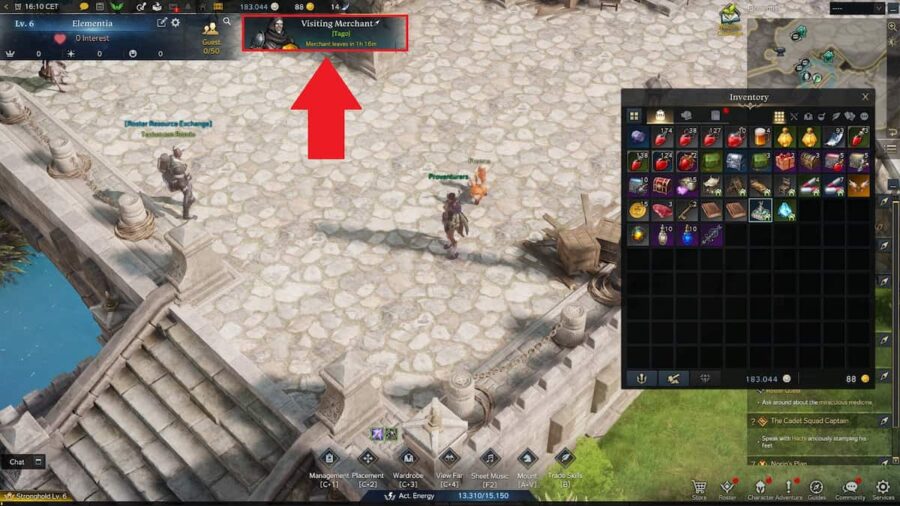 You must be at your Stronghold to find Visiting Merchants. They can be found at the counter directly to arrive at your Stronghold. When you visit, you can see their name and how long they will be at your Stronghold at the top of your screen.
Make sure to check what wares the Visiting Merchant has. They do not always carry new contracts but sometimes have other valuables as well. Happy shopping!
For more information on Lost Ark, check out Where to find Donut Maiden in Lost Ark? and When can you research A Cup of Rum! in Lost Ark? on Pro Game Guides.