Call of Duty: Warzone Battle Royale is known for its unique weapon customization and loadout mechanics. There are around a hundred different attachments for every weapon, out of which only a few are ever used and the rest remain untouched.
Incendiary bullets have been a powerful attachment choice for different guns from Vanguard and Modern Warfare alike. Here's how to get fire bullets on your weapon in Warzone.
Incendiary Rounds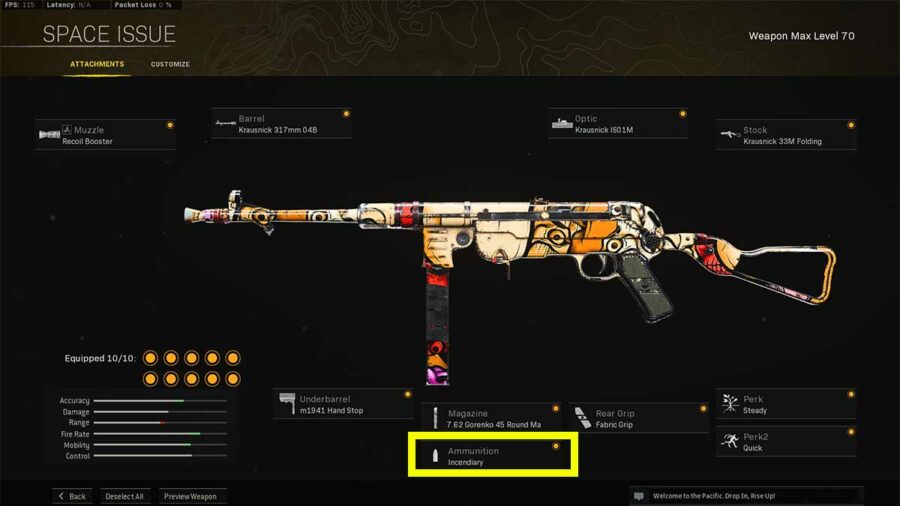 Incendiary Ammunition attachment is available for all Vanguard guns in Warzone. You can unlock and equip it in your loadout as shown in the image above. This ammo type gives your bullets a fire effect which causes incendiary damage.
Incendiary bullets deal small amounts of damage to the enemy overtime for a short while, even if you have stopped shooting. This impairs their ability to use armor plates. However, these fire rounds hurt the gun's bullet velocity and damage range, hence it's advisable to use them on close-range weapons only.
Related: Best Welgun Loadout in Call of Duty: Warzone Pacific
You can counter and reduce the affects of fire bullets by using EOD perk. Vanguard weapons are extremely flexible as you can equip up to 10 attachments with these guns. When you compare this to Modern Warfare and Black Ops weapons, they can only hold a maximum of five attachments.
Dragon's Breath Rounds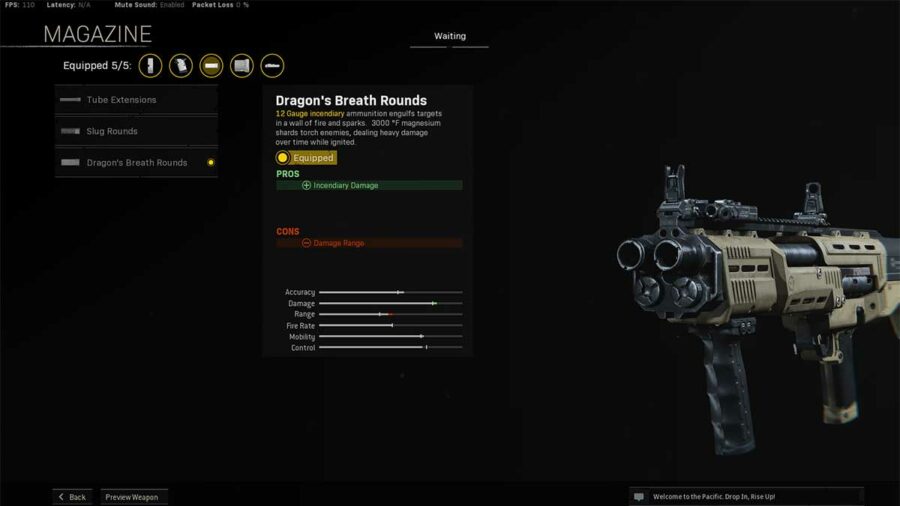 Similar to the incendiary bullets, Dragon's Breath Rounds Magazine attachment is available for Modern Warfare Shotguns. As expected, they deal fire damage overtime while hurting the damage range of the Shotgun. The attachment was once overpowered and broken, but was soon fixed.
Stay tuned to Pro Game Guides for more Call of Duty content. In the meantime, head over to our article on – Will Call of Duty keep its yearly release schedule?