In Tower of Fantasy, you have many options regarding costumes, avatars, and ever-needing resources. You'll usually find these goodies during exploration, but there is another way, if you're a fan of gacha mechanics. You can acquire great prizes with Fantasy Gachapon Coins if you have them. So, how to get these coins in Tower of Fantasy?
How to obtain Fantasy Gachapon Coins in ToF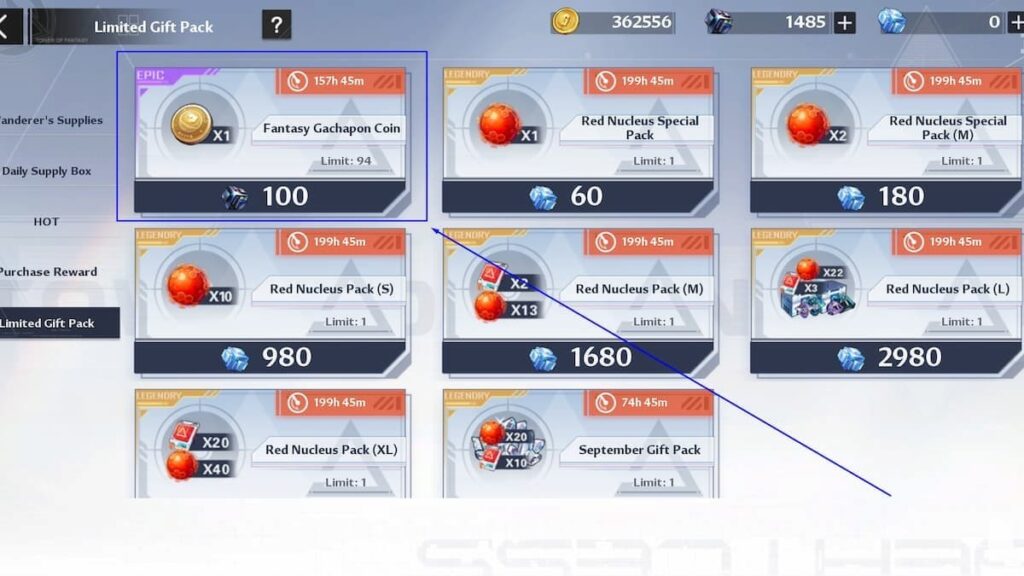 You will get five Fantasy Gachapon Coins for free, but the rest is up to you. The only way to get Fantasy Gachapon Coins in Tower of Fantasy is by visiting the store and buying it. You can purchase a maximum of 94 coins in the shop, giving you 99 total pulls during the Wheel of Fantasy event. To buy one Fantasy Gachapon Coin, you'll need 100 Dark Crystals.
Dark Crystals needed for buying Gachapon Coins are not hard to come by, as developers usually give them after each maintenance. As for how to get Dark Crystals in the game, you have several options, like getting the Achievements, Chronicles, Missions, and Story rewards. For example, you'll be rewarded with 20 Dark Crystals by reaching all scenic views on Artificial Island.
When you gather enough Dark Crystals, just head to the store and buy Fantasy Gachapon Coins. During the Wheel of Fantasy event, you can collect resources such as Red and Gold Nuclei and also these limited items:
Affection Bubble
Cordate Jellybean
Fantasy costume (each for male and female avatar)
Night Butterfly
Prism of Truth
Strawberry Afternoon
If you need more resources in Tower of Fantasy, check out all Gold Nucleus locations on Artificial Island in Tower of Fantasy and How to get Red Nucleus in Tower of Fantasy on GameTips.PRO.