Faded Insignias are event currencies that can be used in the Tracking Down Tea Knight Cookie event, which runs until Feb. 24, 2022. It celebrates the release of the Cookie Alliance, which lets Guilds band together to defeat powerful bosses.
There are two ways to obtain Faded Insignias. Start farming as early as possible, as they both require a time commitment and a bit of in-game progression.
Related: Magic Oven Anniversary Event Guide – Cookie Run: Kingdom
The Expedition to Protect Earthbread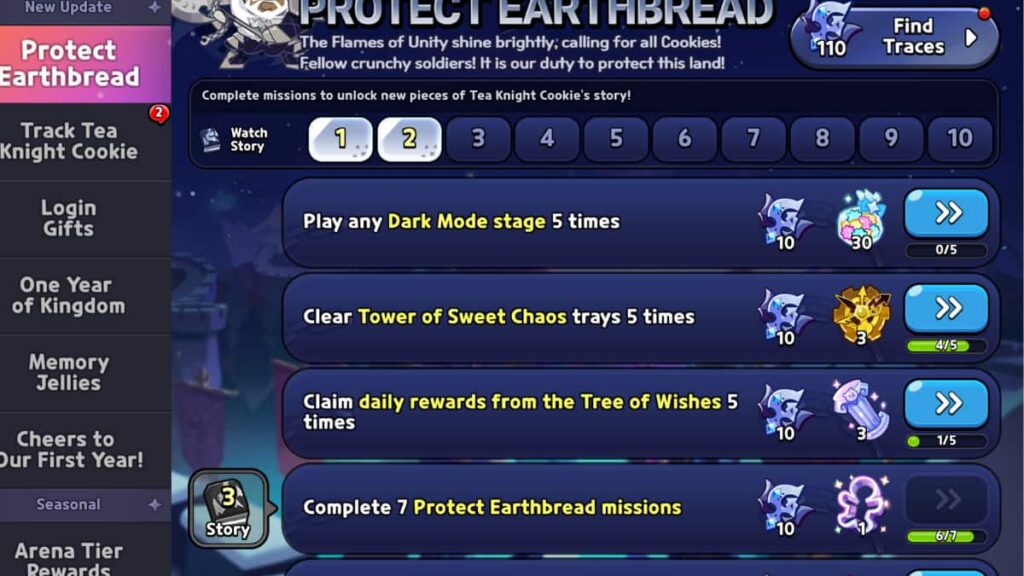 Faded Insignias can be obtained by heading to the event menu on the lefthand panel and selecting Protect Earthbread.
You'll be led to the event page for The Expedition to Protect Earthbread, where you must complete various tasks multiple times to obtain Faded Insignias, as well as other rewards, such as EXP Star Jellies, Aurora materials, Tea Knight Cookie's Soulstones, and more.
It's similarly structured to the recent Frost Crystal farming event, but the tasks are higher-level this time around. You'll need to unlock the following game modes to complete enough tasks to open event Stories and farm more Faded Insignias.
Guild Battle: requires you to join a Guild
Cookie Alliance: requires you to be in a Guild and complete World Exploration 10-31
Dark Mode: requires you to complete World Exploration on Normal Mode
Anniversary Gift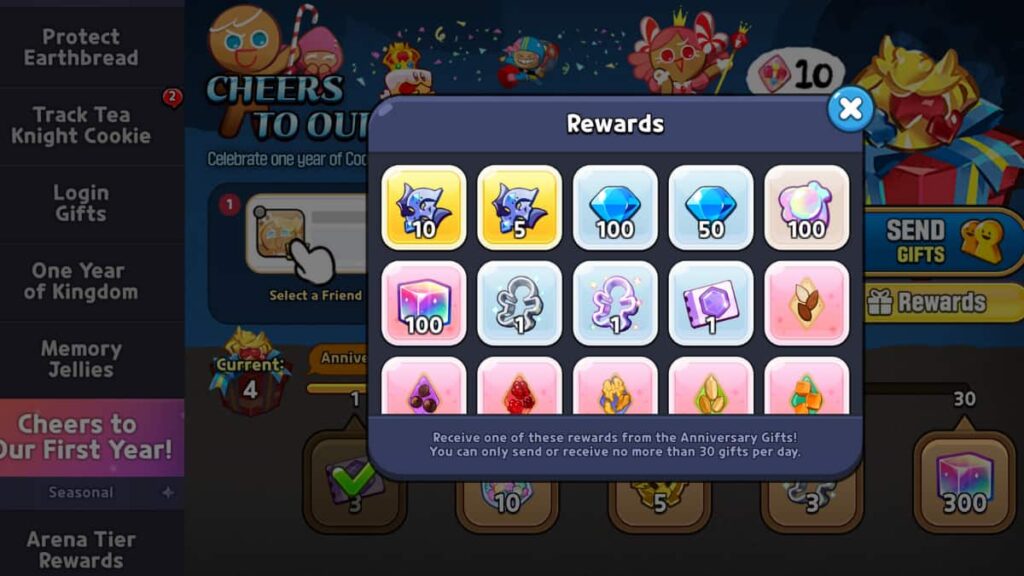 Cookie Run: Kingdom is celebrating its first anniversary in conjunction with the release of the Cookie Alliance. And part of the festivities include the ability to send and receive Anniversary Gifts, which are packed with amazing rewards—including Faded Insignias.
Keep in mind that it costs 10 Memory Jellies to send an Anniversary Gift, and the receiver will get a random reward in the pool, so there's no guarantee that you'll obtain the event currency.
Check out our guide on How to get Memory Jellies in Cookie Run: Kingdom to send friends Anniversary Gifts and snag rewards (including Crystals!) for yourself.