In Dreamlight Valley, players get to take part in various quests and unlock several popular Disney characters. One of them is Prince Eric from The Little Mermaid, and you need to do a few quests before unlocking this NPC. Eric isn't available at the start of the game, and you need to level up friendships with certain characters to unlock this NPC. Here's how to unlock Prince Eric in Disney Dreamlight Valley.
How to unlock Prince Eric in Dreamlight Valley?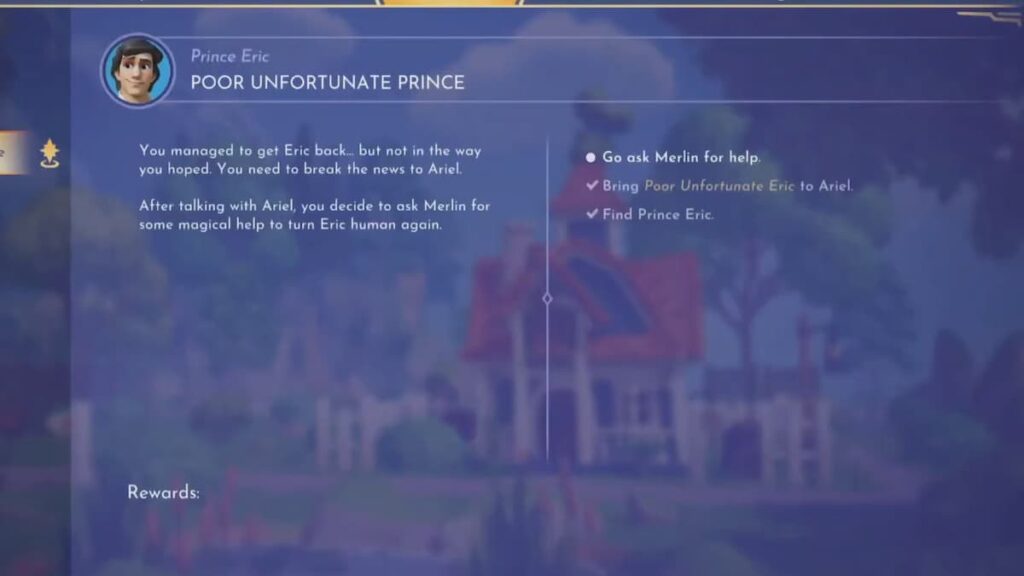 To unlock Prince Eric in Dreamlight Valley, players need to complete Ursala's Friendship quests. There are a few prerequisites for unlocking this NPC. You also need to reach Friendship Level 10 with Ursala, and progress in Ariel's questline to unlock Eric. We recommend increasing Friendship Level to 10 with Ariel as well. Similarly, you need to unlock the Frosted Heights, Forgotten Lands, and Forest of Valor biomes to get the quest to unlock Eric. Players need to spend 3,000 Dreamlight to unlock the Forest of Valor, 10,000 to unlock Frosted Heights, and 15,000 to unlock the Forgotten Lands.
During the Deal With Ursala quest, players need to find Magical Crystals to unlock the next quest that involves Prince Eric. Hand over the Crystal of Power to Ursala, to start the Poor Unfortunate Prince quest. After this, you need to visit Ariel and hand over the Poor Unfortunate Eric item. Ariel requests players to visit Merlin. Speak to the wizard and he tasks players with building a house for Prince Eric.
Once the house is built, you need to find an object inside the house that belongs to Eric. Place Eric's Castle in the Village, and interact with the Scrooge McDuck sign to pay for the house construction. Search Eric's Castle for an object that's dear to his heart. The item is Eric's Flute, and you need to bring this back to Ariel. Hand over the Flute to Ariel to complete the quest and welcome Prince Eric to Dreamlight Valley!
Wondering how to increase friendship in Dreamlight Valley? Check out Best ways to develop Friendships in Disney Dreamlight Valley on GameTips.PRO.