With branded experiences like Gucci Town, Beatland, and Spotify Island all pulling in over ten million visits since their Roblox debuts, it's unsurprising that other companies are following suit, with one of the biggest being the multinational retail chain, Walmart. In Walmart Land, players can look forward to participating in a variety of activities and even collecting some free, Walmart-branded merch. At the time of this article's publication, only one free item is available to obtain, which can be found detailed in the brief guide below. As more items are added to Walmart Land, we will update this guide accordingly, so be sure to check back here regularly!
How to unlock all free items in Walmart Land
Walmart Land Jacket
In order to obtain the Walmart Land Jacket, we first need to spawn into Walmart Land and look for the futuristic ferris wheel pictured below.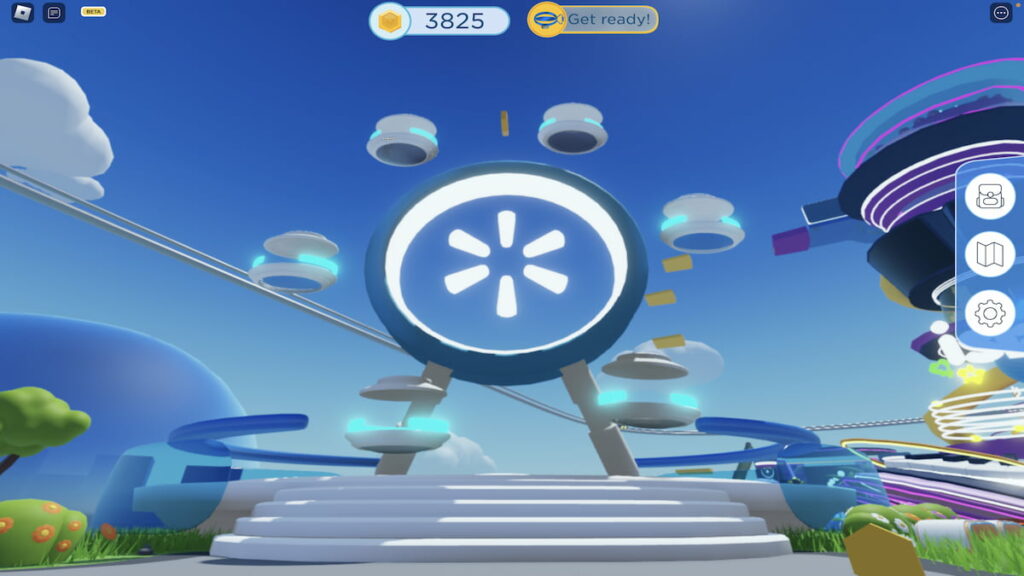 At the bottom of this ferris wheel should be a glowing white circle. As you approach this circle, a prompt will appear that says Stop. To stop the ferris wheel, hold E when this prompt appears.
As soon as the ferris wheel stops in front of you, you should receive the badge and item pop up pictured below.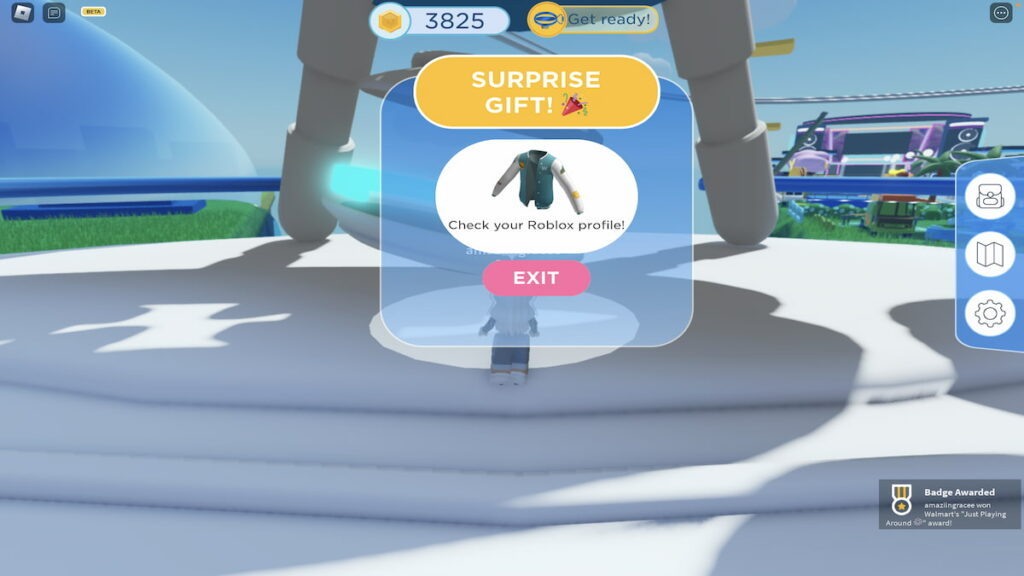 That's all there is to it! You can now find the Walmart Land Jacket in your Robloxian's inventory.
End
As mentioned in the first graph of this article, if and when more items are added to this experience, we will update this guide with how to obtain them as soon as possible.
Looking for more Roblox content including free items? Check out our guide on How to get all free items in Roblox Tommy Play or How to get all free items in Roblox NARS Color Quest here on GameTips.PRO!