Getting Walleye in Disney Dreamlight Valley can be quite challenging. This is especially true since the process for catching Walleye has become buggy within gameplay. With this issue, we've presented the alternative of drops from the Moana boat to try and obtain Walleye.
Where can you get a Walleye in Dreamlight Valley?
All Walleye Locations in Disney Dreamlight Valley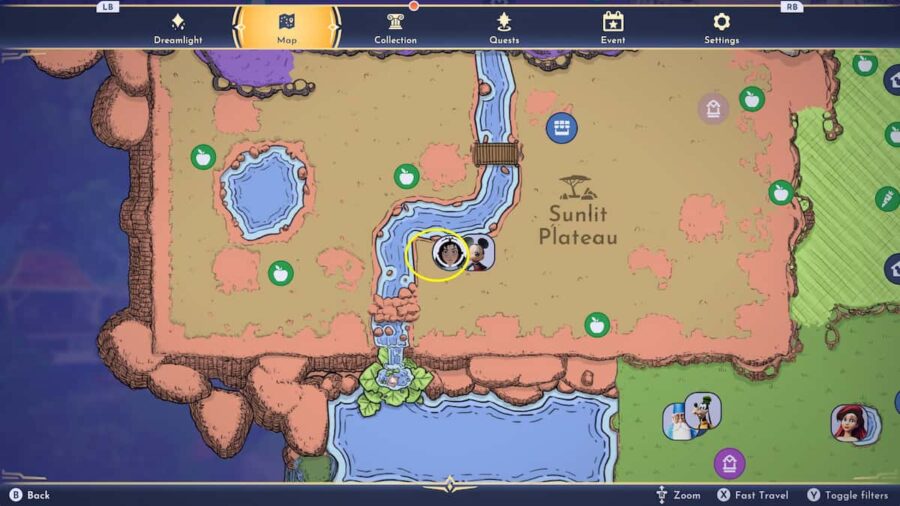 Walleye are quite a rare fish type in Disney Dreamlight Valley, so don't feel too bad if you're having trouble acquiring one. There is only one place where you can fish for Walleye in the game. You can only find Walleye in Sunlit Plateau. Unlocking this section will cost you 7,000 Dreamlight. It will come a little bit into the game, so players shouldn't expect to immediately have access to the area when they first begin playing.
While normally you can fish for Walleye in Sunlit Plateau, a bug makes finding Walleye hard or impossible for some players. For this reason, you can't fish for Walleye until developers release an update. Players are free to try themselves but should understand it may be impossible.
How to fish for Walleye in Dreamlight Valley
Make sure you have already obtained your fishing rod from Goofy. This occurs at the beginning of the game, and all you have to do is complete a short quest after speaking with him. After having the fishing rod, you'll also need to make sure that you have Sunlit Plateau unlocked.
Since the bug with Walleye has been currently noted in Disney Dreamlight Valley, it's unlikely you'll have much luck with the typical approach. This would normally be to simply fish repeatedly in Sunlit Plateau until you catch a Walleye. Since it has been buggy, our next recommendation is to level up the Moana boat to its max. This will give you drops of fish, including the occasional Walleye.
Want to read more about Disney Dreamlight Valley? If so, check out How to make Crackers in Dreamlight Valley on GameTips.PRO.