Disney Dreamlight Valley is a magical adventure, life-sim game filled with all the best Disney characters and more exciting upcoming characters to follow. It is up to you to restore the land of Dreamlight Valley by aiding the characters with quests, redecorating the biomes, and creating meaningful friendships. Not only can you befriend the characters around the Valley, but you can bond with the adorable critters and gain them as companions for your adventures.
Where are the fox critters in Dreamlight Valley?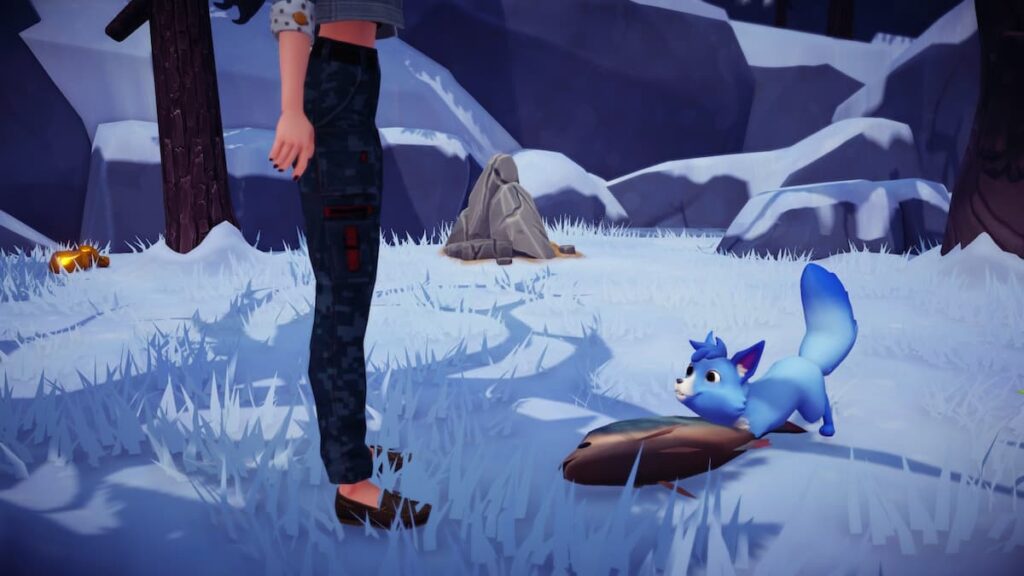 Foxes are one of the cutest critters in the Valley and can be one of the most difficult to approach with their speed. There are four types of foxes: the Black Fox, Blue Fox, Classic Fox, Red Fox, and White Fox. They alternate arrivals in Frosted Heights at random times, meaning if you find the Blue Fox there one day, you may not be able to find it the following day.
How to feed the foxes in Dreamlight Valley
To have a fox as your companion, you must approach them and feed them the food they like. Approaching a fox may seem difficult due to its speed, but unlike other critters, they just require a bit more chase. Wait for them to face you, then walk up to them as they bend over. Repeat your steps toward it when they run until the option Approach pops up. Then you will be able to feed it an item from your inventory.
They like to eat any type of fish, but their favorite type is the White Sturgeon, found in gold fishing spots in Frosted Heights. Feeding them the White Sturgeons will increase their friendship levels the most and create a bond in as little as three approaches. You will need to feed the same fox each time to add them to your collection, and this may take a few days since the same types will not always be present back to back.
How to equip companions in Disney Dreamlight Valley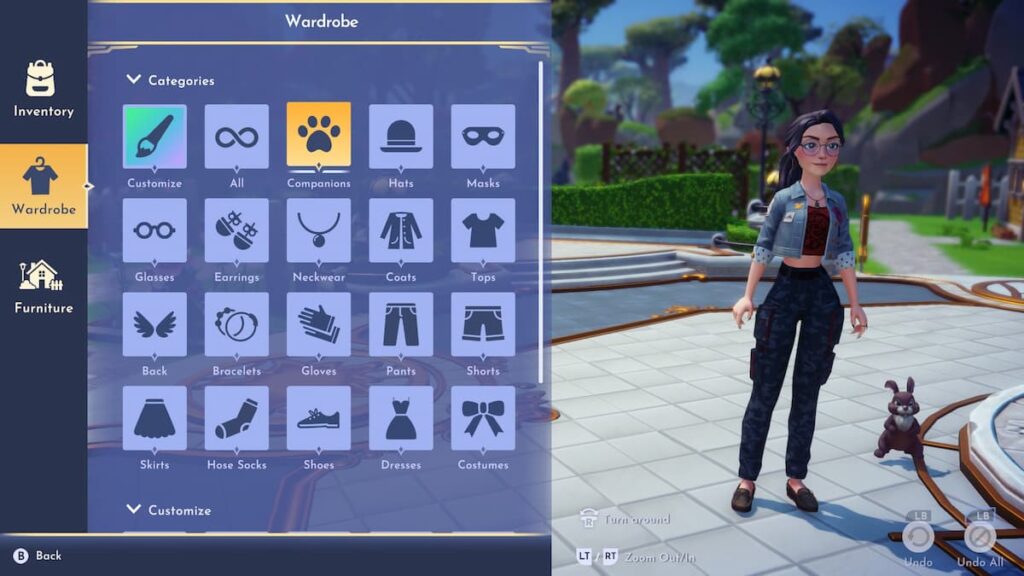 Once you have created enough of a bond to a critter, it will be added to your Collection menu. This means you can now add it as your companion, and it will stay by your side throughout your journeys around the map. You can equip different companions by opening your Wardrobe inventory and selecting the Companions tab.
Creating a friendship with a critter may take a little time and patience, but once you have successfully created that bond, they will be available to you always as your companion. That means the adorable fox you've chased and fed for several days can be your forever furry friend. Be sure to check your Critter Collection each day to see what breeds are around and get to feeding them their favorite foods!
Looking for more GameTips.PRO Disney Dreamlight Valley content? Check out our guides on Disney Dreamlight Valley – How to Feed Animals or How to use Companion Roles in Disney Dreamlight Valley!