The Vault system in Fortnite Chapter 3 Season 4 features a new mechanic where players must collect Vault Keys to unlock them. The Chrome-themed Paradise season has introduced several new elements to the game, including new weapons, characters, and POIs. The Vaults are also categorized into Low and High-Security and require different numbers of keys to unlock. After getting these Vault Keys, players will get to see the Vault locations on the minimap. Here's everything you need to know about Vaults and Vault Keys in Fortnite Chapter 3 Season 4.
How to open Vaults with Vault Keys in Fortnite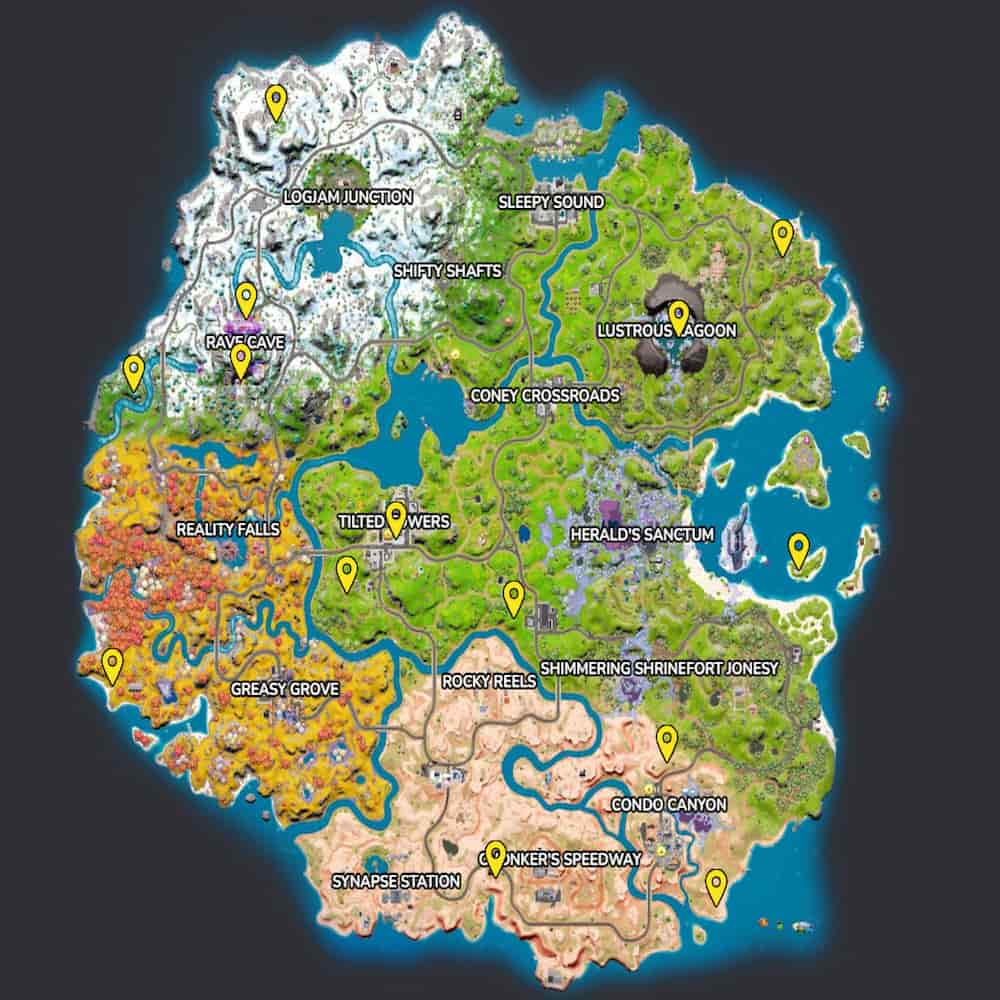 In Fortnite Chapter 3 Season 4, players will come across several Vaults placed all around the map. To access these Vaults, you'll need Vault Keys. Vault Keys can be found as ground loot and in chests. You may often find them by eliminating other players. Once you get a Vault Key, check the map to view the keyhole signs as they shows the locations for Vaults. You can also check the map image above to see all the Vault locations in-game.
Low-Security Vaults can be unlocked with only one Vault Key. Similarly, High-Security Vaults require two Vault Keys to unlock in Fortnite Chapter 3 Season 4. The High-Security Vaults have more items with high-tier loot and we recommend attempting to unlock these in every game. The loot is ample for an entire squad. However, you won't be the only one searching these Vaults. Players can expect to find opponents at these locations, and you'll need to eliminate them first before unlocking the Vaults.
Wondering what is new in Fortnite Chapter 3 Season 4? Check out Where is the Herald's Sanctum in Fortnite and All new Weapons in Fortnite Chapter 3 Season 4 on GameTips.PRO.