Gold becomes a very rare and valuable commodity when you start getting towards the endgame content of Lost Ark. There aren't many ways to get it. You need it for everything from stronghold research to your vital gear upgrades. One of the most common ways to get gold is by trading in Una's Tokens for Gold Chests at the Gold Shop. So, you can imagine the reaction when players logged in to find their Una's tokens seemingly missing from their storage or inventory. So, how can you find Una's Tokens missing after the September 2022 Lost Ark patch?
Where are missing Una's Tokens and Shards in Lost Ark?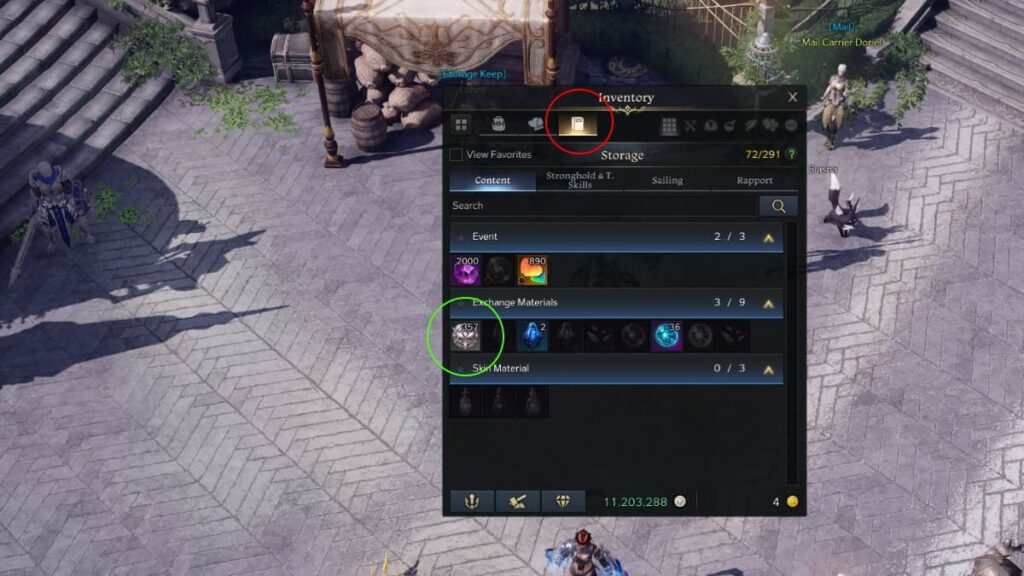 Don't worry, your Una's Tokens aren't missing, they have just moved. Smilegate decided to create a new section in the player's main inventory for exchange materials, including Una's Tokens, Shards, Crystallized items from Chaos Dungeons, and Intact Bloodmagick Stones. As pictured above, you can find them by opening your inventory, clicking the Storage tab (red circle), then scrolling down to Exchange Materials (green circle).
This was flagged up in the September 2022 patch notes, but many players don't read them. Other inventory changes include a Skin Materials inventory section for storing Shine, Pattern, and Dye Reagents, alongside the addition of an Event section for Amethyst Shards, Guardian Raid Tokens, and Maharaka Leaf tokens. Elsewhere, there were many Guild updates, Trixion and Proving Grounds improvements, and character balancing. 
GameTips.PRO has all the Lost Ark info you need! Such as the Best mining spots in Lost Ark, and Where to get Omnium Star #6 in Lost Ark.