In Disney Dreamlight Valley, players must find various unique ingredients to cook delicious recipes. You need to cook some of these dishes are required to progress in questlines, and finding the ingredients can be a tough job. Garlic is one of the unique ingredients in the game, and it only grows in the Forest of Valor. Players need to unlock this biome with Dreamlight to forage Garlic from the area. Here's how to find Garlic in Disney Dreamlight Valley.
Where to find Garlic in Disney Dreamlight Valley?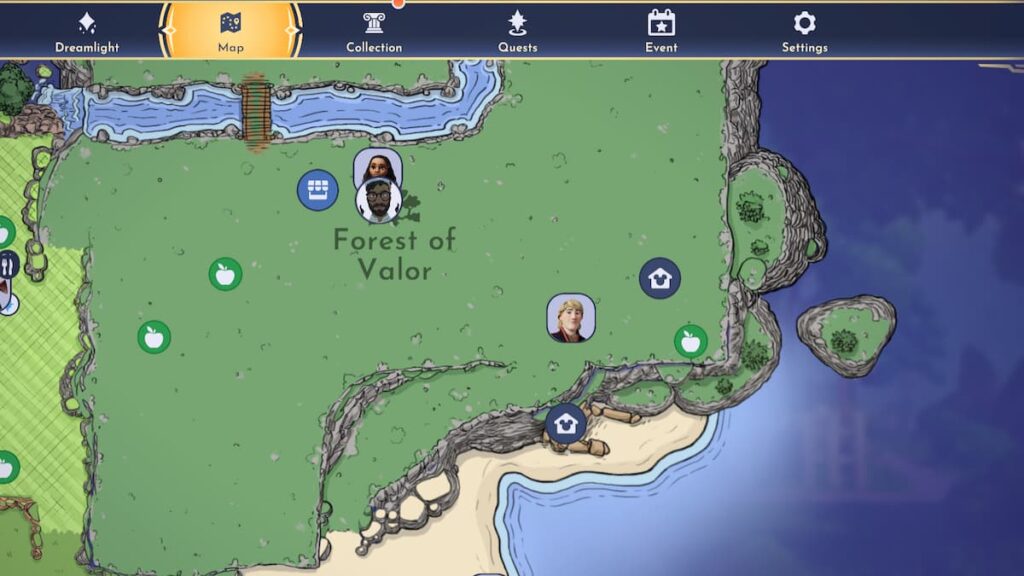 Garlic grows only in the Forest of Valor in Disney Dreamlight Valley, and you need to unlock this biome with 3,000 Dreamlight. Once that's done, scour the area to find small green leafy shoots that can be harvested from the ground. Garlic grows underground, so you won't get to see the ingredient. Instead, look for the leafy shoots at the Forest of Valor, and harvest them to acquire Garlic. Players can also consume garlic to get +135 energy or sell it at Goofy's Stall for 60 Star Coins. We also recommend fixing Goofy's Stall, as you can purchase ingredients like Onions, Canola, Blueberry, and Bellpepper Seeds.
Players can cook various recipes like Lemon Garlic Swordfish, Fish Creole, Arednellian Pickled Herring, Fish Pasta, Creamy Garlic Scallops, Potato Leek Soup, Lobster Roll, Steamed Fugu, and many other dishes with Garlic. Once you have the ingredient, head over to a Stove and start preparing recipes that require Garlic. Since it falls under the Spice and Herbs category, you can use this ingredient to cook meals that can be prepared with any Spice.
Wondering how to increase friendship in Dreamlight Valley? Check out Best ways to develop Friendships in Disney Dreamlight Valley on GameTips.PRO.