Evade is a great scary game on Roblox full of spooky flashing lights and heart-racing jumpscares. But there's a twist! All the deadly bots hunting you each round resemble recognizable memes, allowing the game to keep a lighthearted feel and let players enjoy it no matter their fate. Team up with others to survive the round and purchase special equipment and items to help. You can take a break from the scary with fun emotes that allow you to dance, sleep, and have other silly interactions.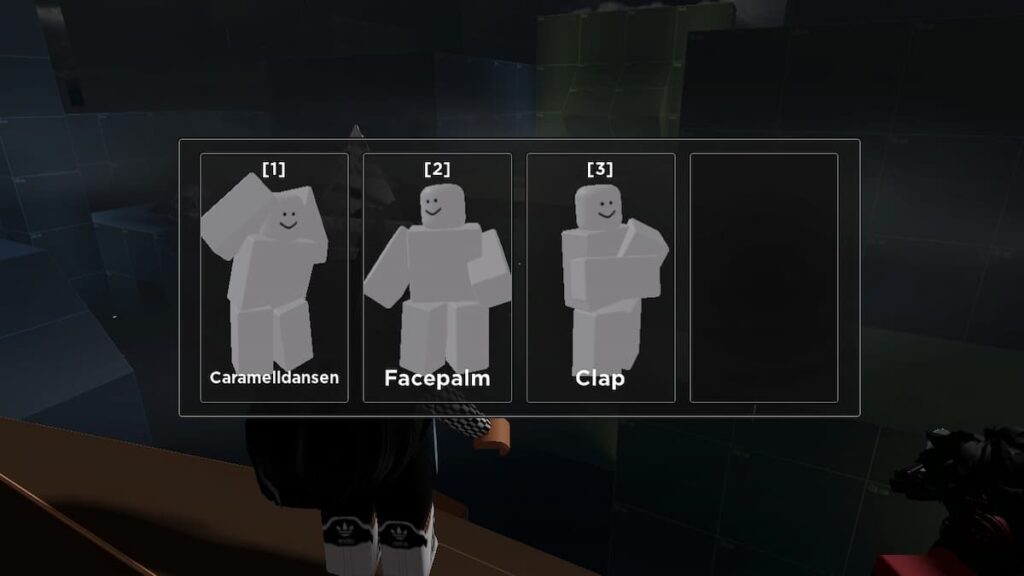 Emotes can be fun animations, from taunts to unique and iconic dances. To use them during a game, press G on your keyboard and then press the corresponding number 1-4. To stop emoting, press G again, otherwise, you won't be able to move and will be vulnerable to approaching bots. You will first need to make sure you have emotes equipped to use them.
How to equip an emote in Evade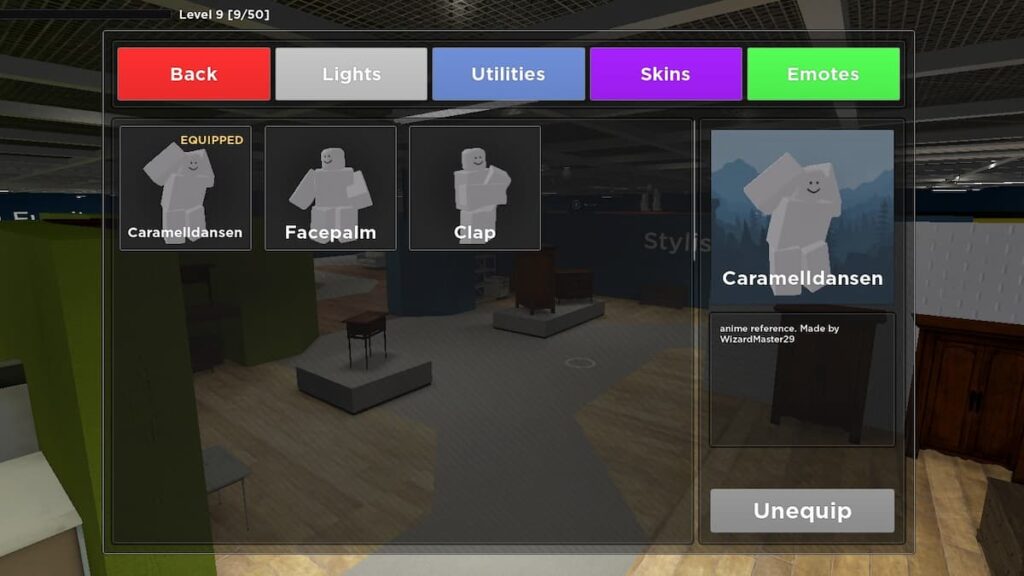 To use emotes, you will need to have them equipped.
On the main menu, press the Equipment button on the left side.
Navigate to the Inventory menu.
You can press the Emotes button on the right, so select each emote you'd like.
Equip them.
You can have up to four different emotes equipped at a time.
How to get emotes in Evade
If you don't have any emotes in your Inventory already, don't worry. You can purchase Emotes with cash on the Equipment, Character menu. Emotes can cost anywhere from $150 cash and above, depending on the dance or animation. Cash is pretty easy to earn simply by playing the game, so you can save it up to get the one you want in no time. Other emotes may require you to be at a higher level before they are unlocked, so you will have to keep playing and leveling up as much as possible to get those better Roblox emotes.
Emoting is a fun animation that breaks up the spookiness of the game and allows players to interact and have a good time together. So many silly and recognizable dances are available, so get leveling up and saving cash to collect all the good ones!
Looking for more GameTips.PRO Roblox content? Check out our guides on All controls in Evade – Roblox or How to get all badges in Roblox Doors!