Want to get more money, change your farm type, or alter any other details of your game in Stardew Valley? If so, check out this useful tool to shake things up! The Stardew Valley Save Editor is a simple application that takes your save file and changes info without you having to learn how to do it manually yourself.
What is the Stardew Valley Save Editor?
The Stardew Valley Save Editor is a tool hosted on Nexus that allows players of Stardew Valley to edit their save files. Technically, the Save Editor is not a mod as it does not fully integrate with the playable game. The best way to understand it is that the tool alters the Save File itself, not the game. Players can use it to move items, change details like the type of pet they own, and even augment happiness/relationships.
How to install Stardew Valley Save Editor
The great thing about the Stardew Valley Save Editor is that since it is not actually a Stardew Valley mod, it has no need for pre-requisite software like SMAPI to work. To work the Save Editor, simply download the files under the Files tab on Nexus. You'll need a free Nexus account to get the downloads.
If you are using a Nintendo Switch, make sure to also download the Switch Converter file. Once downloaded, you'll run the Farm Foundry .exe application.
How to use Stardew Valley Save Editor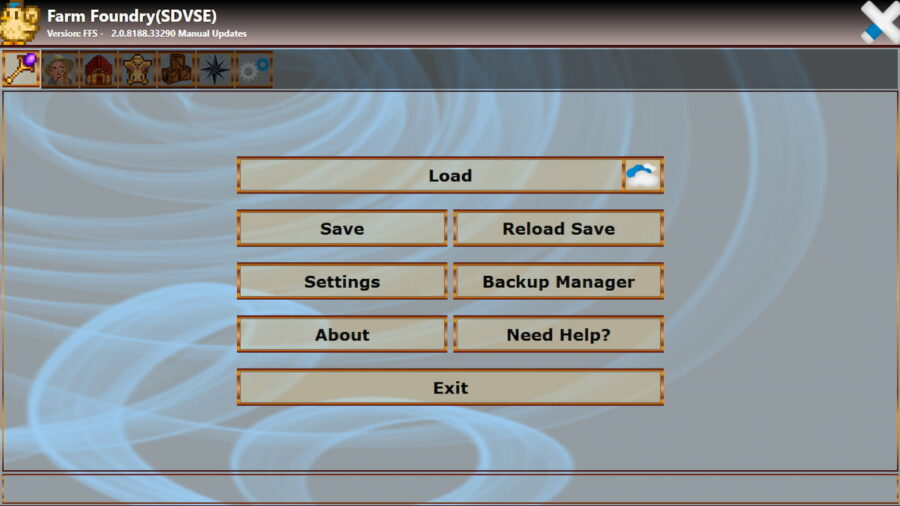 Once you run the .exe file, you'll see the above menu. Hit Load to pull up your Save File. Click on the one you want to make adjustments to. Use the icon tabs at the top to change the different aspects of your file, whether that is your Farmer profile, map details, or relationships. Once done, go back to the first tab and hit Save to confirm your changes.
Want to read more about Stardew Valley? If so, check out How to Have Kids in Stardew Valley on GameTips.PRO.