Disney Dreamlight Valley is a great life simulation game available for PC, Xbox, PlayStation, and Switch that allows players to adventure around a magical Disney world and attempt to help iconic characters rid the Dreamlight Valley of evil. Explore, craft, decorate, and complete quests alongside your favorite Disney characters and earn Pixar tokens to claim free rewards for your character and house. Here's how you can earn tokens fast to get all the rewards before they're gone!
What are Pixar Tokens in Disney Dreamlight Valley?
Pixar Tokens are the currency used to purchase rewards from Star Path events. These rewards can be various items from house decorations like furniture, design motifs, pet items, outfits, and more. Complete a page to unlock the next consecutive page full of exciting gifts. You can earn Pixar Tokens in a couple of ways to collect all the rewards before the event concludes.
How to get Pixar Tokens in Disney Dreamlight Valley
Complete Duties
The best way to earn Pixar tokens is to complete duties. You can find the Duties page under the Event menu. These are small tasks to complete, such as collecting a specific number of materials, selling items, or chatting with various characters. You can also unlock Premium Star Path using Moonstone and complete more duties at once for double the tokens.
Buy them with Moonstone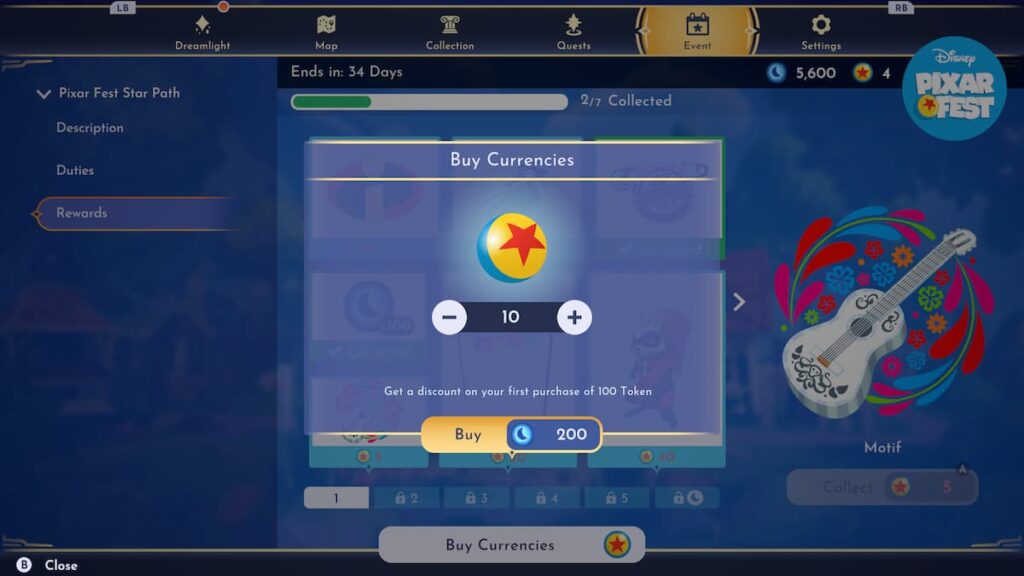 If you'd rather collect the rewards instantly, you can also purchase Pixar tokens with Moonstone. You can buy tokens in increments of ten, and each ten will cost you 200 Moonstone. You can receive a discounted price on your first purchase of 100 tokens and save yourself a lot of Moonstone in doing so. This is a quick and easy way to earn all your rewards before they expire.
Start completing duties to earn Pixar tokens now and claim all the exciting rewards available to you in the Star Path. Star Paths only last for up to 30 days, so don't waste time collecting your free items. Or use some Moonstone to grab those tokens and gifts instantly!
Looking for more GameTips.PRO Disney Dreamlight Valley content? Check out our guides on What is Disney Dreamlight Valley? Gameplay, platforms, & more! or Every Disney character confirmed in Disney Dreamlight Valley!