Madden 23 Ultimate Team features more ways to play and earn rewards. The addition of Field Passes and weekly challenges lets players earn player cards and currency in new ways. MUT Coins are currency used for store purchases like packs, cosmetics, and players. Here is how to earn MUT coins quickly in Madden 23.
Madden 23 Ultimate Team Coins Guide
MUT Coins can be earned by playing the various game modes within Ultimate Team. Most games will earn you coins, which can then be spent in the store for rewards. There are a few game modes that will earn you more coins than others, but you will still earn plenty of coins just by playing.
Challenges
Challenges are being added every week, but each has different rewards and objectives to complete. The best way to earn coins currently is to complete the Headliners Challenges, which reward up to 500 coins per challenge. Many of these challenges are not full games, so you can quickly earn the coins. The challenges reward 100 coins for completing on easy, 200 on normal, and 300 on hard. There are also two bonus objectives per challenge that also reward 100 coins each. The difficulty coins do not stack, so you can only earn up to 300 coins for completing every difficulty.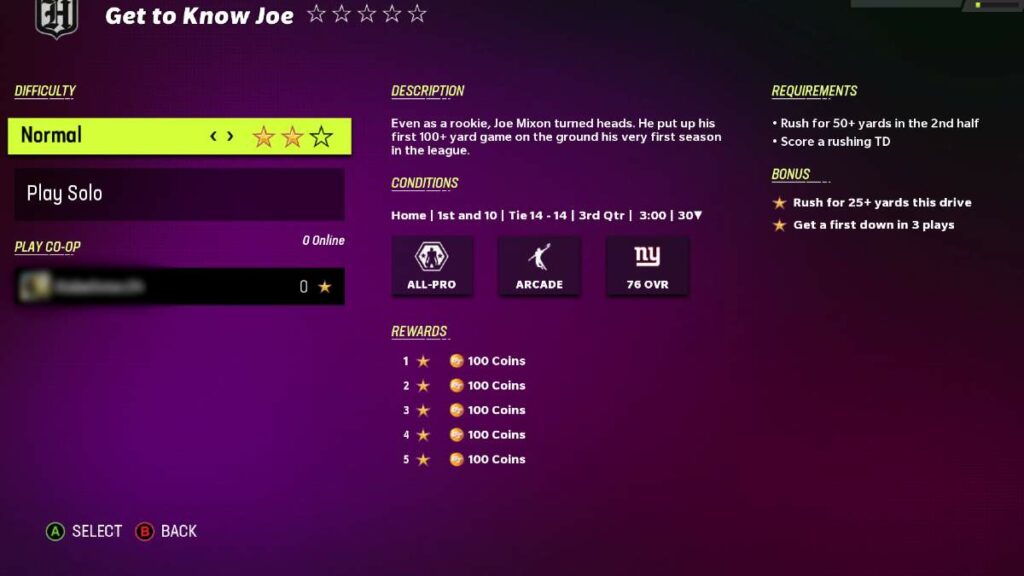 Upcoming challenges like the Headliner Challenges will most likely have the same structure, but be sure to check in Ultimate Team challenges to see what rewards can be earned. The other challenge that currently rewards a lot of coins is the All-Madden Ultimate Team challenge. These pit you against an All-Star team coached by John Madden in a series of challenges and you can earn up to 1000 coins completing them.
Field Passes
Progressing through Field Passes is probably the fastest way to earn coins because you will earn XP across MUT game modes for main programs. The programs feature several levels with 1,000-10,000 Coin rewards, so check for new programs and level rewards in Ultimate Team. Limited programs release more often and will feature dynamic challenges to complete for more progress in the programs. These programs will also feature unique player cards as rewards, which can be great for your lineup or reselling in the market.
Login Bonuses
Although you can only get login bonuses once per day, they still can reward coins pretty often. All you have to do is sign in to Madden 23 Ultimate Team and collect your daily login bonus. This is not the fastest way to get coins, but paired with Field Passes and various game modes in MUT, you can rack up coins in a short time.
For more Madden 23 guides, check out How to play CB in Madden 23 Face of the Franchise – tips and tricks on GameTips.PRO.