There are numerous things to do in the MMO Lost Ark. You can explore the various continents, fight monsters, and interact with NPCs. One way to do this is to give NPCs rapport items such as the Dyorika Straw Hat. However, rapport items can be rare, so you may be wondering how to get the Dyorika Straw Hat.
To get the Dyorika Straw Hat in Lost Ark, you have to craft it. The merchant Capella can craft this rapport item once you have acquired Dyorika Straw String. Here is how to craft the Dyorika Straw Hat in Lost Ark.
Related: How to use design mode in Lost Ark
Where to get Dyorika Straw String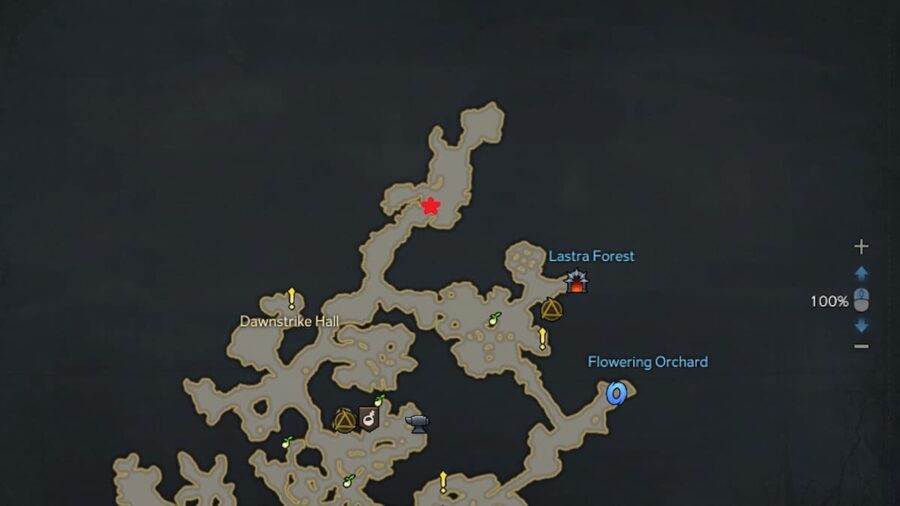 To get Dyorika Straw String in Lost Ark, you must defeat the world boss Wili-Wili. We have marked his location in Sunbright Hills on the map above. As a world boss, Wili-Wili has a lot of health and can kill you quickly. Team up with other players to defeat him, and he will drop Dyorika Straw String.
If you have trouble killing Wili-Wili, get your friends to help or try using the global chat to find other players. It helps to mention what channel you are on or switch to another channel if a group of players is already fighting the world boss.
Where to craft the Dyorika Straw Hat
Once you have defeated Wili-Wili and collected Dyorika Straw String, you are ready to craft the Dyorika Straw Hat. Head to Dyorika Plains, specifically near the Monterque Manor. Here, you can find the merchant Capella just north of the Triport there.
Speak with Capella, and you can craft the Dyorika Straw Hat. It requires one Dyorika Straw String and 1,000 Silver. Once you craft it, the Dyorika Straw Hat will be added to your rapport items inventory.
For more information on Lost Ark, check out Where to find "The Greatest Evolution Form" Hidden Story in Lost Ark and All Mokoko Seed locations in Red Sand Desert in Lost Ark on Pro Game Guides.