Crafting Boosting Fluid Soup in Lost Ark requires players to find Nox, the Wandering Merchant in Arthetine. His location, when he will be there, and where to go afterward are all written below.
Where to find the Boosting Fluid Soup ingredient?
Wandering Merchant Nox location
Nox, the Wandering Merchant, appears randomly in one of six zones: Arid Path, Nebelhorn, Riza Falls, Scraplands, Totrich, or Windbringer Hills. Nox will spawn in all channels of one random zone and stay for approximately 25 minutes. Buy the Adrenaline-boosting Fluid from him when you find him, and then take that to Cooking Master.
Wandering Merchant Nox Spawn times (AM and PM):
2:30
5:30
6:30
8:30
9:30
12:30
Wandering Merchant Nox Map Locations: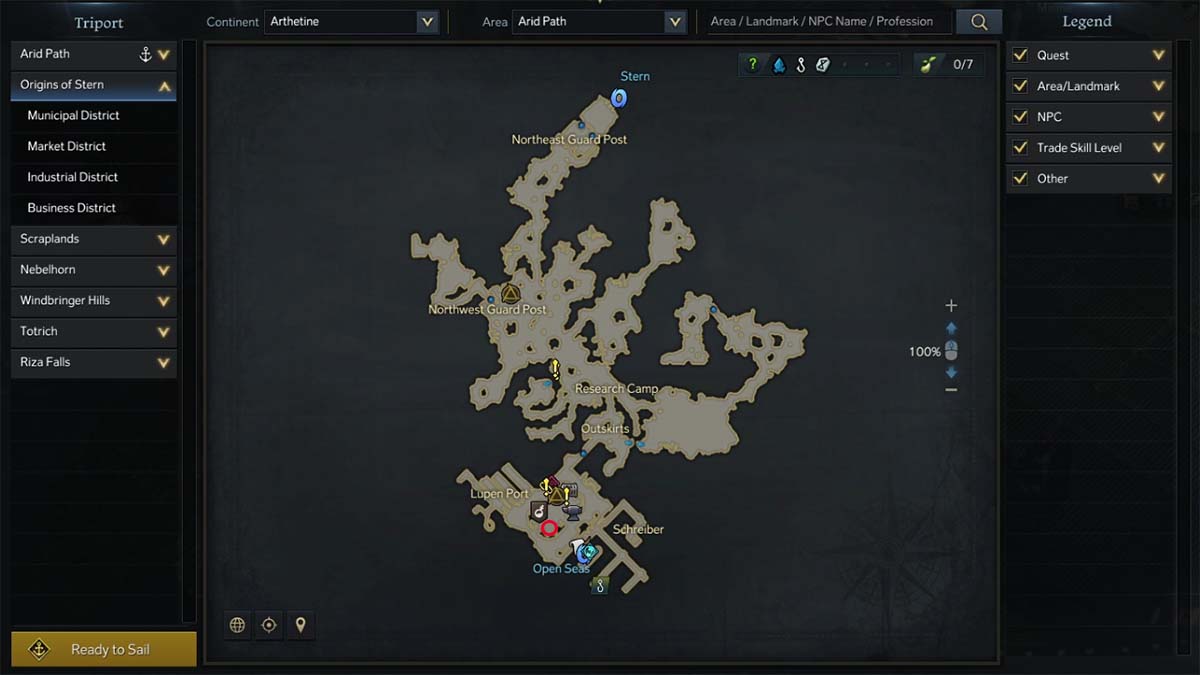 Related: How to craft Bergstrom Drink in Lost Ark
Where is the Cooking Master?
The Cooking Master is found on the south side of the Origins of Stern Area, specifically the Market District. You can find it next to Neria's Tavern. The Boosting Fluid Soup costs 1,400 Silver.
For more Lost Ark guides, check out How to get the Encrypted Note in Lost Ark or How to get the Royal Warning in Lost Ark in Lost Ark right here on Pro Game Guides.