The Bergstrom Drink in Lost Ark requires players to have gotten pretty far in the main storyline of Arthetine. If you have unlocked the Dr. Bergstrom Laboratory dungeon in the Totrich area, you can do this. Otherwise, it's impossible to craft this drink.
Where to find Bergstrom Drink Ingredients?
Dr. Bergstrom's Yellow Potion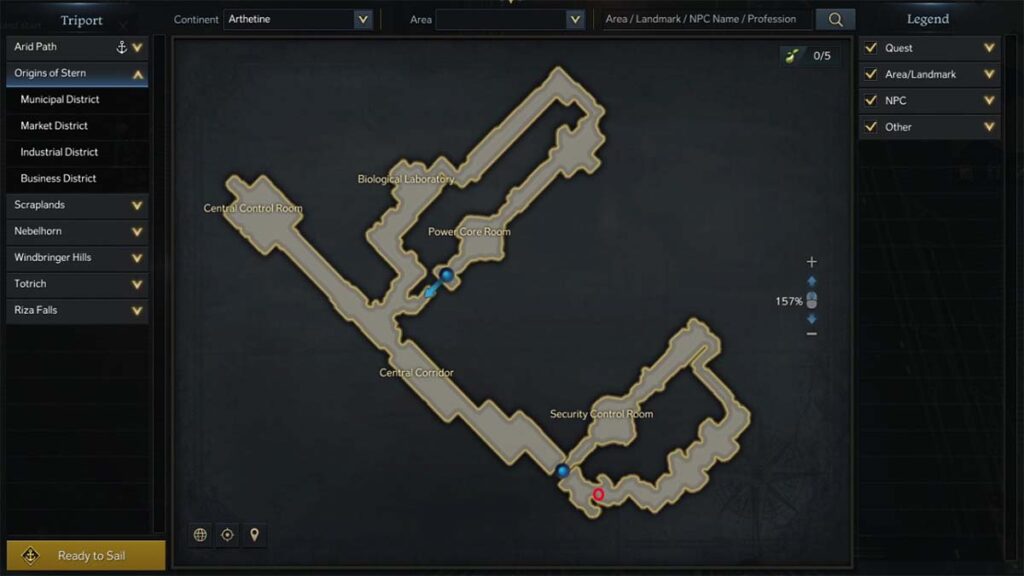 As soon as you go into Dr. Bergstrom's Laboratory, you will be given a marker on your map. It's in the same area as the mark above. Go to it and then investigate the machinery on the south side of the marker. This is where you will find the first ingredient.
Related: Where to find "End of His Obsession" Hidden Story in Lost Ark
Bergstrom's Invisibility Potion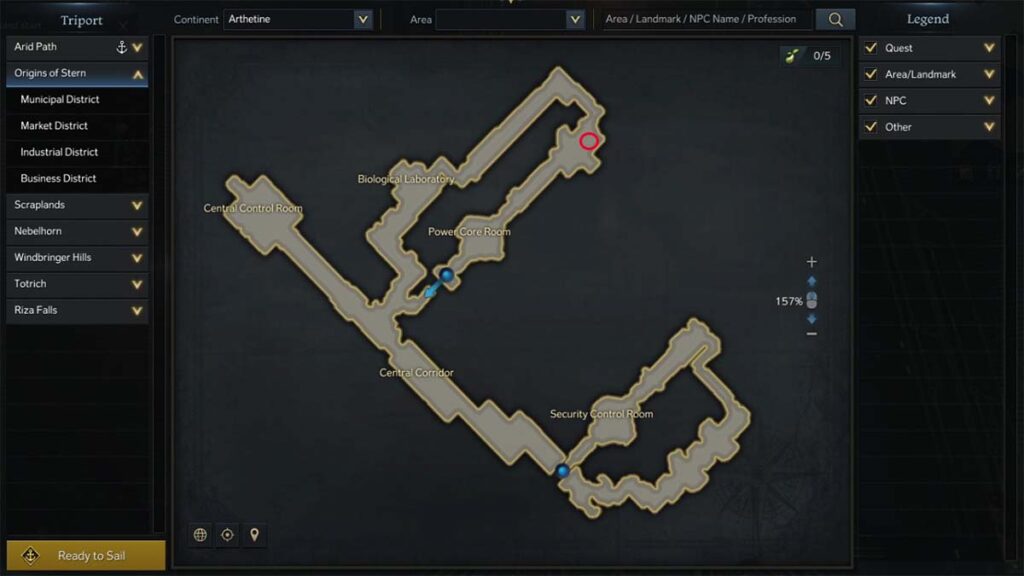 After you're granted access to the Power Core Room, you'll find the next ingredient. Head toward the Biological Laboratory from the Power Core Room. Once you reach the spot marked above, you will need to investigate the shelf with the papers and gears on it. Take both of these ingredients to the Cooking Master.
Where is the Cooking Master?
The Cooking Master is found on the south side of the Origins of Stern Area, specifically the Market District. You can find it next to Neria's Tavern. The Bergstrom Drink costs 1,700 Silver and uses up both ingredients.
For more Lost Ark guides, check out How to get the Encrypted Note in Lost Ark or How to get the Royal Warning in Lost Ark in Lost Ark right here on Pro Game Guides.