Disney Dreamlight Valley has a range of recipe options that players can cook after foraging various ingredients from the various biomes. These recipes are required to complete some of the NPC questlines, and you can also consume them to gain energy. The Tasty Salad is one of the recipes you need to cook in Dreamlight Valley, and naturally, players are eager to know which ingredients are required to cook this dish. Here's how to cook the Tasty Salad in Disney Dreamlight Valley.
What ingredients are needed to cook the Tasty Salad in Dreamlight Valley?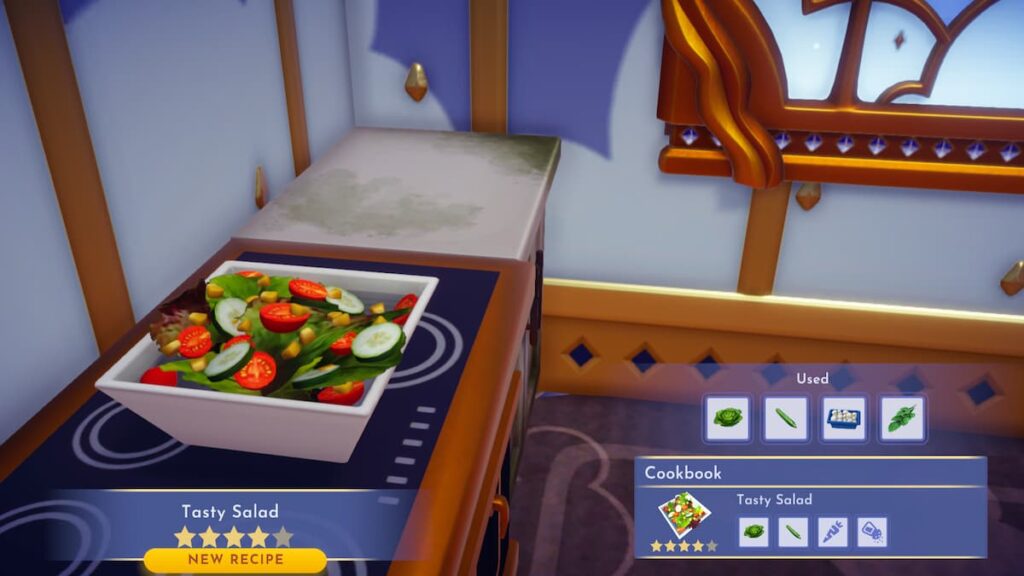 The Tasty Salad is a four-star meal in Disney Dreamlight Valley, and you need four different ingredients to cook this recipe. For this dish, players need to forage one Cucumber, one Lettuce, one piece of any Vegetable, and one Spice ingredient. You can use Basil or Organo as the Spice as these are easy to come by in Dreamlight Valley. Similarly, players can use Tomatoes, Carrots, or Onions, as these items are sold in Goofy's Stall. The toughest ingredient to find in this recipe is Cucumber as it only grows in the Frosted Heights biome.
How to get Cucumber in Disney Dreamlight Valley?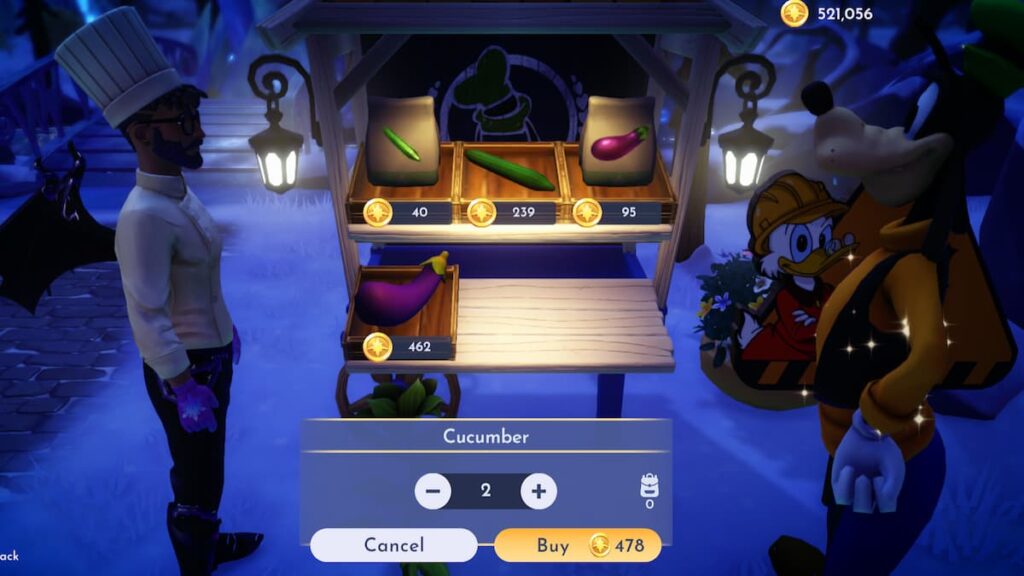 The easiest method to get Cucumber requires players to rebuild Goofy's Stall at the Frosted Heights biome. At the Stall, you will find Cucumber Seeds for 40 Star Coins. Purchase the item and farm it to acquire Cucumber. Players can also upgrade Goofy's Stall to get Cucumber directly. The ingredient costs around 239 Star Coins. After collecting all the necessary ingredients, head over to a Stove and start cooking the Tasty Salad.
Wondering how to increase friendship in Dreamlight Valley? Check out Best ways to develop Friendships in Disney Dreamlight Valley on GameTips.PRO.