In Disney Dreamlight Valley, players get to cook various recipes by combining specific ingredients. These ingredients are readily found across all of the biomes in the game, and you can also plant seeds to grow some of them. There is a range of recipes players can cook by mixing different ingredients together, and you can consume it, or gift it to the village's residents. Pottage is one of the recipes players will cook in Disney Dreamlight Valley, and it has a relatively simple recipe. Here's how to cook Pottage in Disney Dreamlight Valley.
What are the ingredients needed to cook Pottage in Disney Dreamlight Valley?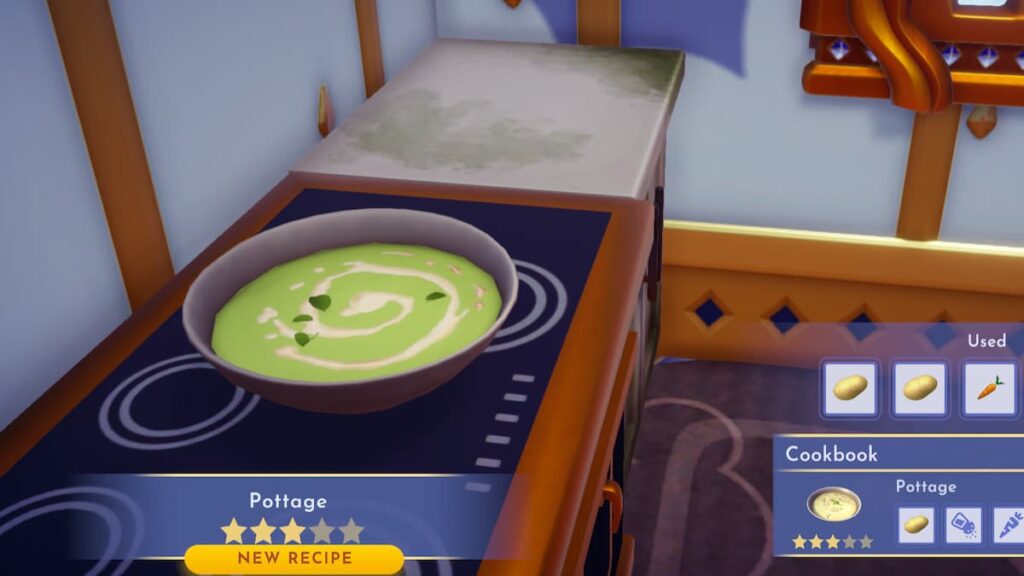 Pottage is a three-star recipe in Disney Dreamlight Valley, and it only needs three ingredients to cook. For this recipe, players need Potatoes, any other vegetable, and any herb. Once you have those three ingredients, head over to a Stove and start cooking. Players also need a piece of Coal to cook any recipe on the Stove.
Where to find Potatoes in Disney Dreamlight Valley?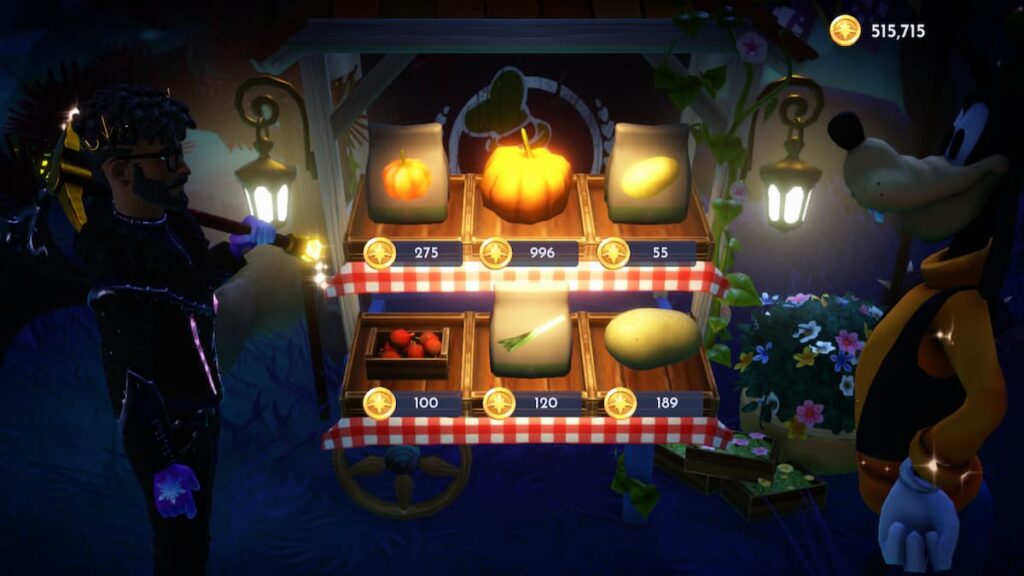 Potatoes grow in the Forgotten Lands biome in Disney Dreamlight. However, you won't find them right away. We recommend fixing Goofy's Stall first, as this will give you access to buy Potatoes and Potato seeds. Players can buy Potato seeds and farm them at a different biome. To upgrade Goofy's Stall you will need 5,000 Star Coins. Once that's done, you can purchase Potatoes for 189 Star Coins. The Forgotten Lands biome isn't unlocked at the start of the game, and you will need to visit it through Sunlit Plateau. To access the Forgotten Lands players will also need 15,000 Dreamlight.
Need more recipes in Dreamlight Valley? Check out Disney Dreamlight Valley – How to learn new Recipes on GameTips.PRO.