In Disney Dreamlight Valley, players get to cook various recipes from unique ingredients. Some of these recipes are required in quests, and you need to look around the biomes to find these ingredients. Bouillabaisse is one of the recipes you need to cook for Goofy, and players need to find four ingredients for this dish. The ingredients can be a little tricky to come by, but after finding them you can cook them on a Stove. Here's how to cook Bouillabaisse in Disney Dreamlight Valley.
What are the ingredients needed to cook Bouillabaisse in Disney Dreamlight Valley?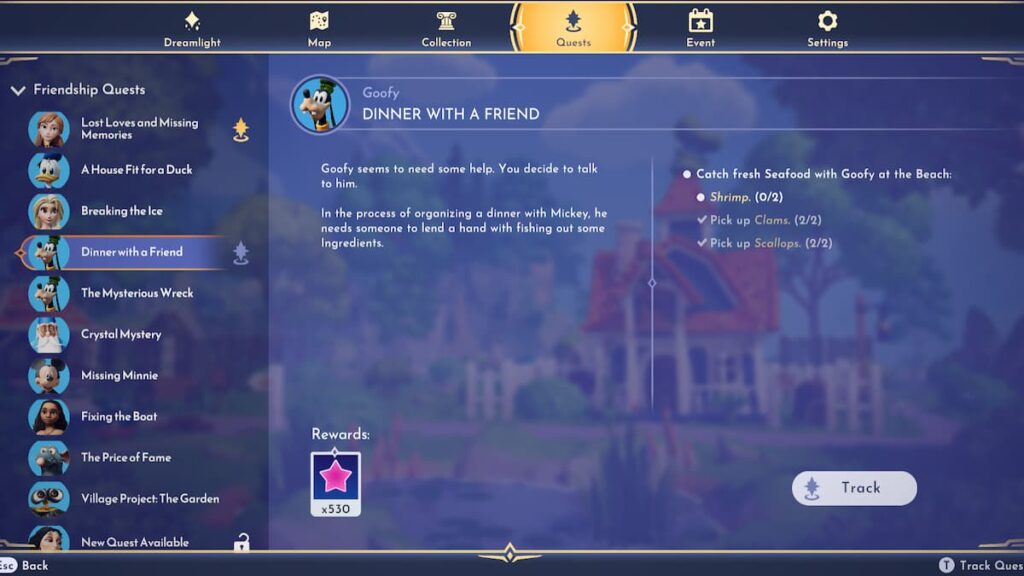 Bouillabaisse is a five-star recipe in Disney Dreamlight Valley, and it requires five different items to cook. In Goofy's Dinner With A Friend quest, the NPC asks players to find a few items. Players need to find two Shrimps, two Scallops, and two Clams. You will find all three of these ingredients at the Dazzle Beach biome. Scallops and Clams can be found on the ground in Dazzle Beach, you can pick them up and store them in the inventory. However, Shrimps are difficult to come by, and you need to keep fishing at Dazzle Beach to acquire this unique ingredient. To cook Bouillabaisse, players need one Tomato, one Shrimp, one Vegetable, and two Seafood.
How to find Shrimp in Disney Dreamlight Valley?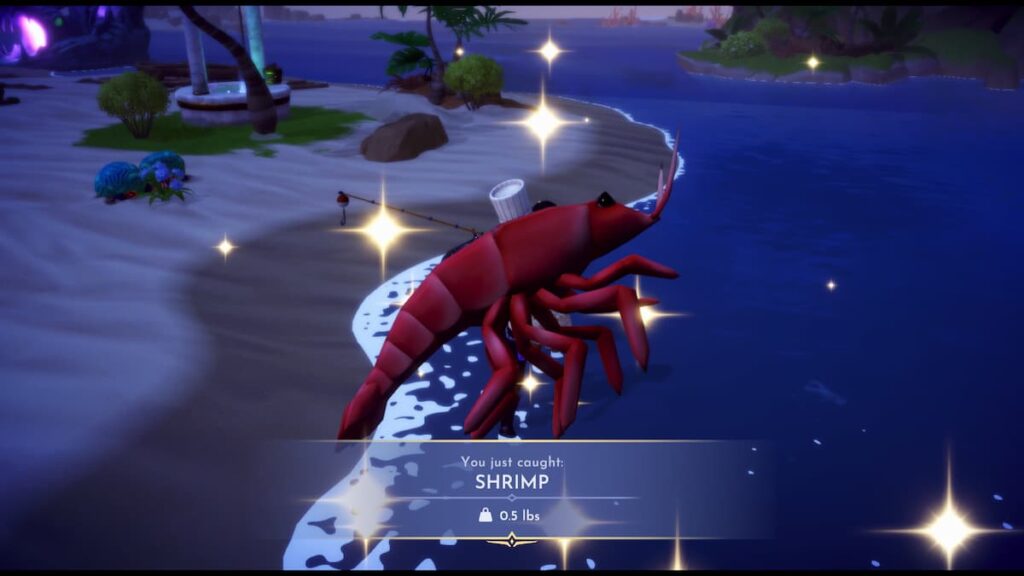 Shrimps can be found by fishing at Dazzle Beach. However, you won't get them right away. Players need to fish at blue fishing spots that appear on the water bodies. We also recommend hanging out with a companion with a fishing bonus. Once you find these items, head over to a Stove and start preparing the Bouillabaisse. Tomato Seeds can be bought from Goofy's Stall at Dazzle Beach, farm them quickly to get all the ingredients required to cook Bouillabaisse and complete the quest.
Wondering what else you can do in Dreamlight Valley? Check out How to create an avatar in Disney Dreamlight Valley Avatar Designer Tool and How to use photo mode in Disney Dreamlight Valley on GameTips.PRO.